10 Novel Ideas for this Holiday Gift Giving Season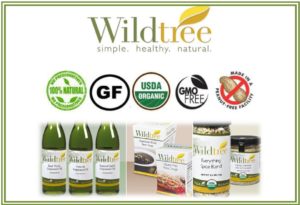 Does this time of year stress you out when you start making your list and checking it twice?  Do you have people on your list who you agonize over every year with what to give them?  I know so many people struggle with fun unique gift ideas.
Food is always a great gift idea as it is something we all can use.  We all have to eat right?  Whether they love something sweet, savory or simple dinners the whole family will love, Wildtree can take care of most of your holiday list.  Wildtree is an all-natural, certified organic food company offering a wide variety of products to help with mealtime solutions.  We want to make your meals delicious, nutritious and easy to prepare.
Here are 10 great gift ideas for your family, friends, teachers, boss, co-workers, secret Santa, etc.
Coffee and Cocoa ~  Coffee Mousse Mix & Peppermint Hot Chocolate
Chocolate Lovers ~ Chocolate Whoopie Pie Mix & Heavenly Chocolate Mousse Mix
Pizza Night ~ Perfect Pizza Sauce & So Easy Pizza Dough (whole wheat or regular)
Grapeseed Oil & Blend ~  Your choice of Grapeseed Oil (Roasted Garlic, Natural, Butter, or Basil Pesto) with choice of Blend (Rodeo Rub, Rancher Steak Rub, Memphis Dry Rub, Lemon Rosemary Blend or Scampi Blend)
Taco

Tuesday

~ Taco Seasoning, Chipotle Lime Rub, & Robust Tortilla Soup
Garlic Lovers ~ Box set – Roasted Garlic Grapeseed Oil, Garlic & Herb Blend & Scampi Blend
Kids Favorites ~ Kids Cheez Blend, Sloppy Joe Blend and Creamy Ranch Dressing  
Pumpkin Lover ~ Pumpkin Bread Mix, Pumpkin Pancakes, & Pumpkin Pie Cheesecake Blend
Grill Lover ~ Natural Grapeseed Oil, Rancher Steak Rub, & Rodeo Rub
Wildtree's Best 8 Pack ~ Box Set – Cajun Seasoning, Dill Dip Blend, Fajita Seasoning, Garlic & Herb Blend, Hearty Spaghetti Sauce Blend, Lemon Rosemary Blend, Rancher Steak Rub and Scampi Blend
Please let me know if I can help you with your holiday gift giving this year.
Connect with Catherine here or e-mail her at wildtreewithcat@gmail.com