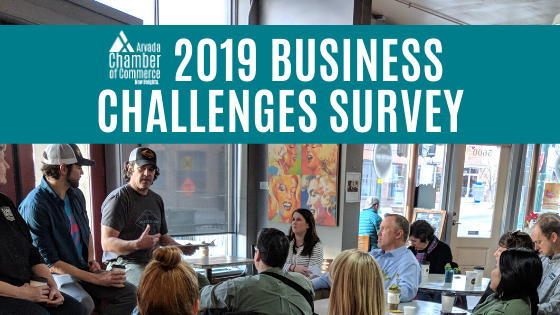 We understand that the biggest business challenges, like workforce and healthcare, are issues that impact our whole community. Each year, the Arvada Chamber asks local businesses and partners to complete a business challenges survey. These survey results help lead conversations and initiatives to advance everyone who works, lives and plays in Arvada.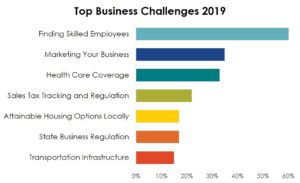 The top challenges in 2019 included workforce, marketing, cost of health coverage, sales tax tracking, attainable housing, transportation and state business regulation. Based on the 2019 results we have added the following membership resources:
Increased resources and partnerships dedicated to Arvada Works
Launch of Arvada Healthcare Alliance to address the rising cost of health care
Will introduce the Marketing KAPS Council and Marketing Education Series in 2020
Additionally, this year, our Community Impact Breakfasts will serve as educational forums to address the above issues of healthcare access, transportation and more for the Arvada community at large. Register for these breakfasts here.