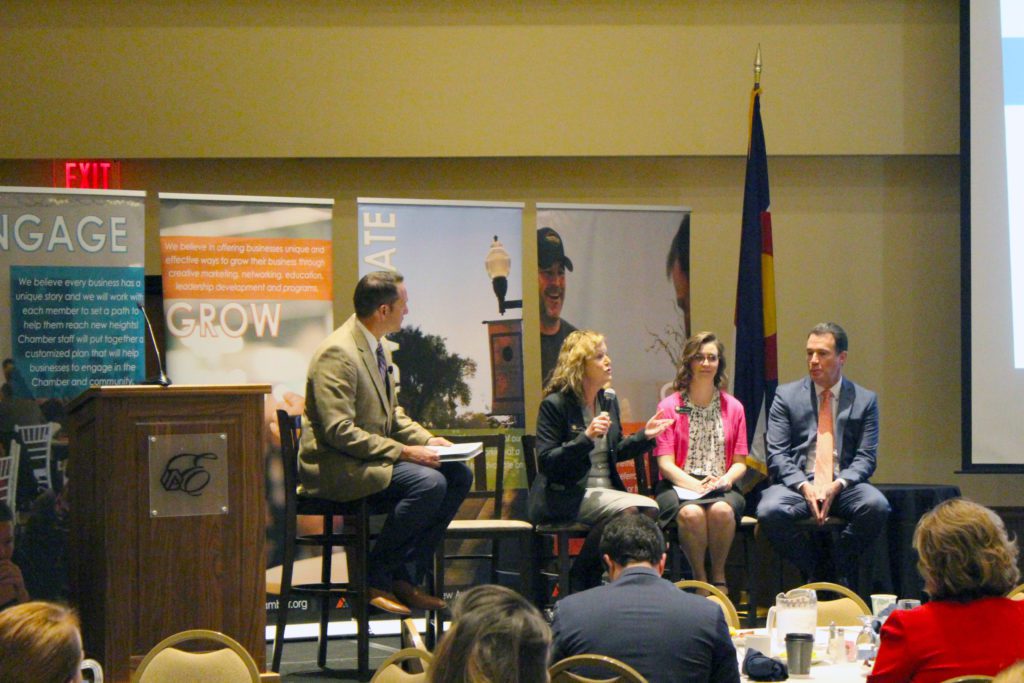 On Friday, May 17th, the Arvada Chamber of Commerce hosted a Community Impact Breakfast to discuss "Our Impression on the Session." A panel including Scott Chase of Politicalworks, Senator Rachel Zenzinger, State Representative Tracy Kraft-Tharp, Senator Brittany Pettersen, State Representative Monica Duran, and Senator Tammy Story provided an overview of the 2019 legislative session.
The panel was joined by moderator Jim Siedlecki and representatives from the Arvada business community: Ed Rothschild (Chair of the Government Affairs Sales Tax Committee) and Katie Winner (Chair of the Government Affairs Education and Workforce Committee).
"This was one of the most significant sessions in recent memory – especially for the business community," said Scott Chase in his keynote overview. In the 2019 session, 598 bills were introduced, carrying major weight in matters related to business, employment and education.
5 Key Issues from the 2019 Session
---
Join us for our next Community Impact Breakfast on June 21, "Improving Our Local Talent Pipeline." Finding and retaining good talent continues to be at the top of almost every employer's list of challenges. At this breakfast, you'll hear from local, regional and state partners about what it will take to change the way we address everything from career awareness to employee retention. This monumental effort will require full community engagement – join the movement today! Click here to register.