5 Quick Tips to Optimize Your Chamber Profile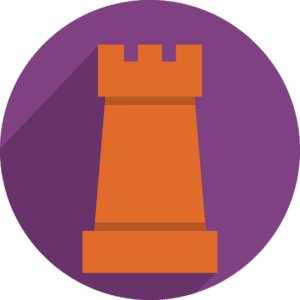 Have you enhanced your free Arvada Chamber of Commerce profile?
Every member receives a free profile on ArvadaChamber.org website as part of your membership. Organizations with enhanced profiles are more likely to get viewed by potential customers, a huge benefit considering 81% of shoppers do online research before buying (AdWeek). You could be missing out on potential customers by not optimizing your profile. ArvadaChamber.org is averaging 4000 hits a month. Why not take advantage of this powerful FREE benefit with these 5 enhancements?
Keywords: Help customers find you! This piece is critical for pointing customers to your profile because, unless your product or service is in your business name, Chamber Master will not make the connection. List keywords that describe your business by choosing words or phrases that match your marketing strategy. What is your area of expertise? What products or services sets you apart from your competitors? Your keywords should be specific and help direct potential customers to your services.
Results Summary Description: Think of this as your pitch statement or elevator speech. It is the first glimpse a customer will see of your business with a query in the business directory. Your summary will be listed beneath your business name in the public directory with other companies in your category so make a statement and stand out! (Hint: don't get too wild, you only have 200 characters. Be succinct)
Description: Expand upon your results summary description by highlighting the benefits of YOUR company. You have 1600 characters to convey your organization's values, mission and what the heck you do! Earlier in this blog I mentioned customers are big on doing research before buying goods or services so use this opportunity to enlighten them. The description should act as your silent sales person.
Highlights: This bulleted section allows customers to click through to your webpage for more information and help boost traffic to your site. Highlights can include credentials, testimonials, awards or niche products and services.
Media: Add visual interest to your page by uploading photos and videos of your products, services and staff to help tell your story. Colored visuals increase a reader's willingness to read content by 80% and it lends credibility to the work you do.
Optimizing your Arvada Chamber profile with Chamber Master is fast, easy and offers so many benefits. The more robust your profile, the more the views you will get will equate to more business for you. Contact lyyn@arvadachamber.org for more tips or one-on-one training with Chamber Master.
Sources:
https://www.adweek.com/socialtimes/81-shoppers-conduct-online-research-making-purchase-infographic/208527