Taste of Arvada has been a beloved community event for decades. More than 50 local restaurants, distilleries, craft breweries, and bars will display their finest culinary offerings and compete for awards. Think it's the same old Taste? Not only are we expanding to an outdoor space with live music, local artisans, and food trucks, this year, we have many brand new vendors offering unlimited bites and sips. All of this is included in one low admission ticket. So bring the family, your significant other, and your crew and get a taste of these seven incredible new options at Taste of Arvada!
Cibo Meals LLC | Vegetarian? No problem. Try two delicious meals that exceed meatless standards!
Did you know that up to 25% of residential food waste is due to packaging size, or design? Well, Cibo Meals focuses on eliminating that waste! To do this, they serve their meals in Mason jars as a unique, sanitary, and natural way to preserve food (pictured right). Order from two creative vegetarian meals every week and you'll receive a delivery of freshly prepared meals in a jar. Come experience this truly original – and delicious – presentation of a vegetarian lifestyle.
Taste of Arvada sample: Two of their latest vegetarian meals
Flights Wine Cafe | Cheers! Celebrate Taste with Arvada's newest wine bar!
What's better than a local cafe located in Old Town Arvada that serves food and wine? We're stumped! Whether you want to grab a happy hour snack or have a girls night out, this cafe is open through the evening to accommodate all your plans. Come and get a divine taste of the food and wine pairings served at Flights.
Taste of Arvada sample: Wine and small bites
Lark Spot | Love truffle fries? Then this is your kind of restaurant!
Lark Burger (pictured right) wants to give back to local neighborhoods with their overall mission to support causes and a variety of organizations. Their two core values are celebrating the outdoor lifestyle and protecting the spaces where we play. Let's do our part to support that mission by devouring their deluxe burgers, truffle fries, and truffle tots!
Taste of Arvada sample: Burgers, truffle fries and truffle tots
Best on the Block Salsa | Authentic, local salsa changing the game in spice
Best on the Block salsa offers two bold varieties of salsa. Made with the finest hand-selected ingredients for "the best flavor you've ever tasted." For those who love spicy, the hot variety will have you coming back for repeat samples.
Taste of Arvada sample: Hot and mild salsa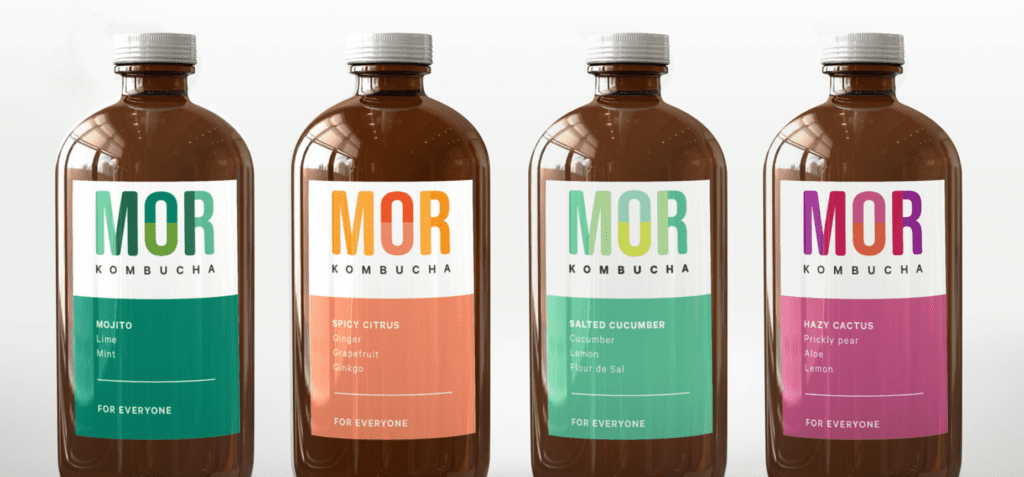 MOR Kombucha | Meticulously crafted, fresh kombucha flavors
MOR Kombucha is made by hand, fresh, and from the most healthy and sustainable sources. Made in Denver, MOR Kombucha has an assortment of bright and bold flavors that will leave you wanting MOR!
Taste of Arvada sample: Variety of kombucha flavors
Scrumptious | The original Olde Town ice cream favorite
Feeling nostalgic? Go and visit this wonderful candy and ice cream shop in Olde Town Arvada. They will exceed your expectations of a childhood sensation and bring back the feeling of a long lost time when candy was the best reward. I scream, you scream, we all scream for ice cream samples at Taste of Arvada!
Sample at Taste of Arvada: Ice cream
Talnua Distillery | Single pot still whiskey, straight from Arvada
BOLD! BRAVE! & UNDAUNTED! Talnua is a whiskey and gin distillery creating the first single pot still whiskey in Colorado. Visit Talnua at Taste of Arvada for an original, triumphant taste.
Taste of Arvada sample: Whiskey and gin
---
Don't miss Taste of Arvada next Thursday, June 13th, for your pass to unlimited samples of these new options and over 50 more local food and drink vendors! Hurry – limited general admission tickets remain! Buy tickets and view the full list of restaurants bars and craft breweries at arvadachamber.org/taste!