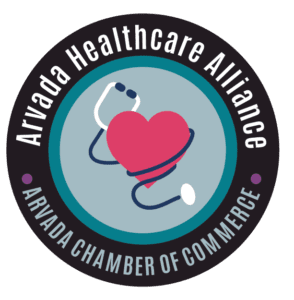 The Arvada Chamber of Commerce is pleased to announce the Arvada Healthcare Alliance. Healthcare concerns are growing for our members and their families and we are focused on improving your local healthcare rates and access through the collective negotiating power of the Chamber.
We are committed to identifying local partnerships that will lead to Arvada having the healthiest workforce in Colorado. As we start 2020, we will kick off a pilot program with 30 businesses who would like to receive Direct Primary Care through Paladina.
---
How does Paladina Healthcare work?
For employers| Offered as an optional benefit to eligible employees & dependents
Pay the Paladina Health monthly per-member fee only for enrolled employees and dependents. Cost per month is $99 for adults and $50 for children. Fee can be paid by employers or the employee.
Can be offered by employers with current health coverage or employers without a current health plan
Partner with the Arvada Chamber of Commerce and Paladina Health to educate about the program in order to drive enrollment and engagement
No need to modify current benefit plan design in most cases
For employees and dependents | Enjoy an innovative new benefit that includes:
A primary care physician who is an advocate and coach for all healthcare needs
Primary, urgent, & preventive care; pediatrics
24/7 access to the physician via a convenient clinic, the physician's cell phone, and email
Same or next-day appointments available; 30-90 minute appointments
Active management of chronic diseases
Coordination with other healthcare providers
Basic labs and over 50 generic drugs on-site
Online access to medical records and appointment scheduling
Transparency tools to compare costs and quality for services needed outside of Paladina Health®
---
If you are interested in learning more about this program please CLICK HERE to sign up. We will be in touch early in January on the next steps of this exciting new program.