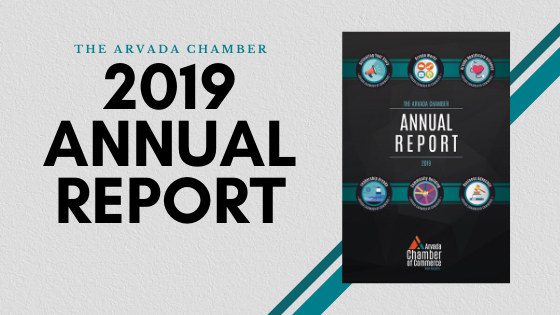 The Arvada Chamber of Commerce is proud to present our 2019 Annual Report to detail the stories of Arvada, our Chamber, and the catalytic leaders that make a difference for all of us.
Included in this report:
2019 membership by the numbers
2019 milestones of the Arvada Works program
Introduction of the Arvada Healthcare Alliance initiative
2019 business advocacy summary
Update on leadership events and programs, including the Business Summit and Arvada Young Professionals
Data on business community-building
Board of Directors and Sponsors
…more!
Download a PDF of this report here.