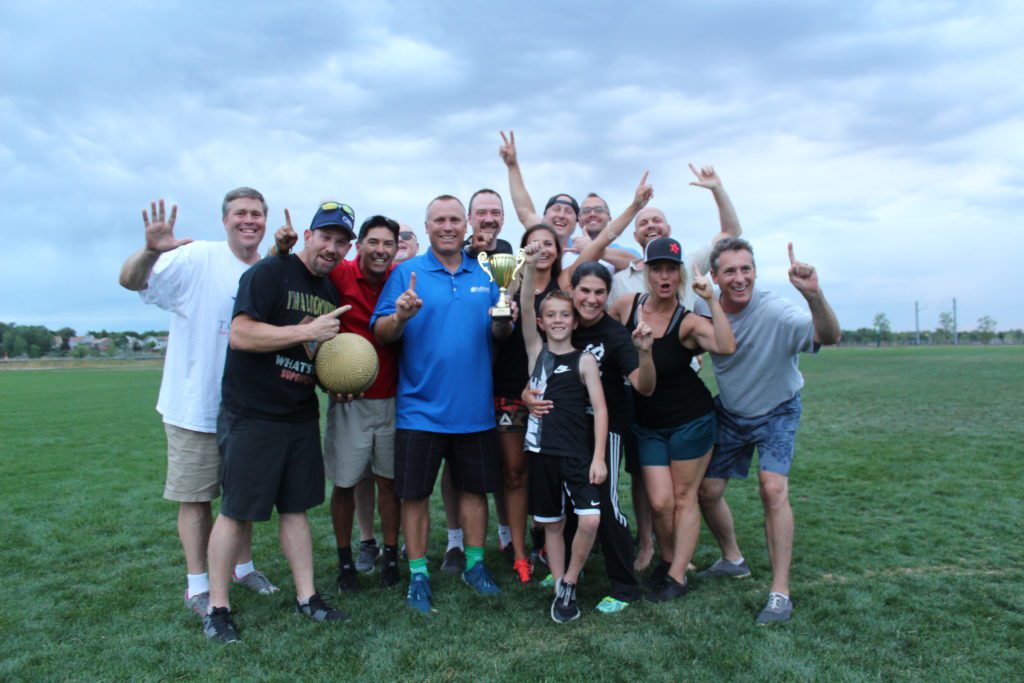 On September 5, the Arvada Chamber of Commerce celebrated with our members and their families at the annual Membership BBQ. The event at Clear Creek Valley Park included food from Bennett's BBQ and refreshments from Odyssey Beerwerks and KEEL Vodka. Music for the evening was provided by Equalized Productions.
The event culminated in the popular Arvada Young Professionals vs Seasoned Pros kickball game. It was a close game that extended to extra innings and once again, the Seasoned Pros came out victorious. Congrats to Seasoned Pros and thank you all our members for coming out to this year's BBQ!
View all photos of the event here.