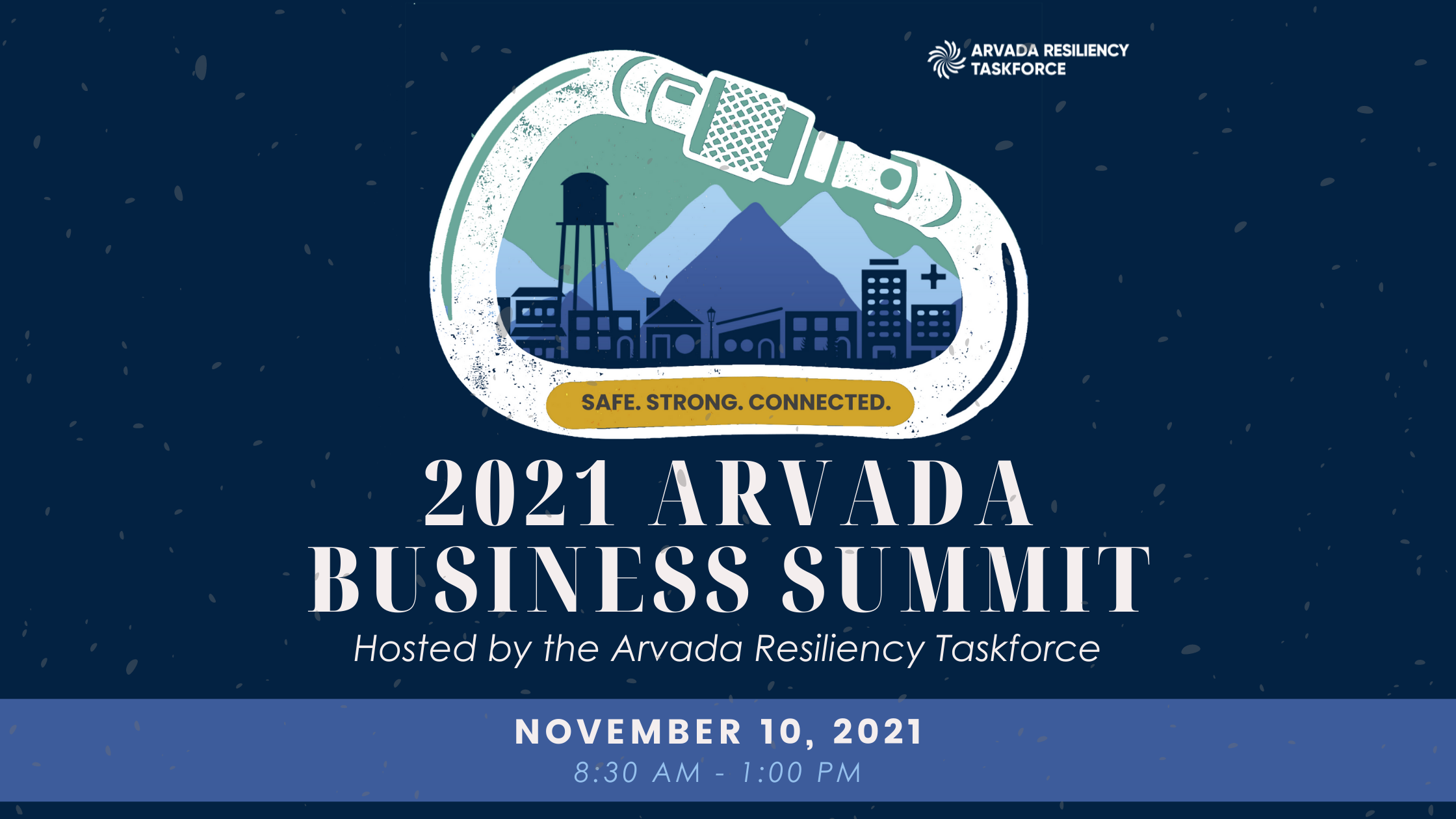 OCTOBER 14, 2021 – ARVADA, CO. Today, the Arvada Resiliency Taskforce announced the 2021 Arvada Business Summit, a half-day conference on November 10 that will educate on emergency and mental health preparedness. Curated business training sessions at the Summit are designed to equip local business and non-profit teams with the tools and resources to respond to a variety of emergency situations.
Sessions at the 2021 Arvada Business Summit include Business Safety with Arvada Police, CPR/AED/First Aid/Fire Safety with Arvada Fire, and Mental Health First Aid with Jefferson Center. The event will conclude with the Celebrating Resilience Luncheon to honor businesses for recent response and recovery leadership.
The Arvada Resiliency Taskforce invites all Arvada businesses and non-profit organizations, or those that do business in Arvada, to attend. The program is valued at over $150, but thanks to partnerships and underwriting, the Taskforce is able to offer this event at a discount to be accessible for all businesses.
"Over the last two years, Arvada businesses and nonprofits have shown incredible resilience in facing numerous challenges, from the ongoing pandemic to the Olde Town Arvada shooting," said Arvada Chamber President Kami Welch. "The 2021 Arvada Business Summit is an opportunity for us all to come together and help businesses provide protection, knowledge, and practical skills to keep our community safe, strong and connected into the future."
The Arvada Resiliency Taskforce is a cross-section of local partners assembled to support COVID-19 response and recovery efforts. The organizations, which include the Arvada Chamber of Commerce, Arvada Economic Development Association, Arvada Visitors Center, City of Arvada, Olde Town Business Improvement District, and Community First Foundation, continue to meet to provide resources and programs in response to new business challenges.