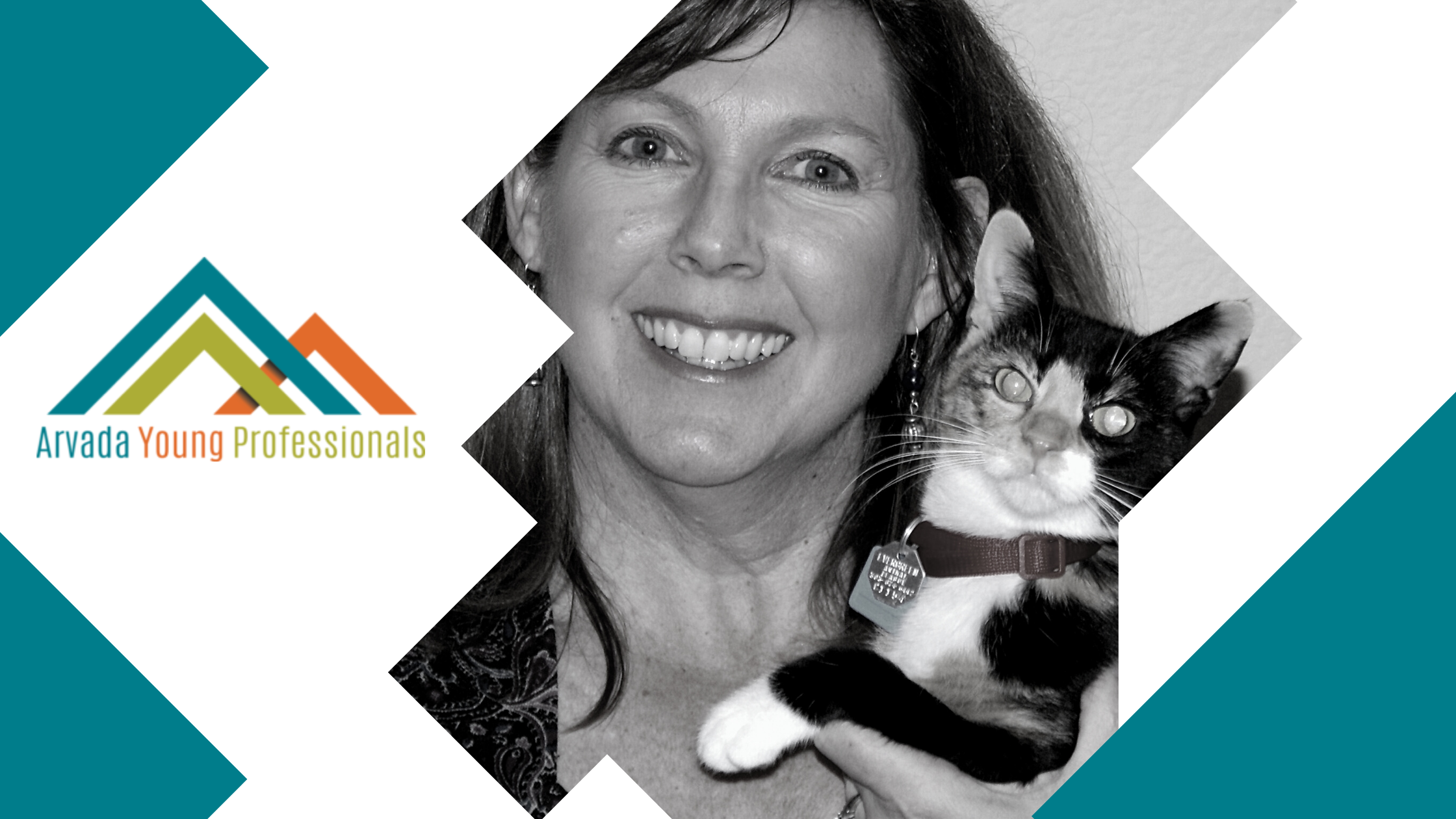 The mission of Arvada Young Professionals is to positively shape the future of Arvada through professional development, community involvement, and building authentic relationships. 2021 is all about community leadership experiences.
At the meeting on February 17th, AYP explored how a non-profit works with Linda Chassman. Linda is the Co-Founder and Executive Director from Animal Assisted Therapy Programs of Colorado (AATPC), right here in Arvada. She shared her experience with starting the organization with its challenges and bright spots. 
Takeaways from the discussion:
Linda explained that the most challenging part of starting a non-profit for her was obtaining non-profit status. With a 501(c)3 designation, AATPC could receive more support and find funding resources.

A healthy non-profit maintains different revenue streams to continue cash flow and protect operations. Profits can be made! They are reinvested into the organization.

Yes, employees are paid! Though salaries may not be as high as a similar role in a for-profit, the mission of the organization is a major factor for individuals working in a non-profit.

When finding individuals to join the board of directors, find people whose goals are aligned with the mission of the organization.

Her piece of advice for young professionals – say "Yes" to opportunities! Linda found that when asked, she has grown so much by saying yes.
Get involved!
Connect with

Linda and her team

on other questions you may have about

Animal Assisted Therapy Programs of Colorado

.

Explore the

Arvada Non-Profit Directory

to discover a local non-profit to support.

Consider your leadership role in a non-profit! Committees, councils, and board of directors help advance the mission and increase staff capacity through volunteer service. Reach out to the non-profit's staff or someone who currently serves in this capacity to learn how you can get involved.
---
This article was written in collaboration with the Arvada Young Professionals Action Team members. To learn more about the AYP Action Team and their role within the chamber, please contact AYP Action Team Lead, Hassan Kazi at hassan@homebot.ai or AYP Staff Liaison Molly Kust at molly@arvadchamber.org. 
To explore the many benefits of joining Arvada Young Professionals, visit arvadachamber.org/AYP. Download a membership brochure here.