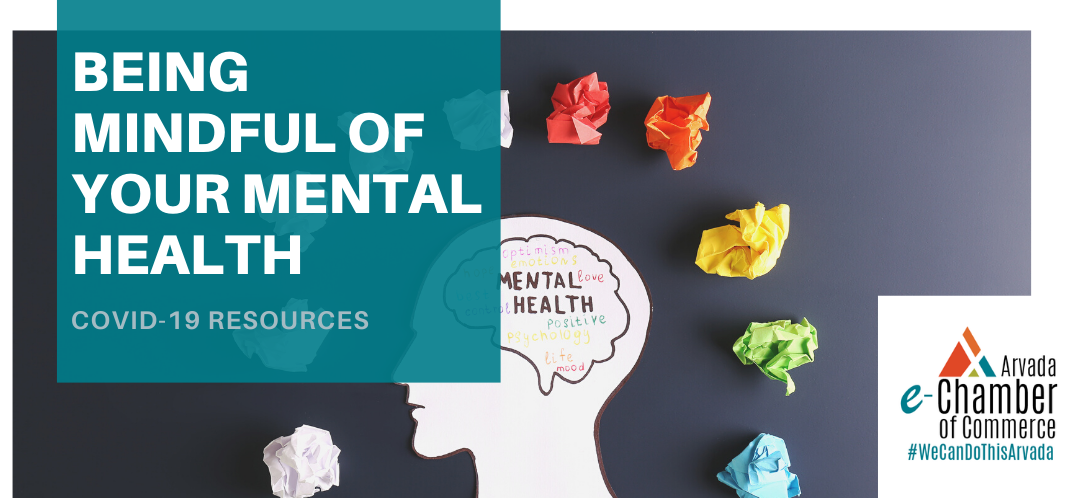 Fear and anxiety about a disease can be overwhelming and cause strong emotions in adults and children. Coping with stress will make you, the people you care about, and your community stronger.

~ Center for Disease Control and Prevention: "Stress and Coping"
Taking care of yourself is critical especially at a time like this. The Arvada Resiliency Taskforce has compiled resources for coping with stress and action steps to take care of your health. Please remember, you're not alone. We ask all businesses in Arvada to take four minutes to complete this COVID-19 IMPACT & OPPORTUNITY SURVEY to help us understand how we can best assist you and we will be in touch.
---
THINGS YOU CAN DO TO SUPPORT YOURSELF from the Center for Disease Control and Prevention
TOOLS TO MANAGE YOUR STRESS
RECORDINGS TO HELP WITH COPING
HOW TO STAY CONNECTED TO LOVED ONES
Marco Polo

combines the best of texting, social media and video chats – all in one private, easy to use app.
Have a video chat for free on Google Hangouts, Zoom, or Skype
Play a game with loved ones online with sites such as Arkadium.com
Write a good old-fashioned letter or note
Read more about connecting with loved ones despite social distancing at Cleveland Clinic
HOW TO CARE FOR LOVED ONES from the U.S. Chamber of Commerce Foundation
The National Council for Behavioral Health has compiled a list of resources to help you care for your own and your loved ones' mental health. See below or click here for more information.
WHERE TO FIND MENTAL HEALTH INFORMATION
WHO TO CALL from the Center for Disease Control and Prevention & Robbie's Hope
Please reach out to any of these resources and encourage your loved ones to reach out if emotions like sadness, depression, or anxiety are becoming too much:
Call 911
Visit the Disaster Distress Helpline or call 1-800-985-5990 and TTY 1-800-846-8517, Or text TalkWithUs to 66746
Visit the National Domestic Violence Hotline or call 1-800-799-7233 and TTY 1-800-787-3224
Text TALK to 38255 or call Colorado Crisis Services at 1-844-493-8255
Call the National Suicide Prevention Lifeline at 1-800-273-8255
Call 2-1-1 in Colorado to talk to a Resource Navigator. 2-1-1 Colorado streamlines services and provides one central location where people can get connected to the resources they need. With a database that is updated daily, 2-1-1 Colorado can connect you to critical resources simply by dialing a three-digit number. Whether you are searching for shelter availability, childcare, or rent payment assistance – 2-1-1 can connect you to available resources in your community.
---