You know the importance of staying up to date in your industry. You also know the importance of saving money. Do you subscribe to the New York Times, Wall Street Journal or Harvard
Business Review? With your Jefferson County Public Library card, you have online access to these periodicals and many other business resources, saving you over $700 a year!

To access these resources, simply go to the business resource section of the Library's website.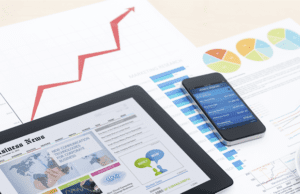 Here you'll find a link to the New York Times, connecting you not only to full text articles back to the 1800's, but to the New York Times Book Review and Magazine, as well.
To access the online version of the Wall Street Journal and Harvard Business Review, click on Business Source Premier. Once the EbscoHost search page appears, search for these and other titles.
Do you buy the latest leadership and management books? If you check these books out from the library instead, you'll save nearly $300 a year.
But, you know what they say about all work and no play… if playing for you includes visiting local museums or Colorado's State Parks, you could save over $300 a year by checking out a Culture Pass.
Your Jefferson County Public Library card is arguably the best card in your wallet, for you and your business! Need a library card? Email me and I'll set you up.
Want to hear more about how JCPL can support you and your business? Click here to sign up for monthly e-newsletters.