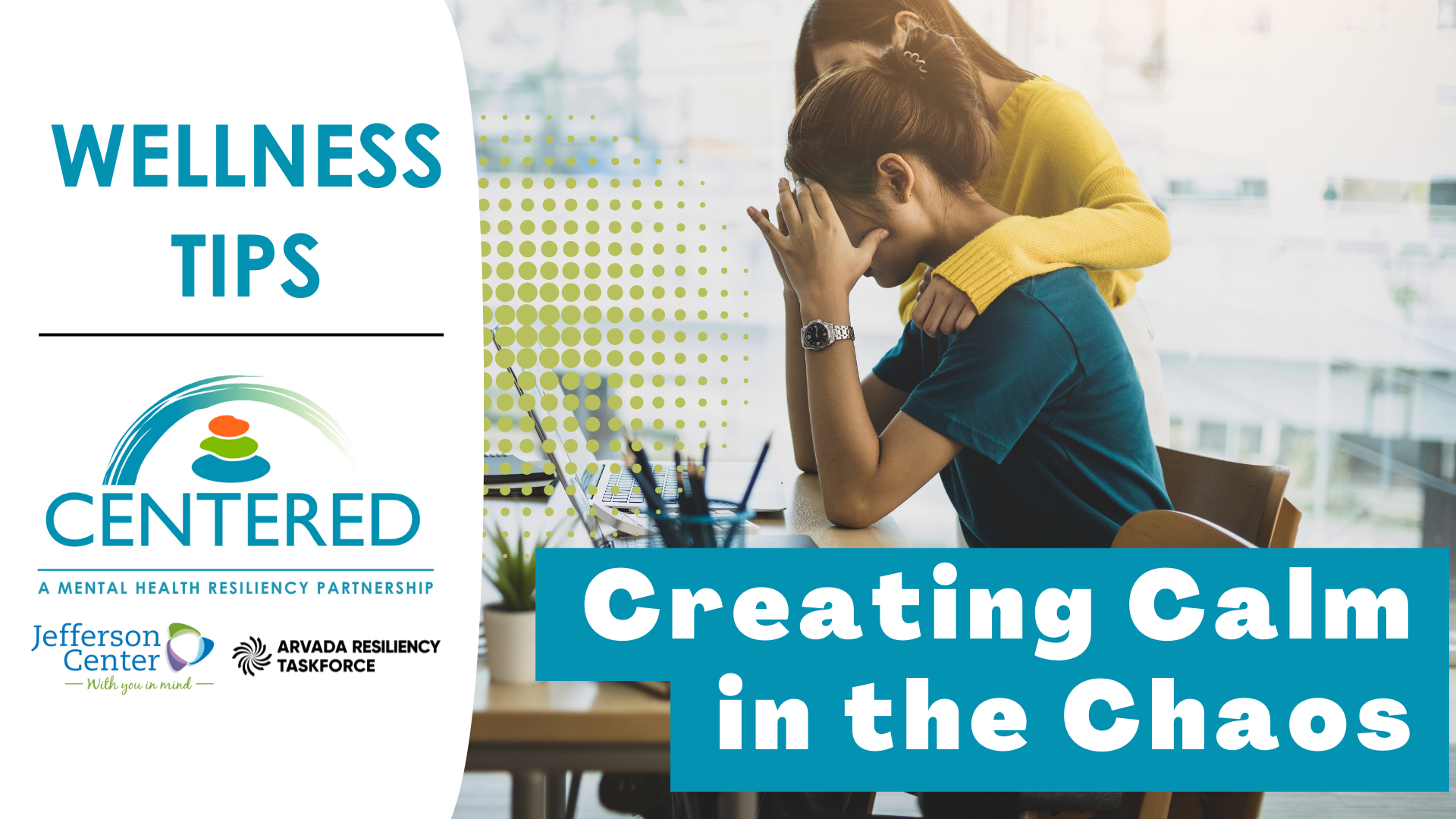 Mental health and wellness have never been more important for our workforce, our community, our loved ones, and ourselves. The Arvada Resiliency Taskforce is thrilled to partner with Jefferson Center for Mental Health and Mental Health Partners to offer mental health and wellness support to Arvada small businesses through a pilot program called Centered. The program offers wellness resources, employee and employer support services, and monthly education classes free of charge for all Arvada-based businesses.
November 2022 Topic: Creating Calm in the Chaos
Join us on November 22 at 8:00 am for a free virtual Wellness Class on this subject. Register here! Below are tips and here is a fillable workbook for your team.