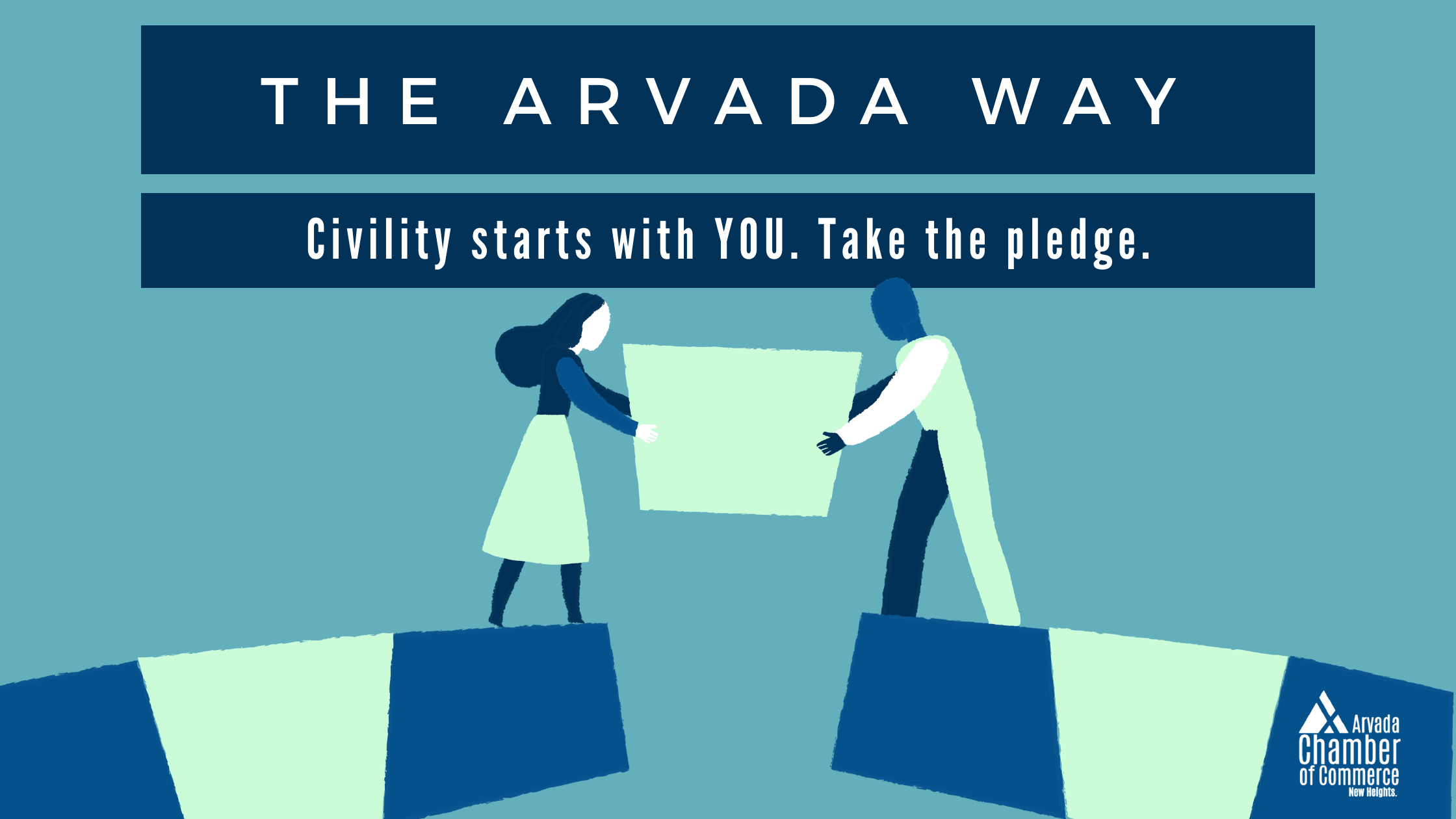 ---
Civility represents the quality of our behavior with others in our community. Civility is a collection of positive behaviors that produce feelings of respect, dignity, and trust. We all carry an immense amount of pride around Arvada, and while we don't always agree on the HOW, the reality is we want the community to thrive.
"The Arvada Way"
This civility pledge is a commitment to fostering a climate of open discussion, mutual respect, and tolerance between all who live in, work in, and visit Arvada.
We will treat each other equally and with respect, no matter the circumstances.

We will listen and keep an open mind, even if we don't agree with opposing views.

We are willing to be vulnerable and share our viewpoints.

We are willing to be wrong and will own it.

We will strive to build goodwill, friendship, and opportunities for inclusion.

We will commit to truth-oriented behaviors and protect facts.

We will respect the rules and regulations of a place without contempt.

We will commit ourselves to education and the history of issues.

We will address incivility without judgment.

We welcome feedback and growth.
THE ARVADA CHAMBER IS FOCUSED ON CIVILITY BECAUSE:
We are committed to developing the catalytic leaders of the future. Improving civil discourse in Arvada will allow leaders to have more effective conversations around the betterment of our community;
The Arvada Chamber of Commerce is a non-partisan organization that is committed to working with all elected officials to improve Arvada for our businesses and community as a whole. As we improve relationships and communications these efforts will thrive: and
We recognize that our membership and community as a whole is diverse and we need to ensure that we are working through civility to hear the voices and concerns of those we represent. This will allow us to better communicate with key decision-makers.
Click here to view all the Champions of "The Arvada Way" Civility Pledge!
---