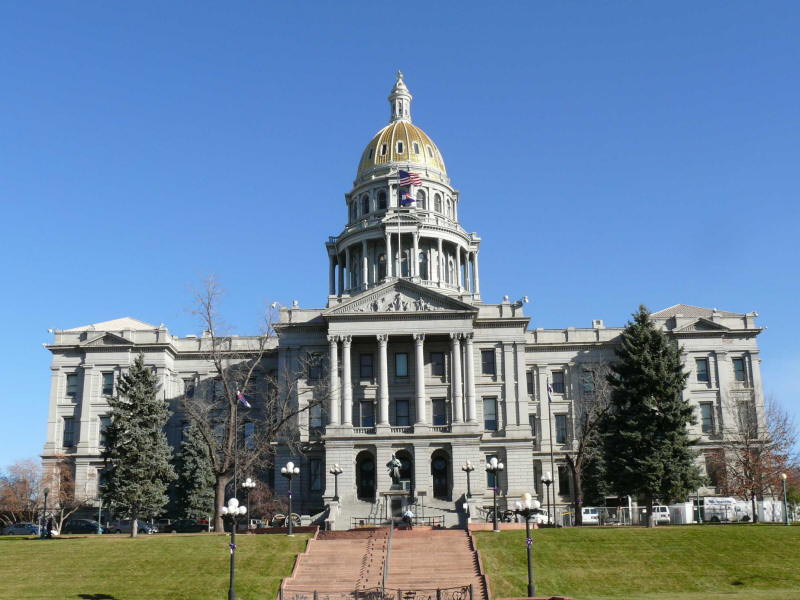 Colorado 2016 Elections:
State Legislature retains split party control
By Jeff Weist
Jefferson County Business Lobby
While President-Elect Donald Trump's win dominated the media after the 2016 election, a number of state-level issues having a lasting impact on Jefferson County businesses were also decided on Election Day.
Colorado's business community generally did well on the large number of constitutional amendments and propositions presented to the voters – including two that will change, for the better, the way business engages in elections.  And, in the most closely watched nail-biter of the Summer and Fall, Republicans will maintain their narrow 18-17 majority in the Colorado State Senate.  Based on our experience in four of the last six years, many in the business community believe split party control in the state legislature stops many ill-conceived ideas from both sides of the aisle and forces both parties to work together to get things done. That results in more predictability for business and better policy overall.
The battle for control of the Colorado State Senate boiled down to just a few races, including a key race here in purple Jefferson County.  Former Democrat State Senator Rachel Zenzinger beat incumbent Republican Senator Laura Woods in Senate District 19, centered around Arvada. As a Senator in 2014, Senator-Elect Zenzinger built a well-deserved reputation as a moderate willing to work across party lines and with business. We look forward to working with her again.
Events in the Colorado State House were a little less dramatic, as the Democrats were assured of keeping their majority there. In fact, they expanded their current slim two seat majority to five.
A large percentage of Colorado's 100 legislators will be new next year, which is normal because of term limits.  For 2017, 10 of the 35 State Senators will be freshmen, but 8 of those previously served in either the House or the Senate.  In the House, 19 of 65 will be new, with just two of those previously serving in the General Assembly.
Meanwhile, many of the longer-than-average list of ballot questions were of great consequence to Jefferson County's business community.  Most notably, Amendment 69 (creating a single-payer government run health care system) badly lost 80-20%.   And Amendment 70, gradually increasing Colorado's minimum wage to $12, won over opposition from much of the business community.
But even the arcane elections-related ballot questions will have a business impact. Amendment 71 makes it slightly harder to amend our state Constitution, a win for the business community that is often called upon to foot the bill to fight the many bad ideas interest groups attempt to place that document.  And Proposition 108, permitting unaffiliated voters to vote in partisan primaries, will make primary candidates from both parties appeal to unaffiliated voters and hopefully produce more of the centrist, results-oriented policy makers most of us crave.
With the 2016 election over, the Jefferson County Business Lobby is busy preparing our legislative priorities for the 2017 legislative session. We will be sharing those priorities with you when completed, but they will include securing more transportation funding, addressing the affordable housing crisis and generally fostering a favorable economic development and regulatory climate for Jefferson County businesses.
You can reach Jeff Weist at jeff@weistcapitol.com.