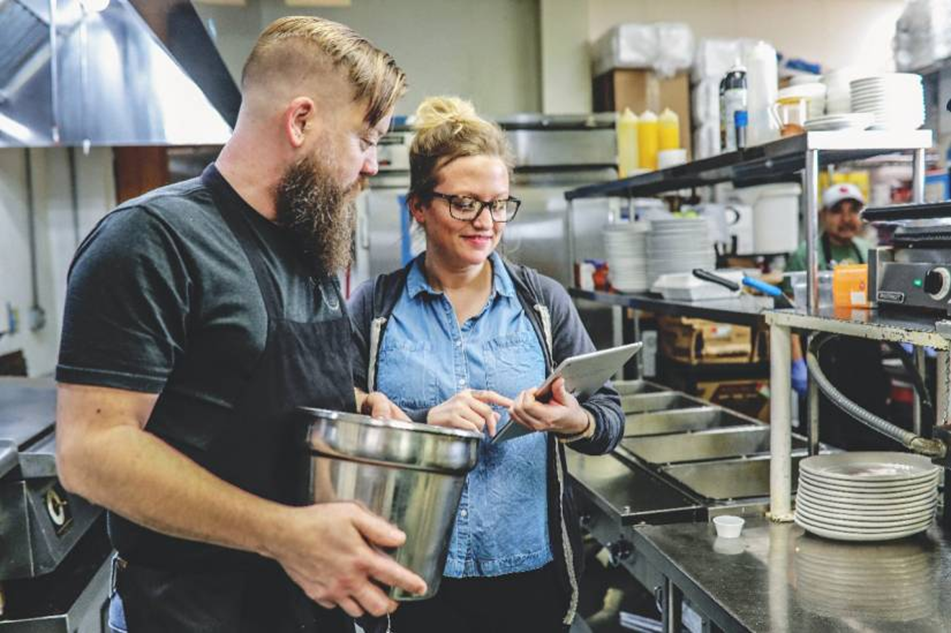 Operating a restaurant is hard work.  The past couple of years have made it even more challenging for restaurant owners. It's a major commitment to open and grow your business and consistently provide your customers with top notch food and service. So, when something unexpected happens your restaurant such as a fire, or mechanical breakdown, and you're not prepared, it can put you out of business.
Working with local business owners over the years I've had many conversations about the scenarios that could put a small business at risk. Below, I highlight some of the main coverages restaurants should be aware of to ensure they are protected from common losses.
Business income coverage: This protects you from a loss of income if your business closes due to a covered loss such as a fire, theft or a disaster event. For example, if a fire caused damage to a restaurant and its cooking equipment causing it to shut down, business income coverage would cover the loss of income the restaurant would have earned during the period it takes to get back up and running.
Equipment breakdown: If your restaurant experiences an equipment breakdown that leads to financial loss, this coverage will cover that loss and the expense to replace or repair it, up to the building and personal property limit.
Spoilage: If your refrigerator or freezer breaks down or there's a power outage, you're at risk of loosing all of your perishable stock and worse, potentially serving customers contaminated food. Spoilage coverage can cover the cost to replace the spoiled food so that you don't feel bad tossing it out.
Liquor Liability: This coverage provides protection against damages or legal fees incurred from injury of selling, serving or furnishing alcoholic beverages. Some states require bars and restaurants that sell alcohol to have coverage limit.
Workers Compensation: If any of your staff is injured at the workplace, whether it's a slip and fall or burn, you could be liable. Workers compensation insurance can provide protection from lawsuits from injured employees and help cover medical expenses, disability income and rehabilitation benefits.
Data Breach: The pandemic caused restaurants to move more of their activity online and even offer new products and services over the web. With that, more customer information moved online, creating greater exposure for risk. Data breach coverage can cover the expense of data breach response, liability and legal fees should a breach occur.
These are just a few examples of coverage restaurant owners should be informed about. Whether you own a brewpub or a chain of sandwich shops, each business has inherently different risks and coverage needs. The best approach is to sit down with a qualified insurance representative who is experienced in working with small businesses to discuss what is right for you.
---
Andrea Romero is a financial representative with COUNTRY Financial in Arvada, Colorado. She can be reached at Andrea.Romero@countryfinancial.com or 303-403-8400 with questions.
Business insurance policies issued by COUNTRY Mutual Insurance Company®, Bloomington, IL.