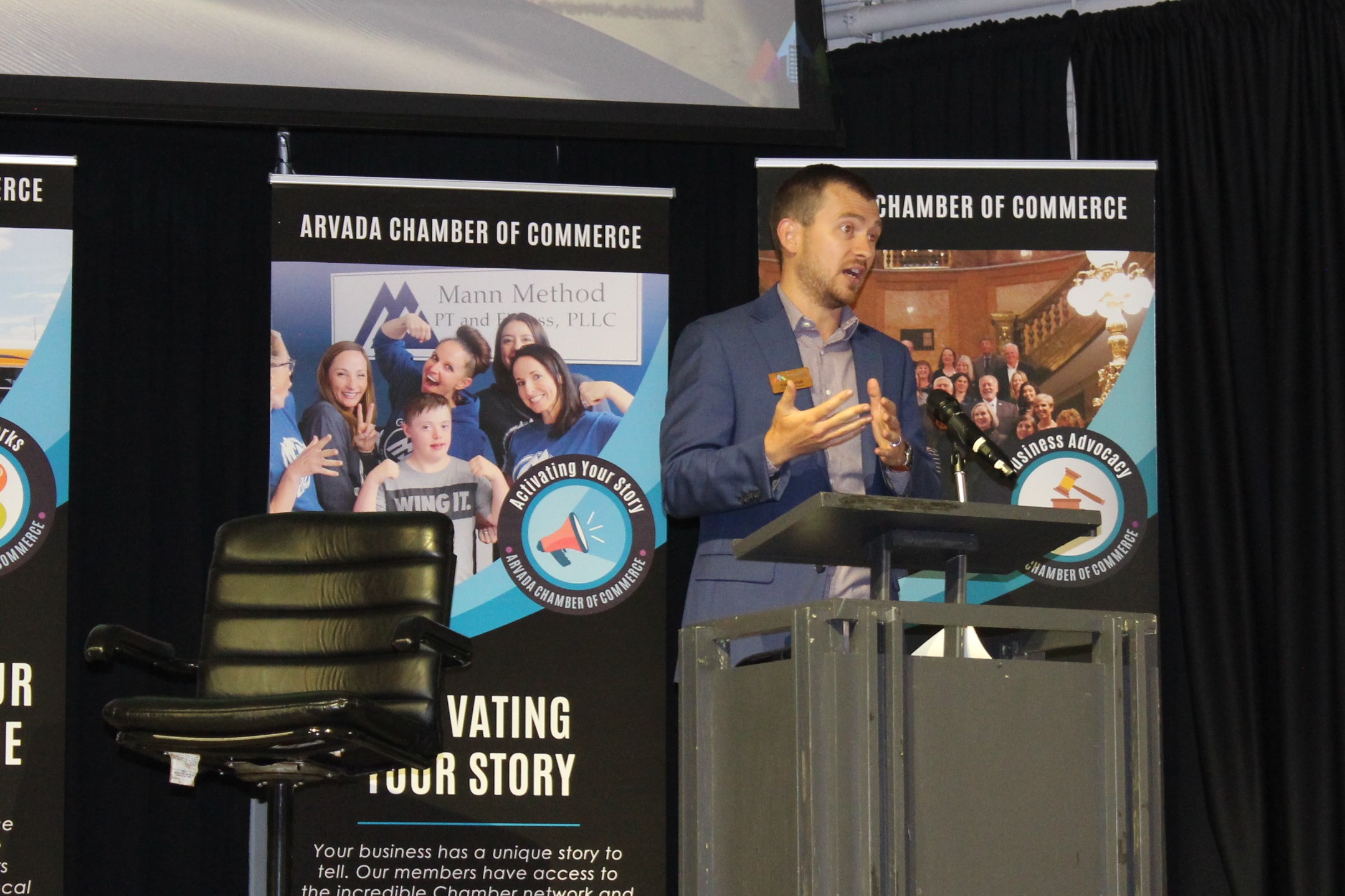 On June 18, 2021, the Arvada Chamber of Commerce hosted a Community Impact Forum on Smart Cities. The forum featured urban technology experts breaking down the trends in tech, AI and robotics that will change our community forever. Attendees heard current plans, timelines and unique innovations in Arvada and across Colorado.
Below, find a video recording of the event, bios of our speakers, and 5 takeaways from the event.
Video Recording:
Speaker Bios:
Tyler Svitak, Executive Director at Colorado Smart Cities Alliance

Todd Hargrave, Regional Business Manager at Trimble

Garrod Massey, Vice President at UCEC Smart

Bob Fifer, Branch Manager at CDOT and Arvada City Councilmember

5 Takeaways:
A smart city is an urban area that uses different types of electronic methods and sensors to collect data. Insights gained from that data are used to manage assets, resources and services efficiently; in return, that data is used to improve the operations across the city. "Smart cities, in reality, looks at how cities are using technology and adapting in real time to changes," said Tyler Svitak.
Svitak says, "The Internet of Things (IoT), applications, and data should not define Smart Cities. The process by which they solve problems should. Smart Cities are innovative problem solvers, collaborative partners, and technology enthusiasts, in that order."
Smart cities solutions can help with six problems facing Colorado today: Mobility, Civic Engagement and Connectivity, Public Safety, Data, Utilities and Housing.
In terms of mobility, Svitak identified four major trends: electrification, automation, connectivity, and shared services. He mentions the plans of Arvada neighbor, Golden, testing out self-driving mini taxis in the near future, and the development of urban air taxis, which operate like helicopters.
On the topic of connectivity, Svitak highlights that all new vehicles "talk" ten times per second, communicating updates and changes internally and the external environment. Currently, roads and phones have the ability to "talk" back to our vehicles. In the future, adaptive traffic signals will do the same, advancing infrastructure and safety features for our city.
---