As part of the Arvada Resiliency Taskforce, the Arvada Chamber of Commerce is working to develop strategies to support all businesses through this difficult time. We are committed to being nimble and creative in developing resources, programs and policy changes to offer relief to your business.
We ask all businesses in Arvada to take four minutes to complete this COVID-19 IMPACT & OPPORTUNITY SURVEY to help us understand how we can best serve you. Additionally, if you are interested in a call with one of the task force leaders we are happy to schedule that!
Our COVID-19 Resources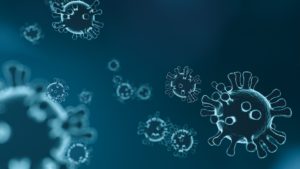 Business Toolkit
The Business Toolkit serves as a comprehensive and credible guide to HR best practices, financial resources, work from home strategies and more.

Webinar Series
The Webinar series is designed to bring industry experts to you with timely topics including e-commerce, employment law, townhalls and more. Webinars will be recorded.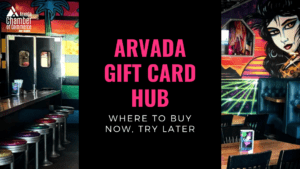 The Gift Card Hub
Help local retailers by purchasing a gift card today that can be used later, allowing essential cash flow to continue to our local businesses.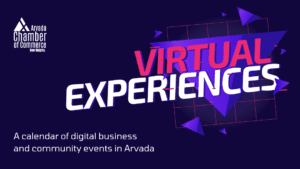 Virtual Experiences
From gallery tours to yoga, you can enjoy local businesses and organizations from the comfort of your home.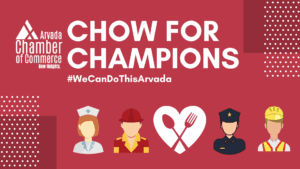 Chow For Champions
Help feed our Champions of Arvada as a way to say WE CARE! Each Tuesday and Thursday, a group/organization in Arvada will be selected to receive a meal provided by the community.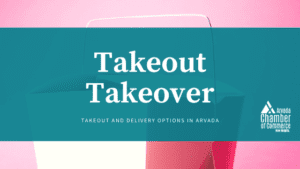 Takeout Takeover
Check out over 120 local restaurants, bars, breweries, bakeries, and coffee shops that will help you fill your belly via takeout and delivery.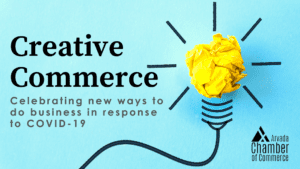 Creative Commerce
Explore local businesses who are flipping the normal way of doing things upside down and developing new and innovative strategies to help their business weather the storm.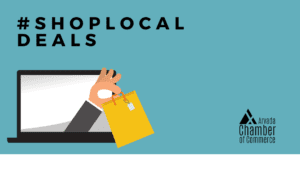 #Shoplocal Deals
Businesses across Arvada are offering a little extra to get us all to think local first. Learn how you can save big while helping Arvada – a win, win.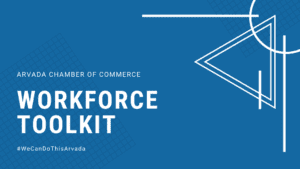 Workforce Toolkit
We recognize that many companies are having to make temporary or permanent decisions on their workforce. Find updated open opportunities and the latest employer resources.