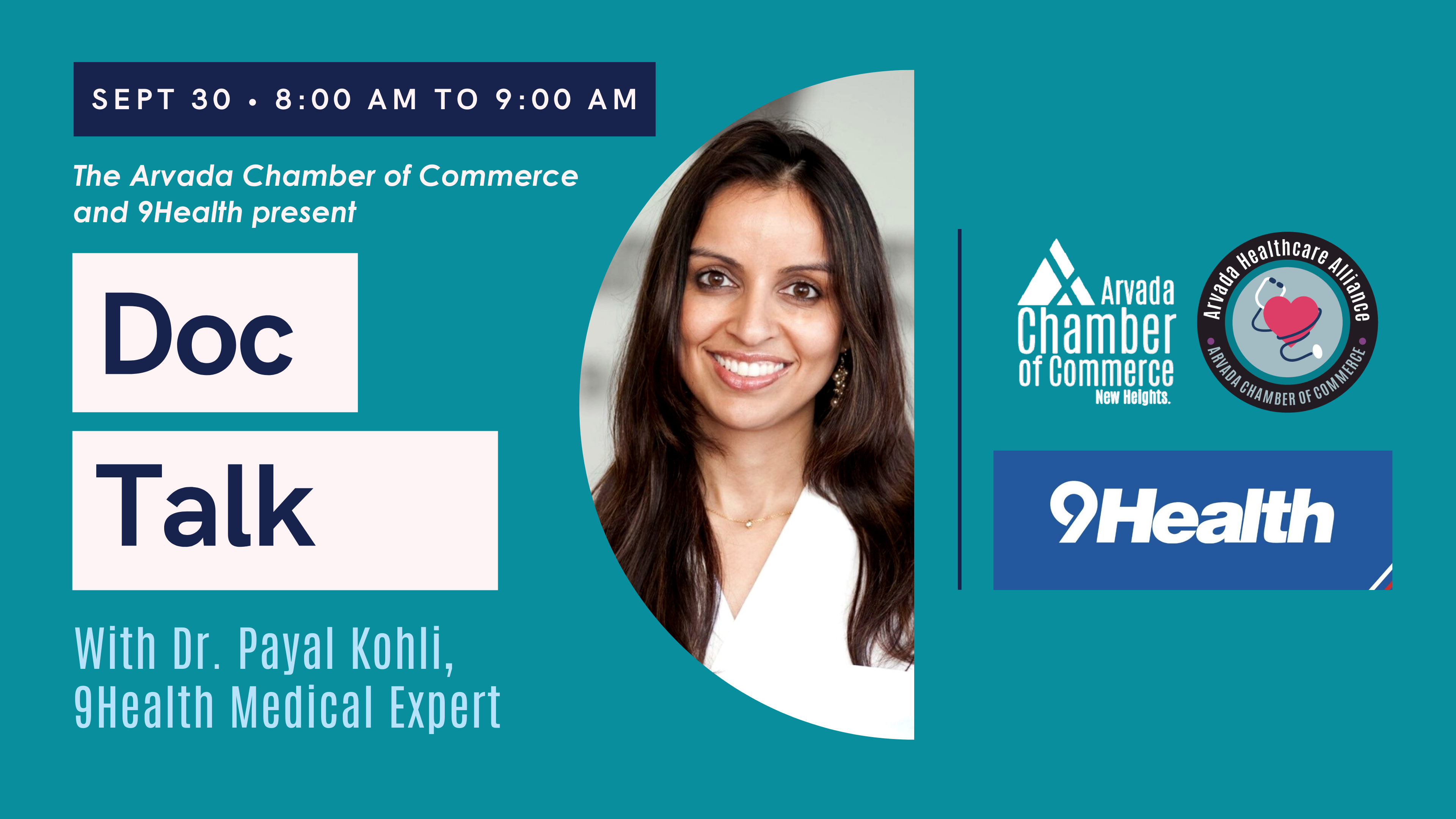 On September 30, 2020, the Arvada Chamber of Commerce hosted a Doc Talk, with Dr. Payal Kohli. In partnership with 9Health, this free webinar covered a number of questions related to COVID-19, including steps businesses and individuals need to take to stay safe and updates on vaccines. Below, find a recording of the webinar, plus information on the upcoming 9Health Fair in Arvada and the Chamber's new healthcare program, Arvada Healthcare Alliance.
Watch the Video Below! Timestamps of Questions:
What is the Twindemic? (3:39)
How can we best protect ourselves? (7:08)
What is Coronaphobia? (12:07)
What are the long-term effects of COVID-19? (17:11)
What do we need to know about the flu and COVID-19 vaccines? (21:51)
Who should get a COVID-19 antibody test? (27:46)
Why are preventative health screenings important? (33:33)
When feeling "under the weather" what should we stay home for? (37:25)
How can you tell the difference in symptoms of COVID-19 and the flu? (38:43)
What documentation is needed on the return of an employee that tested positive for COVID-19? (41:10)
Is air travel safe while wearing a mask? (42:52)
---
Arvada: Join the 9Health Fair on Saturday, October 3! Details below and register here!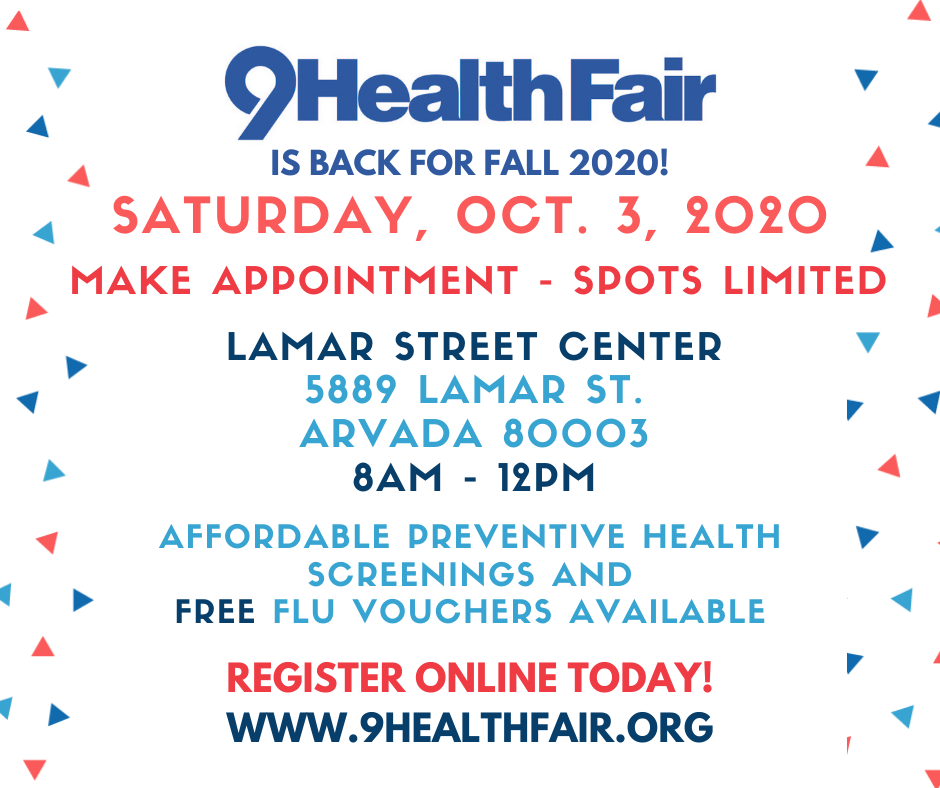 ---
The Arvada Healthcare Alliance
The Arvada Chamber is pleased to offer the Arvada Healthcare Alliance (AHA) as a benefit to Chamber members. Healthcare concerns are growing for our members and their families, especially with COVID-19 related health and financial issues. As such, AHA was designed to improve local healthcare rates and access through the collective negotiating power of the Chamber. Our commitment is to identify local partnerships that will lead to Arvada having the healthiest workforce in Colorado.
Why join AHA?
For a number of years, we have heard from businesses that they are struggling with average premium increases on their healthcare plans of 8-10% annually. Many other businesses in our Chamber currently do not have healthcare coverage or benefits for employees.
AHA is an affordable healthcare solution for members with no current coverage or those evaluating your healthcare model on quality, cost, innovation, or access to local care. Currently, AHA membership includes Direct Primary Care through Paladina Healthcare for just $99 a month for adults. Learn more about how Paladina Healthcare works here.
We are committed to expanding this program to other local partnerships, including evaluating options related to behavioral health, catastrophic coverage, and additional local wellness solutions. Local healthcare providers interested in providing a per member per month (PMPM) model as part of AHA should apply here.
For questions on AHA, please contact Kami Welch at kami@arvadachamber.org or call (303) 424 – 0313.
---