By Amber Inthavong, Neighbors of Northwest Arvada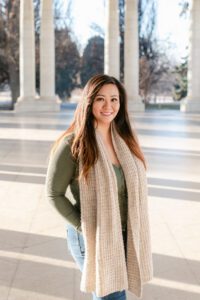 When I was hired as a writer for an Arvada family magazine, I couldn't help but wonder "Why do these magazines work?" After all, we live in a day and age where subscribing to magazines is a thing of the past. I came from a background of freelance writing for local magazines all across Denver, for four years. In my writing career, I wrote about hiking, cuisine, and culture.
Once I came on board with Neighbors of Northwest Arvada, I had a new and exciting opportunity to write stories about families and local businesses. After reaching homeowners in the tight-knit Northwest Arvada community, I quickly discovered just what was so special about a local publication. We gave everyday families the chance to be celebrities for the month, by putting them on the cover and sharing their story to fellow neighbors. With this magazine, residents were able to get to know one another in each monthly issue. We showcased why families chose Arvada and told stories about their kids, pets and recipes.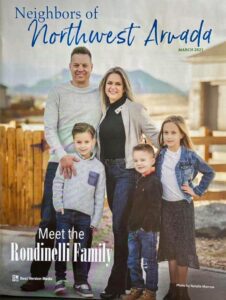 Nicki Rondinelli had the pleasure of being in the March issue cover story. "We had such a fun experience being the feature family for Neighbors of Northwest Arvada," said Nicki, who encourages other families to be featured if they have the opportunity. "Every person we worked with was top notch, exceptionally talented, and extremely professional. They all made us feel so special. It's a really fun way to show your pride for our community!"
Local businesses were also able to benefit, we gave them the ability to brand themselves to the neighborhood. We did this by designing ads for local businesses, writing robust articles about how they began and why they care about the community. The results were a positive one, it became apparent that a local publication works because it allows the community to come together and thrive!
---
Amber Inthavong is now the publisher of Neighbors of Northwest Arvada, a publication that serves over 3,000 households in the subdivisions of Candelas, Leyden Rock, Leyden Ranch, Spring Mesa and Northwood Acres. To learn more about how you can be featured as a neighbor or business owner contact her at ainthavong@bestversionmedia.com or 720-460-7276.