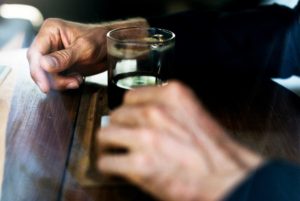 Do you have a key employee that is showing a decline in their performance, not getting along with others, or frequently tardy?
One in eight people struggle with a substance use disorder, and the abuse of legal prescriptions and illegal substances often first show up as behavioral changes. The only problem is, these behavioral changes may be hard to spot depending on the interaction you have with employees, and how big your workforce actually is. One easy way to keep track of every employees performance would be to find some of the best HR software that incorporates employee performance management and statistics, utilizing these tools could highlight a declining employee before it becomes too late. Caught early and treated appropriately, major job impacts can be corrected or prevented. Even if the issues have been ongoing for some time, there are treatment methods that can help with this and support a return to previous behavior. Bear in mind not all behavior changes will be a result of substance misuse, if you're wanting to make sure you could conduct various drug tests on all employees so you can start helping and advising those that do suffer from substance addiction.

Know Your Resources
Do some research on the substance abuse and mental health counseling resources in your community. Here in Arvada, for instance, Creative Treatment Options has been treating substance abuse issues for over 20 years. Reach out to those organizations to gather educational materials and a list of programs you can share with your employees. Keep in mind, these organizations may be able to provide programs beyond substance abuse issues, including sobriety monitoring, anger management, and depression, and advising on a legal marijuana company policy to deal with your discovery of their appreciation of the grape ape strain review and other parts of drug culture.
Commit to the Programs
Once you have resources available, do not ignore signs of substance abuse issues. Getting good employees and keeping them productive is always a challenge, and substance abuse can interfere with all aspects of staff management. Often, treatment options are just two hours per week, reasonably priced, and can be taken on evenings and Saturdays to allow normal work and family schedules during treatment. Commit to addressing these difficult issues confidentially and retaining important employees.
---
Creative Treatment Options has been treating substance abuse in Arvada for over twenty years. We offer confidential, low-cost, non-disruptive outpatient counseling services for key employees to help them return to meeting your employee productivity and safety needs. We are a Medicaid-approved facility and can help arrange payment programs for treatment.
If you are interested in how a program might fit your business needs, please contact us for a discussion. We?ve dealt with high profile clients, police departments, and medical professionals confidentially for years. Contact Kelsey Gross for a no-charge, confidential discussion at 303-467-2624 x191 or Kelsey.Goss@CreativeTreatmentOptions.com.