Women experience extra challenges in life unique to their half of the population; one of them is their longer life span. The average 50 year old women today can expect to live to nearly age 83; almost four years longer than a man of the same age, according to the U.S. Census Bureau's 2012 Statistical Abstract. The Census Bureau also reports, for the first time, more women in this country are living without a husband than with one (America's Families and Living Arrangements: 2012. Table A1).
A woman's longer life span means she has an increased chance of suffering a chronic illness which could require some form of long-term care. This fact alone raises questions around who will provide care in your later years, and at what price? Who will decide these issues? By including long-term care planning in your retirement plans, you can assess the risks, provide answers to some of these questions, and maintain some control over your options should long-term care become a necessity.
Potential risks ahead
As a woman in America today, you also need to consider in your planning whether or not you are likely to become a caregiver. Women are at greater risk of bearing the costs – financial, physical and emotional – associated with providing care to others.
For these reasons, long-term care planning is fundamentally a women's issue. How will you be cared for if you become unable to do simple things, such as eat, dress, use the bathroom or get in and out of bed alone? Conversely, could you do these things for a loved one should he or she require long-term care and, at the same time, continue to work and take care of yourself?
Long-term care can be expensive and, often, it's an out-of-pocket expense. Typical safety nets such as Medicaid, which is designed for people who meet certain income requirements, will pay for certain types of long-term care. However, eligibility usually comes only after contributing most of any income you receive and exhausting most assets. What's more, Medicaid may not cover the entire cost of long-term care, even after you are able to qualify. Traditional health insurance and Medicare, which is for people age 65 and older and those who have certain disabilities, don't cover the costs of most long-term care services and because of this women are having to conduct life insurance comparison research for many more family members than just themselves. This means they might benefit a little from being able to click here or elsewhere to make sure comparisons are easier, and they're getting the best policies for their money. For those with existing life insurance policies, now might be a good time to discover Why is 10 year term life insurance is popular?
For these and other reasons, long-term care planning has become an essential part of retirement funding for a growing number of American women today. Because funding long-term care can be challenging, it's important to work with a professional who understands your needs and can design a strategy that will meet those needs at a cost you can afford. Specifically, look for a financial representative who is supported by a well-established company with a solid history of strength and stability. A company that is well-positioned to be there when you need it most.
It's best to talk about long-term care early-before the need for medical or personal care is imminent. That's because the plan you establish now can help provide options and preserve the assets you worked so hard to create. By planning ahead, you can also help maintain your independence and work to ensure you have the financial security to live your life your way.
###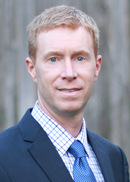 Article prepared by Northwestern Mutual with the cooperation of Andrew Ekberg. Andrew Ekberg is a Financial Advisor with Northwestern Mutual based in Lakewood, CO. Andrew Ekberg is a licensed insurance agent. Northwestern Mutual is the marketing name for The Northwestern Mutual Life Insurance Company (NM), Milwaukee, WI, and its subsidiaries. To contact Andrew Ekberg, please call (303) 819-7269 or email at andrew.ekberg@nm.com.