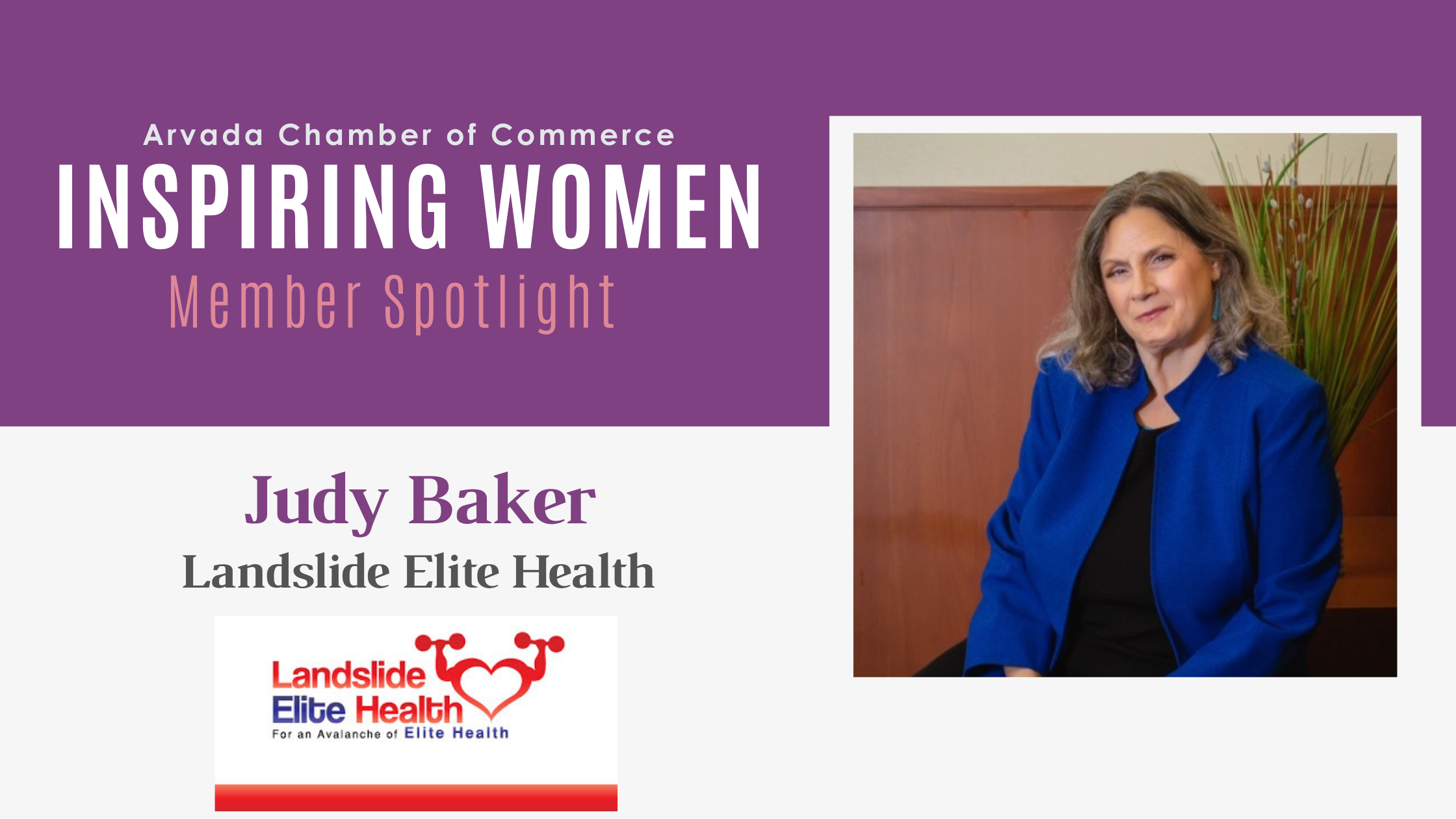 Judy Baker, Marketing Director at Landslide Elite Health
Tell us more about you and/or your business.
I moved to Colorado in 1982. I met Craig at a Golden Chamber Ambassador's meeting in 2006 and started marketing for him in 2014. Craig has been a distributor for Synergy Worldwide since 2007.
What keeps you motivated?
I am passionate about improving people's health. In the past, I have had health problems along with low energy levels. When Craig started me on Synergy supplements I felt a noticeable difference in 2 weeks.
What do you enjoy most about your work?
Connecting with people.
What is one thing you would like the Arvada Chamber community to know about you?
I have lived in Arvada since 1991. I have been active in the Arvada Chamber on and off since 2003.
What are you excited about this year?
Getting a chance for more face to face meetings. Like many others, I so missed connecting with other people over the past year.
Describe your ideal business power partner, someone you can rely on to help you both be successful.
Chiropractors, Naturopaths, Massage Therapists, Personal Trainers, & Health Clubs.
What is a piece of career advice that has served you well?
I'm not pushy, so I'm OK with people telling me "no". Also, I always keep a positive attitude.
What have you found valuable about being of member of Inspiring Women? What is your favorite part about being in the group?
I have made so many wonderful connections. Getting to know others is something that I love.
Are there any current trends or changes in your industry that would help small businesses or consumers?
The discovery of the Microbiome and its vital role in people's everyday health is a trend that will change medical treatment. The importance of supporting the Immune System through targeted supplementation has greatly improved medical outcomes this past year.
—–
Landslide Elite Health website
judylaue@comcast.net | Call or text (303) 907-6690

Landslide Elite Health is an Independent Distributor of Synergy Worldwide.
---
The Arvada Chamber's Inspiring Women group is an excellent platform to connect with other like-minded women in the Chamber and support one another professionally and personally. Inspiring Women is not industry-specific and we invite women from all ages and career levels to join. Learn more here!