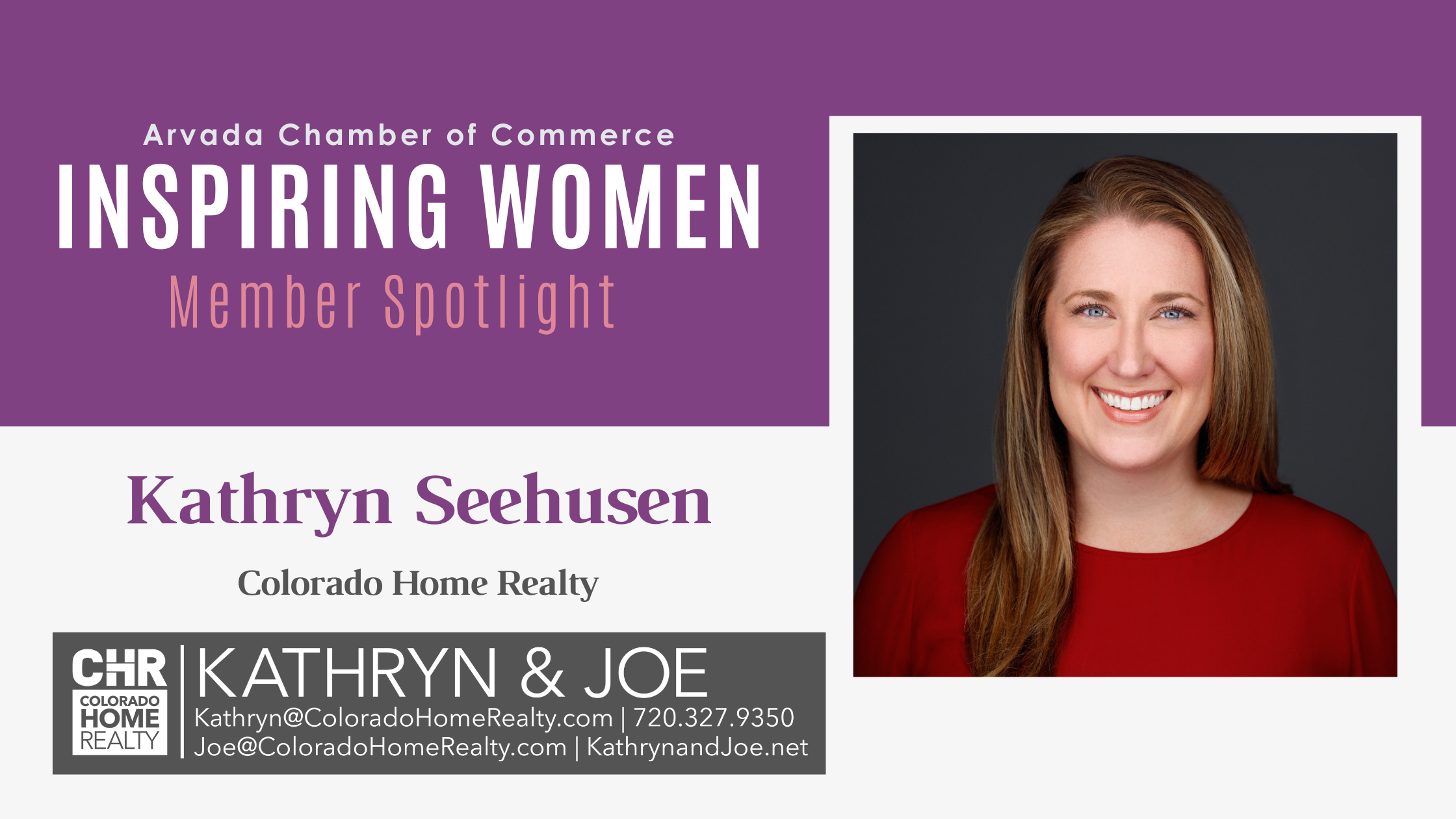 Kathryn Seehusen, Residential Realtor & New Agent Mentor at Colorado Home Realty
Tell us more about you and/or your business
Kathryn & Joe bring marketing, customer service, project management and a genuine love for people to the table when it comes to your real estate needs. The value delivered and sense of ease experienced by their clients has resulted in a referral-based business for buyers and sellers all over the Denver Metro area with an emphasis and expertise in their hometown of Olde Town Arvada. Exceeded expectations, timely results and a smile on your face is what you can expect when you meet them and begin your real estate adventure! Let them be your guide and show you that real estate can be fun!
What keeps you motivated?
I have a strong desire to show others that you can accomplish anything you set your heart and mind on and creating community. The relationships and opportunities I am led to through different gracious clients never cease to amaze me and bring amazing things into my life, I love being able to have these experiences.
What do you enjoy most about your work?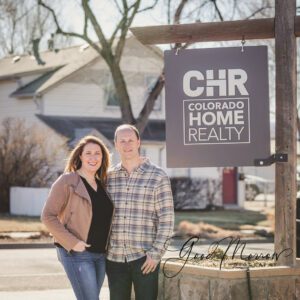 Watching my clients eyes light up when home ownership becomes reality and relief of making transitions easier on people than they are expecting. The flexibility and means to be positively impactful in the community and world. This career is limitless and that excites me!
What is one thing you would like the Arvada Chamber community to know about you?
I adore this community and am cheering for all the small businesses! Please connect with me, I love making new friends.
What are you excited about this year?
Having a PARTY – when it is safe of course and utilizing the personal development and business skills I learned in 2020.
Describe your ideal business power partner, someone you can rely on to help you both be successful.
My ideal power partner in business is a natural at connecting with people and sees the value of what we provide – that can be a banker, coach, mortgage professional, dog walker or friend.
Are there any current trends or changes in your industry that would help small businesses or consumers?
Real estate transitions are hard and stressful- the market is extremely competitive right now and I advise consumers to have a great Realtor partner that they trust and has the experience to give them a clear path. We provide webinar events regularly to help our clients make great decisions. Here are the next two: one and two.
What is a piece of career advice that has served you well?
Be vulnerable and show your true self, your clients appreciate your natural approach and warm heart. (Thank you to my mentor!)
What have you found valuable about being of member of Inspiring Women? What is your favorite part about being in the group?
I am truly inspired by my inspiring women friends! The women in this community are kind, candid, supportive and a true tribe. We support one another personally first and those friendships helped me feel at home when I moved to Arvada, I love passing the torch of the welcoming all inclusive atmosphere. The laughs are my favorite – and the hilarious happy hours!
—–
Kathryn & Joe Website
Kathryn@coloradohomerealty.com | LinkedIn | Instagram: kathrynandjoe.coloradorealtors | 720-327-9350
---
The Arvada Chamber's Inspiring Women group is an excellent platform to connect with other like-minded women in the Chamber and support one another professionally and personally. Inspiring Women is not industry-specific and we invite women from all ages and career levels to join. Learn more here!