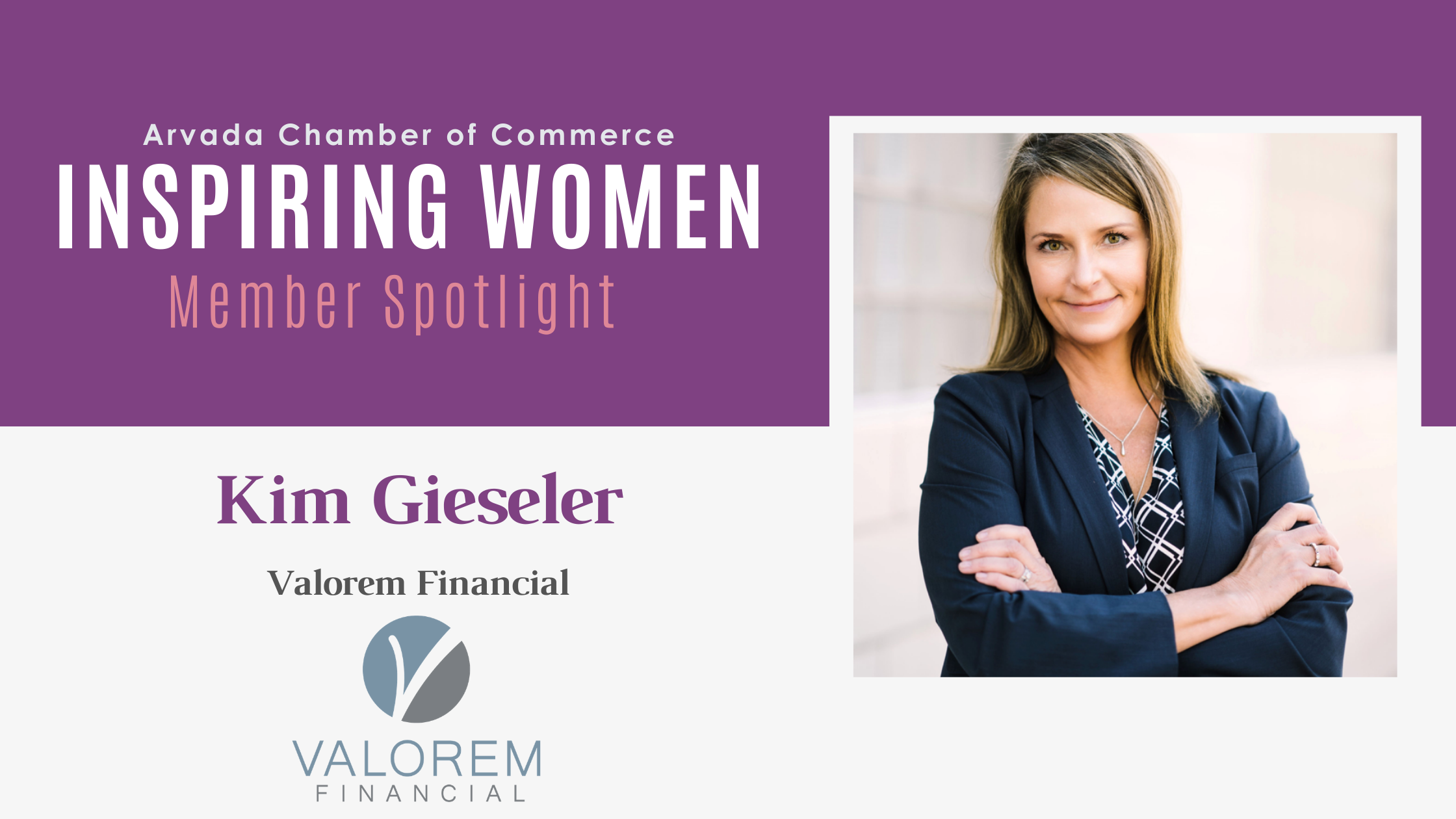 Kim Gieseler, CFP®, RICP® Co-Founder & Senior Wealth Advisor at Valorem Financial
Tell us more about you and/or your business
I started her business to help others lead inspired lives and plan for the days ahead. I advise successful couples and single women on how to create financial roadmaps through powerful, genuine connection and strategic life planning.
What keeps you motivated?
I enjoy working with clients through the planning process and guiding them on the implementation of their individual plan. I find satisfaction in watching my clients fulfill their goals.
What do you enjoy most about your work?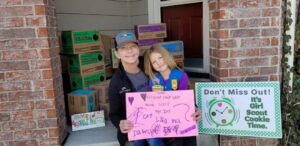 Connections with people on a personal level. Guiding people towards their goals and using the industry tools to help get them there. I love financial planning, tax strategy, protection planning and investments. It is like a big puzzle that I get to help my clients put together.
What is one thing you would like the Arvada Chamber community to know about you?
I am the Vice-Chair of the Outdoor Lab Foundation.
What are you excited about this year?
The Broncos having a winning season.
Describe your ideal business power partner, someone you can rely on to help you both be successful.
An Estate Planning Attorney or CPA/tax preparer who really gets the value of a true financial planning and advisory relationship and wants that for their clients.
Are there any current trends or changes in your industry that would help small businesses or consumers?
Working with a professional advisor is more important that ever for small businesses and consumers. The financial markets and financial services industry changes rapidly. Having a partner to help you be a great steward of your hard work and maximize all options available to you has the potential to move you forward faster and perhaps free up energy to focus on what you do best.
What is a piece of career advice that has served you well?
If you can't be on time, be early.
What have you found valuable about being of member of Inspiring Women? What is your favorite part about being in the group?
Learning about everyone and their businesses and learning about the Arvada business environment.
—–
Valorem Financial website
kim@valoremfinancial.com | Call or text 720.403.2724
Securities offered through Cetera Advisor Networks LLC, Member FINRA/SIPC. Investment advisory services offered through CWM, LLC, an SEC Registered Investment Advisor. Cetera Advisor Networks LLC is under separate ownership from any other named entity.
---
The Arvada Chamber's Inspiring Women group is an excellent platform to connect with other like-minded women in the Chamber and support one another professionally and personally. Inspiring Women is not industry-specific and we invite women from all ages and career levels to join. Learn more here!