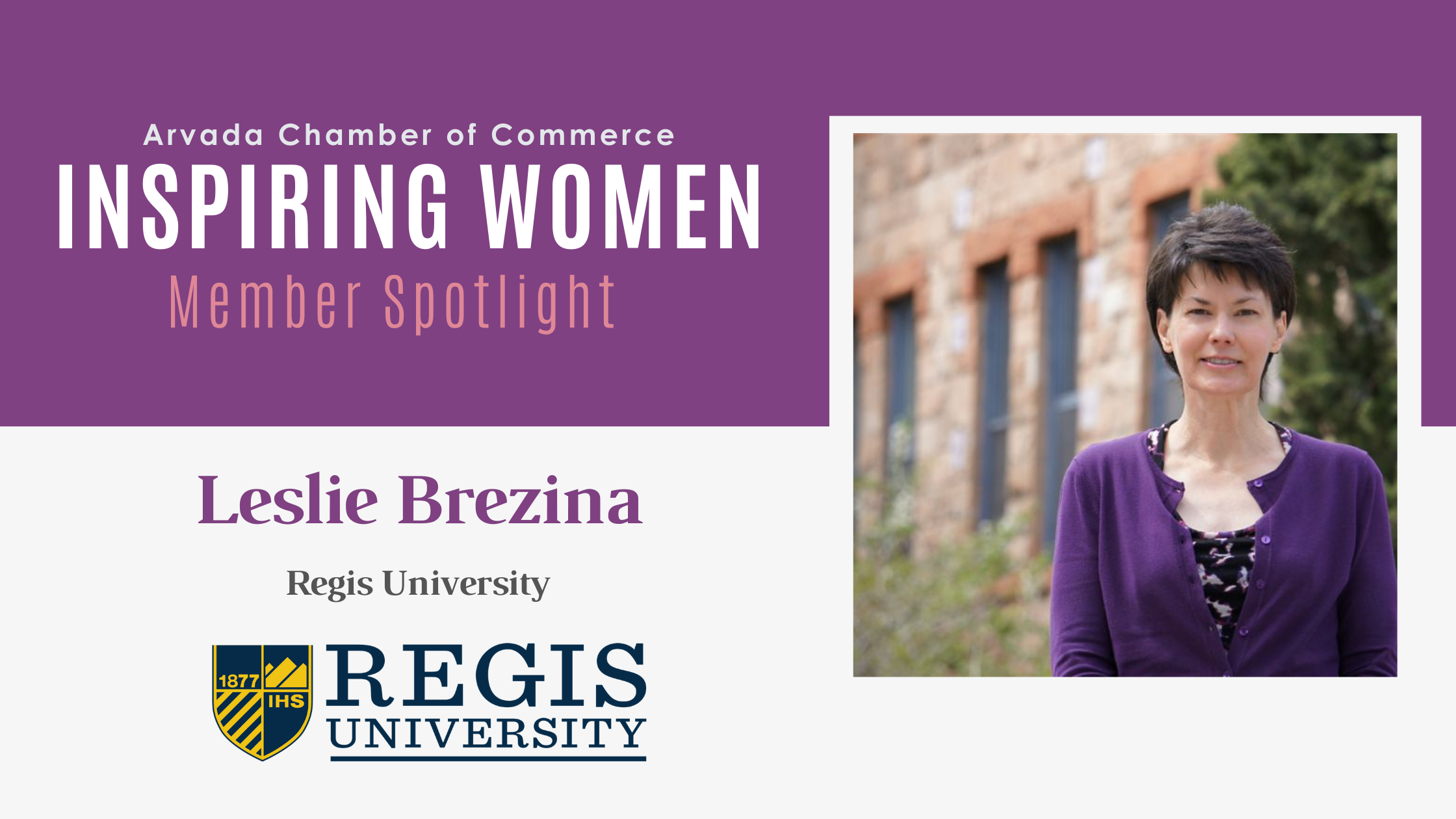 Leslie Brezina, Director Business Development at Regis University
Tell us more about you and/or your business.
I am a Colorado native and completed by bachelor's degree at the University of Denver (DU) as an adult learner. In 1999, after the death of my husband, I felt lost. Since I had enjoyed my studies at DU, I decided to continue my education with a master's degree. I applied to Regis University because they offered accelerated evening classes that were designed to be taken one class at a time. While I began my MBA studies unsure what the future would hold for me, two weeks after completing my last MBA class, I made a career change and accepted a position with Regis University as a recruiter. My MBA classes allowed me to discover my passion; namely, helping adults achieve their personal and professional goals through education.
What keeps you motivated?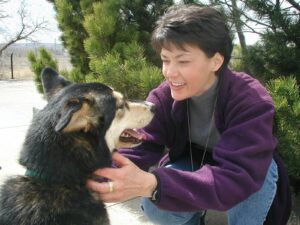 I enjoy working on projects that enhance students' career preparedness and critical thinking skills. The students' faces light up when they know they learned something new and can apply their knowledge immediately at their workplace.
What do you enjoy most about your work?
My colleagues, because they feel like family. Being surrounded by people who truly care for each other and support each other in good times and in bad times is rare. These colleagues make me laugh and are always willing to step up and help with any project or any task. We share a common goal of wanting what is best for Regis University and for our students.
What is one thing you would like the Arvada Chamber community to know about you?
Arvada has done a terrific job of creating an economically strong and safe community. I love living in West Arvada because of all the outdoor trails and the proximity to the mountains.
What are you excited about this year?
Hopefully, seeing people's faces again without masks.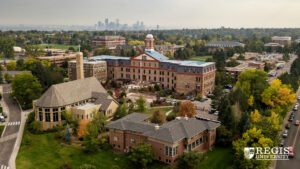 Describe your ideal business power partner, someone you can rely on to help you both be successful.
An ideal business partner is a company that is willing to have Regis University business and computing undergraduate and graduate students work on projects to gain real-world experience. These opportunities help the business complete tasks while gaining not only the students' help, but also the help of faculty experts. By allowing students to work alongside a company's team, Regis University is better able to adapt its curriculum to meet the future needs of businesses; because career preparedness and critical thinking are vital to each student's future and both traits are a hallmark of a Jesuit education.
What is a piece of career advice that has served you well?
Say yes to new opportunities. Change is the best way to stay fresh in your career.
What have you found valuable about being of member of Inspiring Women? What is your favorite part about being in the group?
Learning about the members, their businesses, and their dreams. When the group is together there is so much positive energy and support being shared with each other.
Are there any current trends or changes in your industry that would help small businesses or consumers?
Educational opportunities are available much more readily than ever before. Many classes are online, and some classes are even free. Acquiring a new skill or enhancing a current skill is a great way to succeed at work while boosting your self-esteem. As an employer, often you are also acting as a mentor to your employees. Offering professional development opportunities demonstrates the importance of life-long learning to motivate employees to add new skills to their toolbox.
—–
Regis University Website
lbrezina@regis.edu | LinkedIn 
Regis University was established in 1877 and is one of 27 Jesuit universities in the nation. Regis University has three campus locations in the Denver metro area and extensive online program offerings with more than 8,000 enrolled students. Regis University educates men and women of all ages and faiths to take leadership roles and to make a positive impact in a changing society. Visit www.regis.edu
---
The Arvada Chamber's Inspiring Women group is an excellent platform to connect with other like-minded women in the Chamber and support one another professionally and personally. Inspiring Women is not industry-specific and we invite women from all ages and career levels to join. Learn more here!