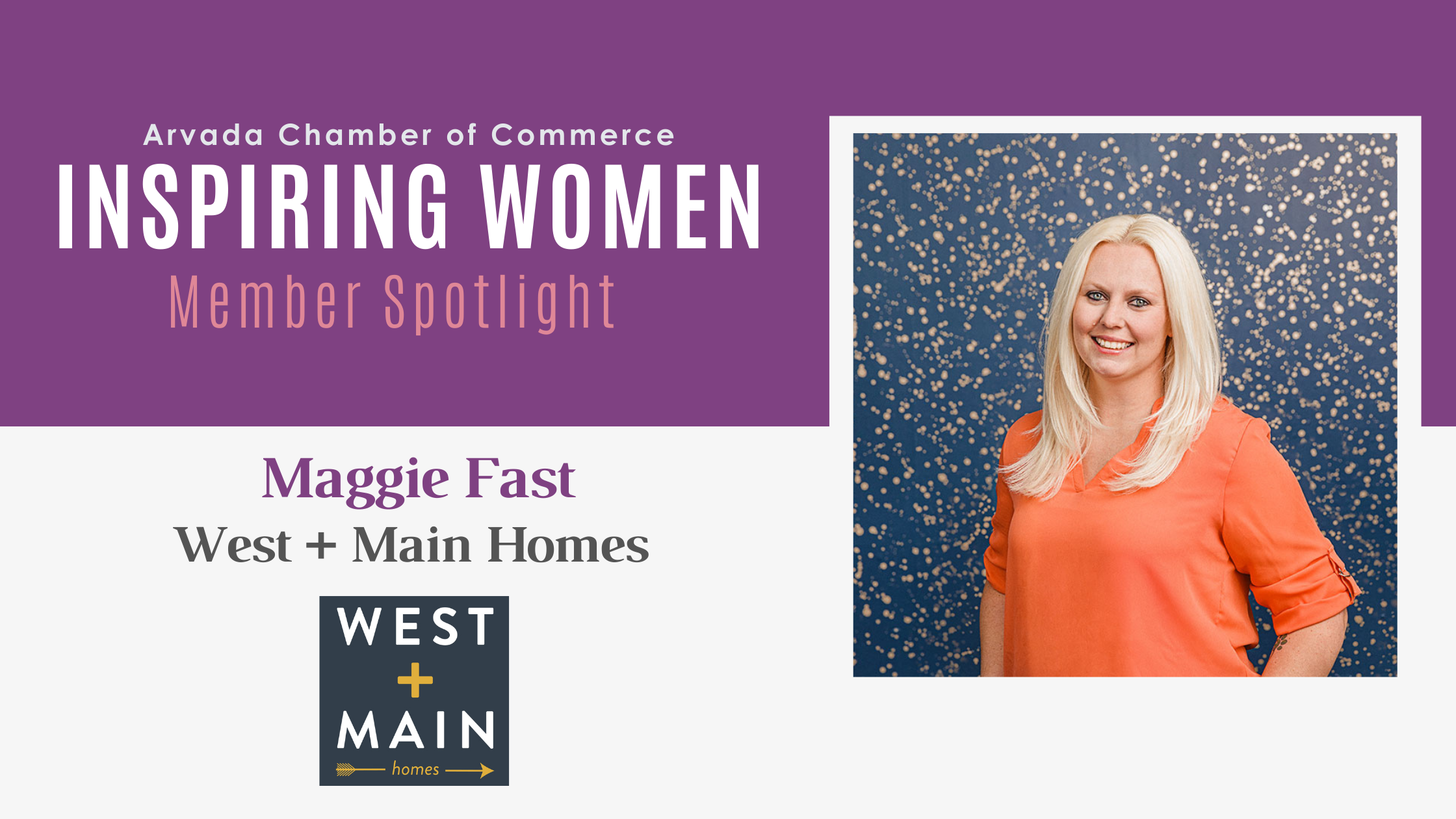 Maggie Fast, Realtor with West + Main Homes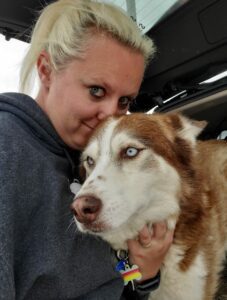 Tell us more about you and/or your business.
If you have ever pulled up at a stoplight behind a car with a sticker that says Sell Homes – Save Dogs…that's me! And that's basically what I'm all about.
Yes, I love helping people make their Real Estate goals + dreams come true…but there's one thing that I love even more, and that's helping rescue pups find their forever families…and it turns out, those two things actually go perfectly together!
Find a dog a home…find a home that's perfect for you + your dog…it's what I'm all about, and I'm really good at both.
My family immigrated to America from Poland when I was a child and I grew up in Salida, CO. I eventually went to Colorado Technical University where I graduated with a degree in Visual Communications. I spent the next 10 years as a dog trainer and trying to find my "dream job". It was always a struggle of how to help dogs and have a fulfilling career. I eventually ended up working for a real estate agent in Golden, CO. I learned the ins and outs of the industry and fell in love. A few years into it I got licensed and the rest is history!
I moved to Arvada about 10 years ago thanks to my now husband. We have two rescue dogs and can often be found brewery hopping or enjoying paddle-boarding.
What keeps you motivated?
Dogs. Every real estate transaction is more dogs saved. Real estate allows me to do transports, fundraisers, donate, and foster. When I get a home under contract I don't think about the commission; I rejoice that it's another life saved and that it's a way to impact the rescue community!
What do you enjoy most about your work?
I love the joy that selling homes brings to people. I really like guiding people through the home buying process and seeing them smile from ear to ear at the closing table. My job offers flexibility which allows me to volunteer and make an impact on my community.
What are you excited about this year?
This year has been a very exciting year. We were able to get back into fostering and I have really been focusing on how to support rescues while selling homes. I had so much fun planning the Inaugural Pups & Pints event at a local brewery and hope to host that event every year!
Describe your ideal business power partner, someone you can rely on to help you both be successful.
My ideal business power partner is someone who shows up and leaves a splash! I love working with businesses that support the local community, do good work, and give back.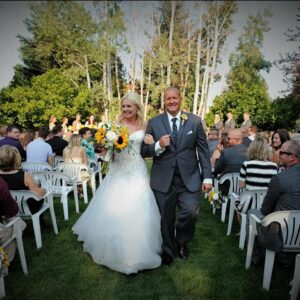 What is a piece of career advice that has served you well?
I wish I heard it earlier but I was told – "no matter how silly it feels, if you are passionate about it… make it happen" – I had a hard time putting "sell homes save dogs" into motion. I would overthink it and wonder if people would take me seriously as a realtor while still trusting me to give back. I had a hard time imagining joining real estate with rescue, but with the help of my brokerage and their amazing marketing department my dream of meshing the two came together.
What have you found valuable about being of member of Inspiring Women? What is your favorite part about being in the group?
I love the community and the support of the group. I always feel welcome and feel that the women in the group love each other and truly care about each other's success.
—–
Maggie Fast's Website
maggie@westandmainhomes.com | Phone call/text (720) 819-6677
---
The Arvada Chamber's Inspiring Women group is an excellent platform to connect with other like-minded women in the Chamber and support one another professionally and personally. Inspiring Women is not industry-specific and we invite women from all ages and career levels to join. Learn more here!