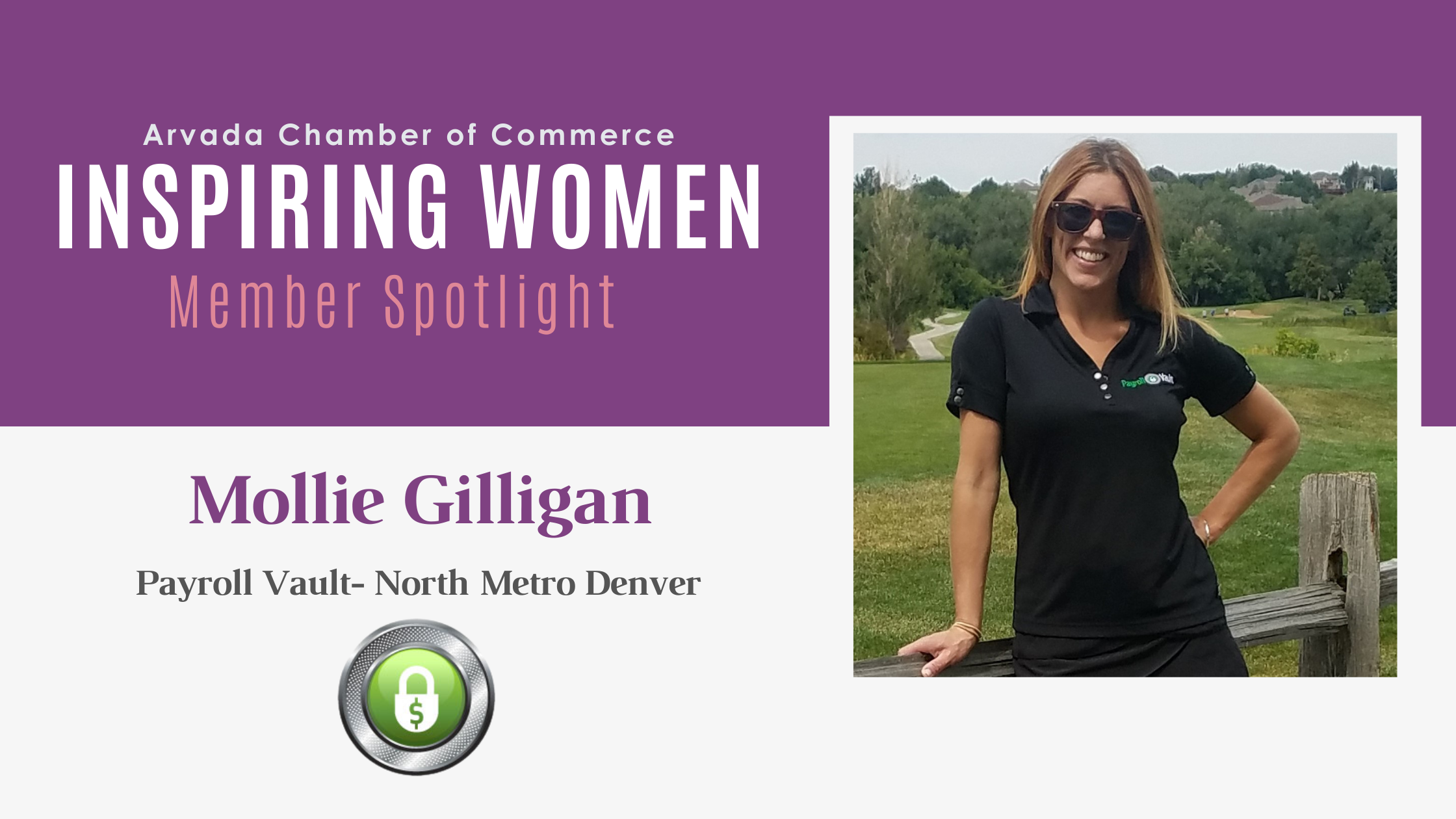 Mollie Gilligan, Payroll Vault – North Metro Denver
Tell us more about you and/or your business
My husband and I own a full-service payroll company. We partner with local business owners to help them mitigate the risks of payroll compliance and maintain employee management at an affordable cost. With so many changes in the last year alone it is critical that business owners partner locally to ensure they are provided with the most live and up-to-date information. We manage everything and provide our customers with the hands on expertise they needs to grow and thrive!
What keeps you motivated?
My family and the chance to make and impact in my community.
What do you enjoy most about your work?

Working with our local business community, finding ways to support them and helping them be confident by providing them with the tools they need to succeed.
What is one thing you would like the Arvada Chamber community to know about you?
As a former Division I soccer player, I enjoy the challenge of hard work and the feeling and enjoyment and the reward of a collaborative effort. Team Work is Dream Work!
What are you excited about this year?
Forging new partnerships and opportunity. I love to collaborate locally in so many different ways. I'm hoping to grow some new relationships and bring a fun and exciting perspective to the way we can ALL look to work together. We are stronger when we partner locally!
Describe your ideal business power partner, someone you can rely on to help you both be successful.
We partner locally to provide our customers with an expert in every field. Whether you need Workers Comp, Retirement Solutions, Health Benefits or a CPA. We partner with your provider to ensure your accounts are in-sync and everyone is on the same page. We love to work with any of those kinds of professionals.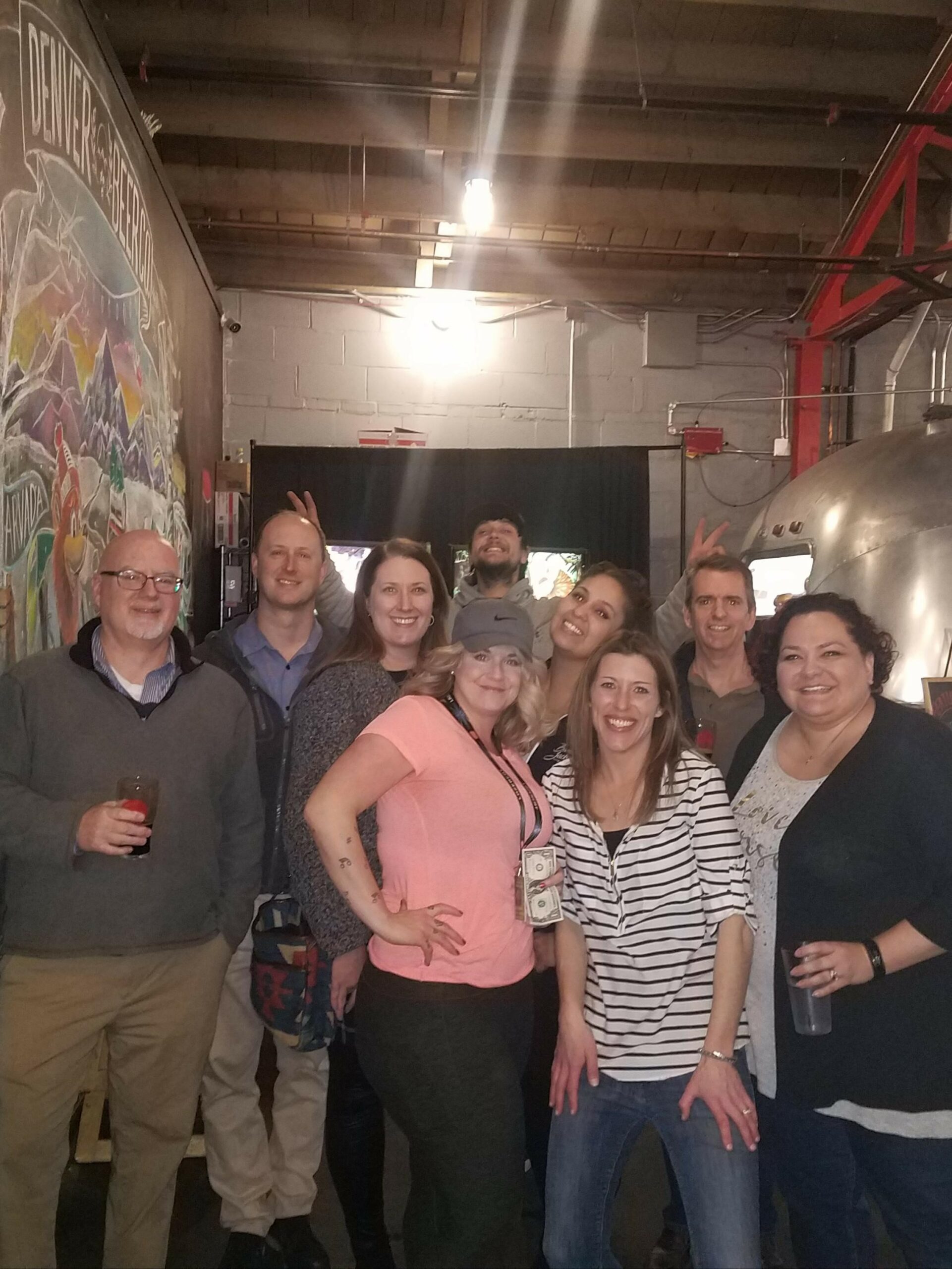 Are there any current trends or changes in your industry that would help small businesses or consumers?
Last year was a record year for compliance changes, I would highly recommend small business owners choose a local professional to partner with to help answer their questions and guide them best. We are available to answer any questions and support local business owners in this and with any federal or SBA loan questions.
What is a piece of career advice that has served you well?
"If you're not first you're last." – Ricky Bobby
What have you found valuable about being of member of Inspiring Women? What is your favorite part about being in the group?
I enjoy the camaraderie, each women brings a unique perspective, background and outlook on work, life, family, marriage, and we all strive to be champions of each others efforts however we can. We are one big team!
—–
Payroll Vault website
Payroll Vault Facebook
Mollie.Gilligan@Payrollvault.com | Call or Text 720-876-7724
---
The Arvada Chamber's Inspiring Women group is an excellent platform to connect with other like-minded women in the Chamber and support one another professionally and personally. Inspiring Women is not industry-specific and we invite women from all ages and career levels to join. Learn more here!