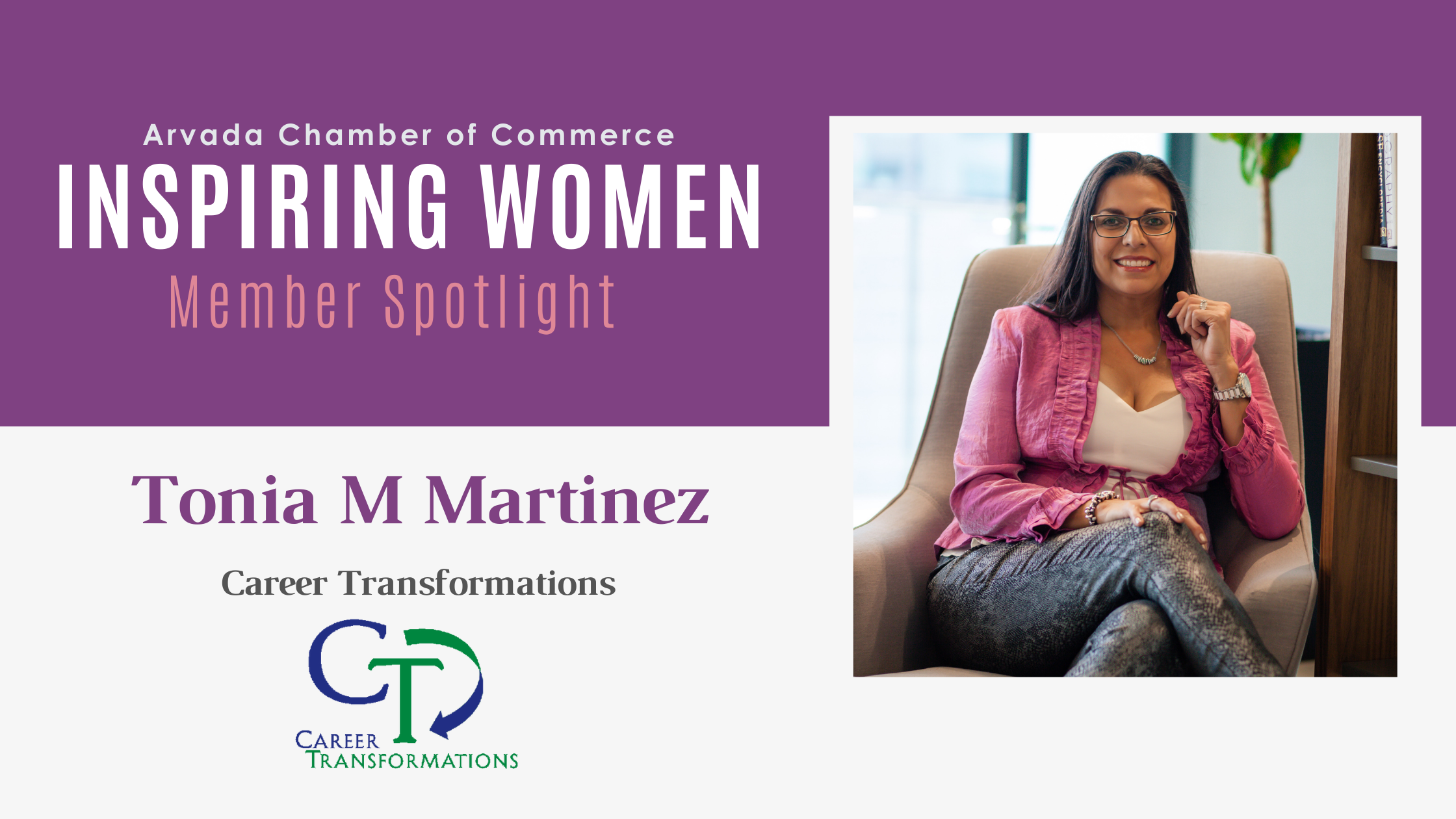 Tonia M Martinez, owner of Career Transformations
Tell us more about you and/or your business.
I am a Career Specialist that optimizes opportunities for companies and individuals on the job market. Think of me as the one who helps hire employees and offboard employees for companies that don't have time, knowledge, or the team to do so. I hire employees and give managers nearly 80% of their time back to focus on the business and their people. My team of consultants assists them with HR, benefits, financial packages, EAP Mental, and career services support to help them get a resume updated, LinkedIn updates, career coaching, and job search. This reduces your unemployment costs and risk along the way.
What keeps you motivated?
To help business owners maximize their time, help candidates on the job market find a fulfilling career, and grow Career Transformations.
What do you enjoy most about your work?
I love helping business owners gain their time back by handling their recruiting needs. I invest the necessary time to learn about my clients, the roles, the culture, and so much more so that I can find the right person for the right seat the first time around. That makes me happy! I also enjoy helping candidates on the job market find the career they aspire to be in. When you do what you enjoy and you work for people you enjoy being around and with a culture and environment that is aligned with your core values, you're much happier. Then, they show up engaged and motivated, and they'll share that with others!
What is one thing you would like the Arvada Chamber community to know about you?
I am blessed to work with such professionals at the Chamber. I love the passion and involvement with the community business owners and individuals. I'm proud to be an Arvada Chamber member and I share these comments with anyone I talk to.
What are you excited about this year?
Growing my business and adding executive recruitment and outplacement service as my main source of revenue.
Describe your ideal business power partner, someone you can rely on to help you both be successful.
HR Leaders, Owners, and Management that are hiring and laying off. They're typically the decision makers and the ones I would connect with.
What is a piece of career advice that has served you well?
My mentor once told me, if you do what you love you won't ever feel like you're working.
What have you found valuable about being a member of Inspiring Women? What is your favorite part about being in the group?
The relationships and trust built. I love spending time with these ladies and helping them build their businesses.
—–
Career Transformations| info@careertransformationsdenver.com
---
The Arvada Chamber's Inspiring Women group is an excellent platform to connect with other like-minded women in the Chamber and support one another professionally and personally. Inspiring Women is not industry-specific and we invite women from all ages and career levels to join. Learn more here!