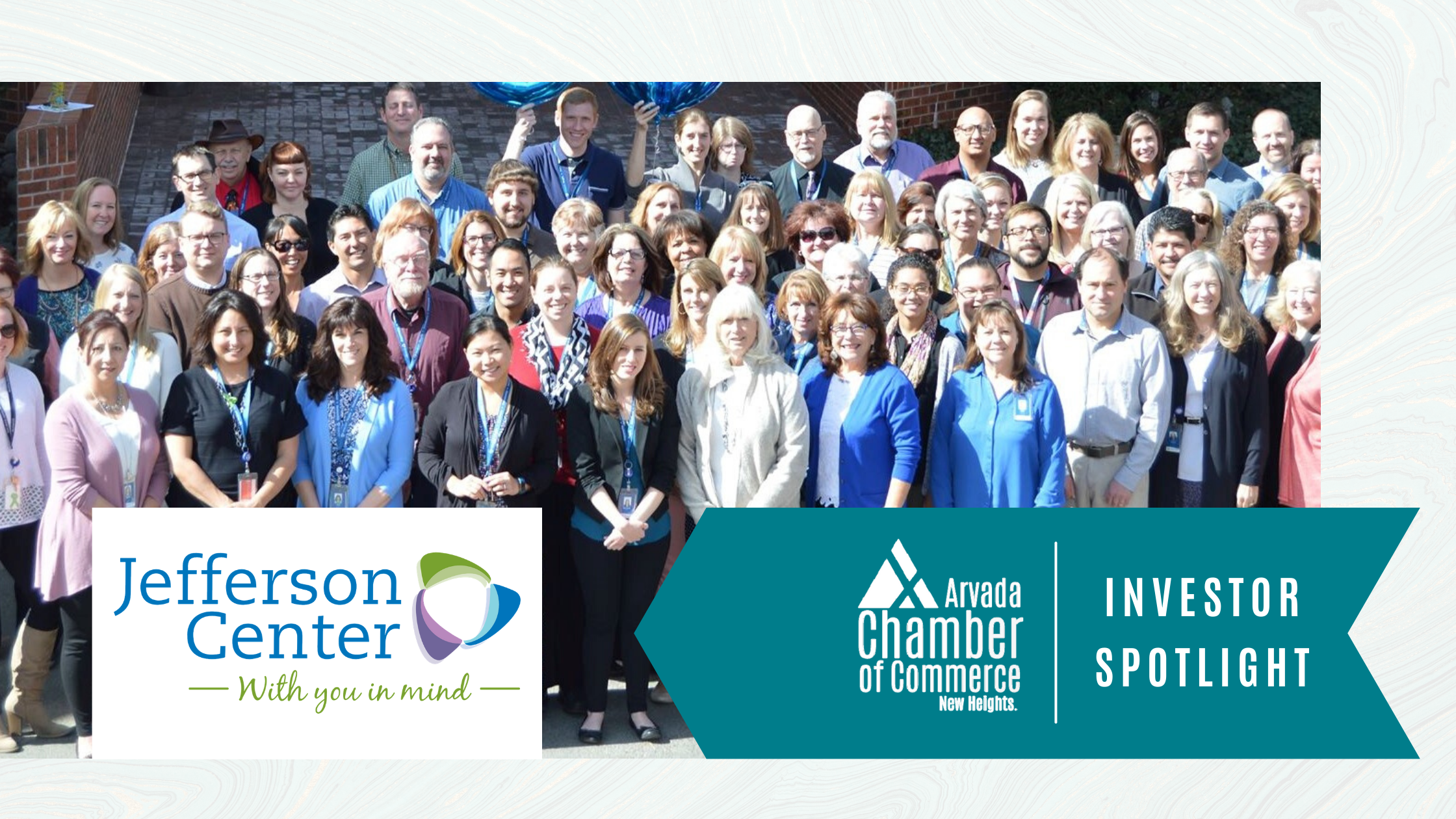 Jefferson Center is a nonprofit, community-focused mental health care, wellness, and substance use services provider. Serving the community is at the core of everything the Jefferson Center does. For over 60 years, it has offered a full range of mental health and substance use treatment and resources to support the whole health of the members of our community. The Jefferson Center's staff is dedicated to understanding the unique needs of each client and works to build on the client's natural strengths and supports.
What do you love about doing business in Arvada?
We love being able to help strengthen and heal our community by offering comprehensive mental health services that address clients from a whole-person perspective.
Please share why your business or organization supports the Arvada Chamber and its vision: Healthy businesses, thriving community.
At Jefferson Center, we offer innovative ways to access critical mental care during the pandemic and beyond with in-person and telehealth appointments. We also created a completely free webinar series designed to provide all of our community members with valuable, easily accessible mental health help from our experienced team of clinicians.
Watch all the Jefferson Center webinars here!
---
Jefferson Center
(303) 425-0300