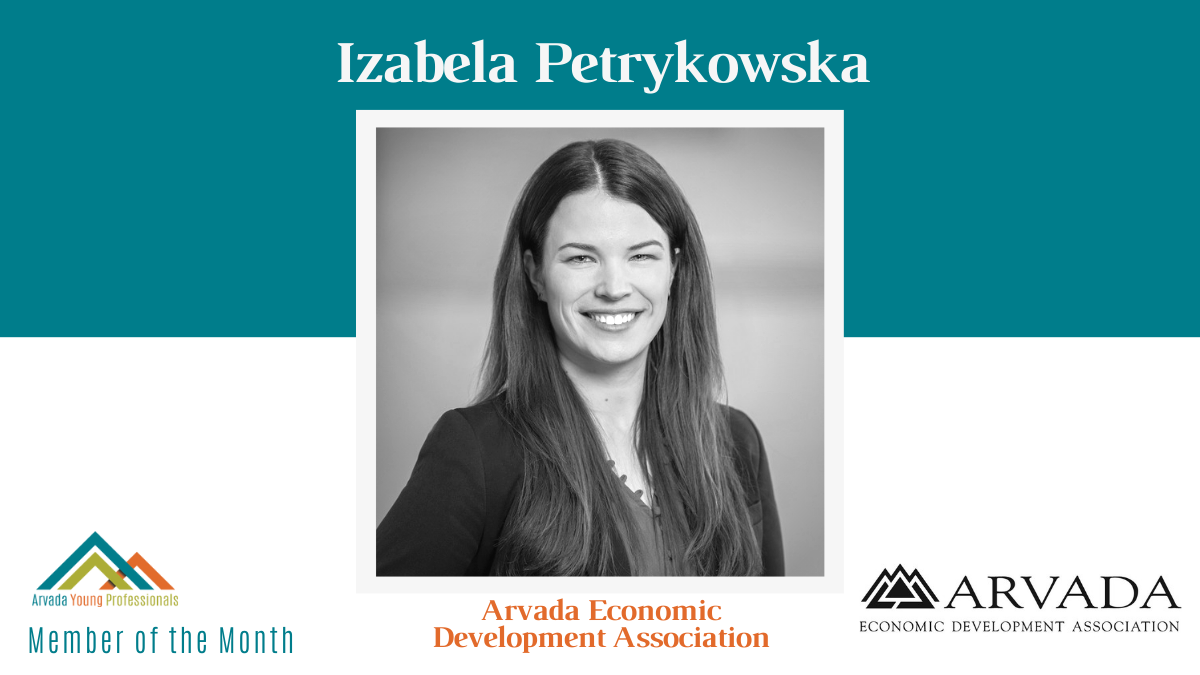 Organization name, job title and years in your industry
Arvada Economic Development Association, Economic Development Specialist, 1.5 years
What's your favorite thing about Arvada?
I love the small community feel of Arvada even though we have over 120,000 residents.
What makes you want to be involved in AYP or the Chamber?
AEDA partners closely with the Chamber on a lot of different work and it is such a great partnership. I have learned a lot from working with all the staff at the Chamber and they do a great job at creating a sense of community for our businesses here in Arvada. It is also a great way to connect with others in the community.
What do you enjoy most about your work?
Working with our local businesses and seeing them succeed is the best part of my job.
What is a piece of career advice that has served you well?
Opportunities don't happen, you create them. If you want to achieve something, then you have to work for it. My family came over here from Poland and that is always something my parents instilled in us since we were little.
Are there any volunteer leadership experiences you've had that have helped shape your career? Are there ways that you give back to the community?
I lived and worked as a volunteer for an art and technology organization for homeless children in Buenos Aires, Argentina and, although I didn't know it at the time, it really shaped my leadership skills and who I am today. I do various volunteer events throughout the community and have a passion for working with Denver's International Rescue Committee and Lutheran Family Services to provide mentorship to refugee families settling into Denver as their new home.
What else would you like fellow AYP members, Chamber members, and the community to know about you?:
I have not been in this role for a long time, but I have previous experience working as a planner, and worked in economic development in small mountain and industrial towns. I have lived in Arvada for almost 5 years but am constantly learning new things about the City and am looking forward to connecting with other AYP members!
Stay in touch!