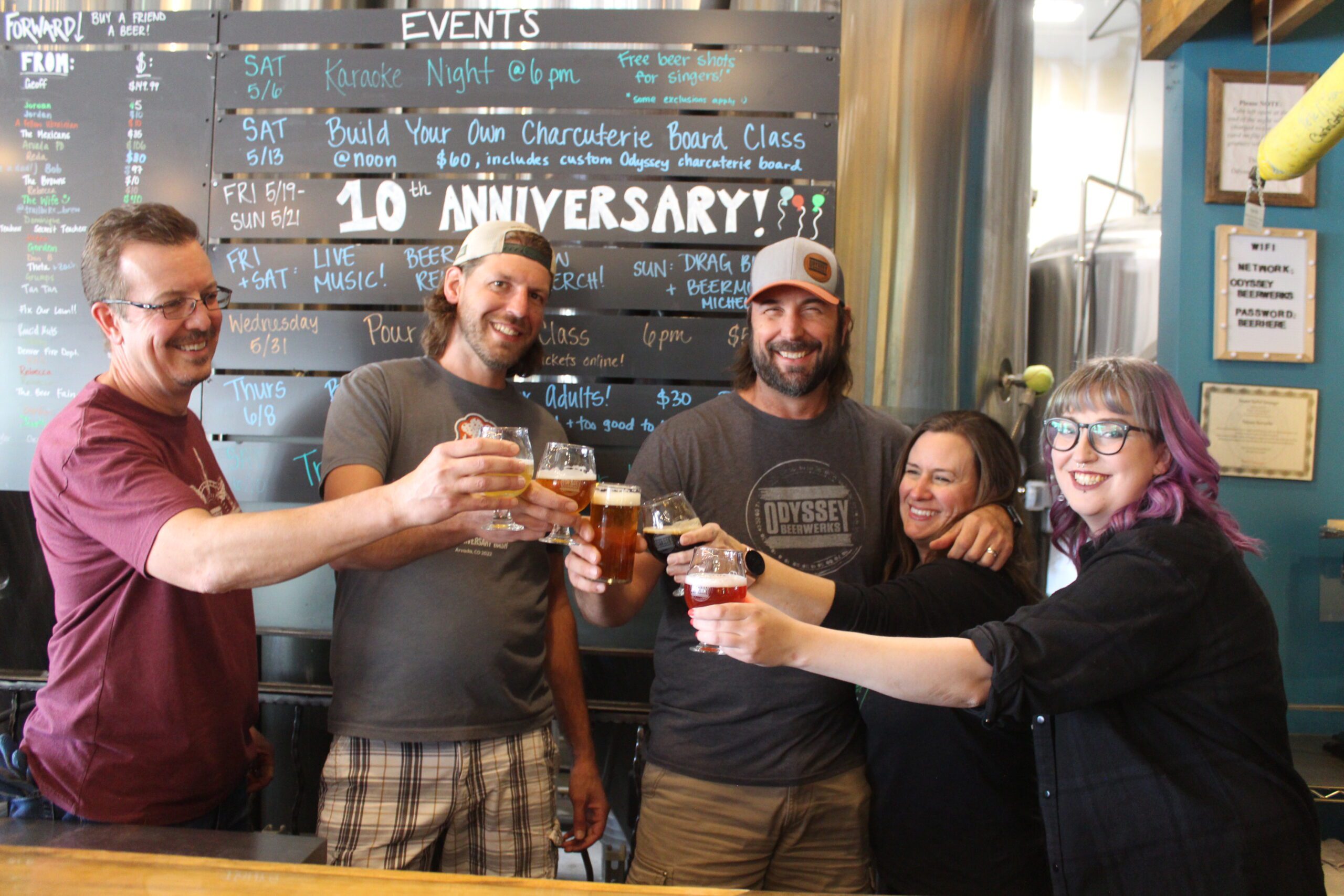 Odyssey Beerwerks opened in May 2013 and is named for a love of travel and new adventures, "and just trekking through this odyssey that we call life." Located at 5535 West 56th Ave., Odyssey is a husband-and-wife operation (Chris and Deana Hill) with a small but mighty team including brewing operations, outside sales, and taproom. The brewery celebrates its tenth anniversary on the weekend of May 19th.
Why did you choose Arvada?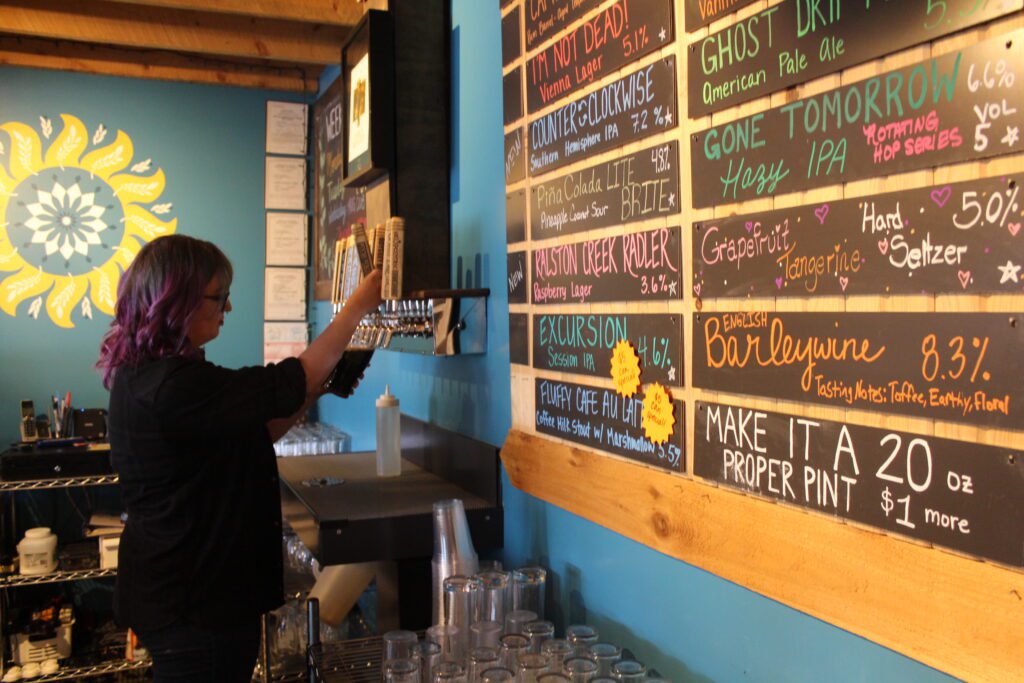 We chose Arvada as the location for the brewery in 2013 for several reasons:
a) We wanted to be somewhere along the front range, but not in Denver.
b) At the time we were looking at potential locations, Fort Collins (150,000 residents) already had 14 existing breweries, and at least four new breweries in-planning – that they knew of. Being from Fort Collins, Chris didn't want to be the 20th(ish) brewery in Fort Collins.
c) Arvada had one brewery for a population of roughly 110,000 residents (in 2013).
d) Arvada has a small-town feel but is still very close to the "big city" of Denver. Barring traffic, you can get to downtown Denver in 15-20 minutes of driving. If you take the train from the Gold Strike Station, which is only a 15-20 minute walk from the brewery, you can get to downtown Denver in 30 minutes and don't have to worry about parking!
e) Have you been to Arvada? It's pretty damn cool.
How did you get started in this industry? What do you find rewarding about this career?
Chris began homebrewing a while ago with our former business partner. He took a slight detour and worked in the corporate world for 20 years, but never lost his love for craft beer. Over dinner in 2012 with that former business partner and his wife, the four of us were trying to figure out what kind of business endeavor we could do with beer, and decided to just open a freakin' brewery. And then spent the better part of a year researching and planning, before starting buildout in January of 2013. At that same time, we (Deana and Chris) were getting married, selling a home in Texas, and buying a home in Colorado. It was an action-packed six months, and hasn't slowed down since. We bought out our business partner in 2015, and it's just been the two of us running the show since then.
The most rewarding thing about owning and operating Odyssey Beerwerks is definitely the people and all of the relationships we've built through the brewery. It is truly an extended family of brothers, sisters, misfits, and everything in between. Any time we go to a social event at a friend's home or elsewhere, we look around and realize that all of our friends here in Colorado, and most of their friends, were connections made at the brewery.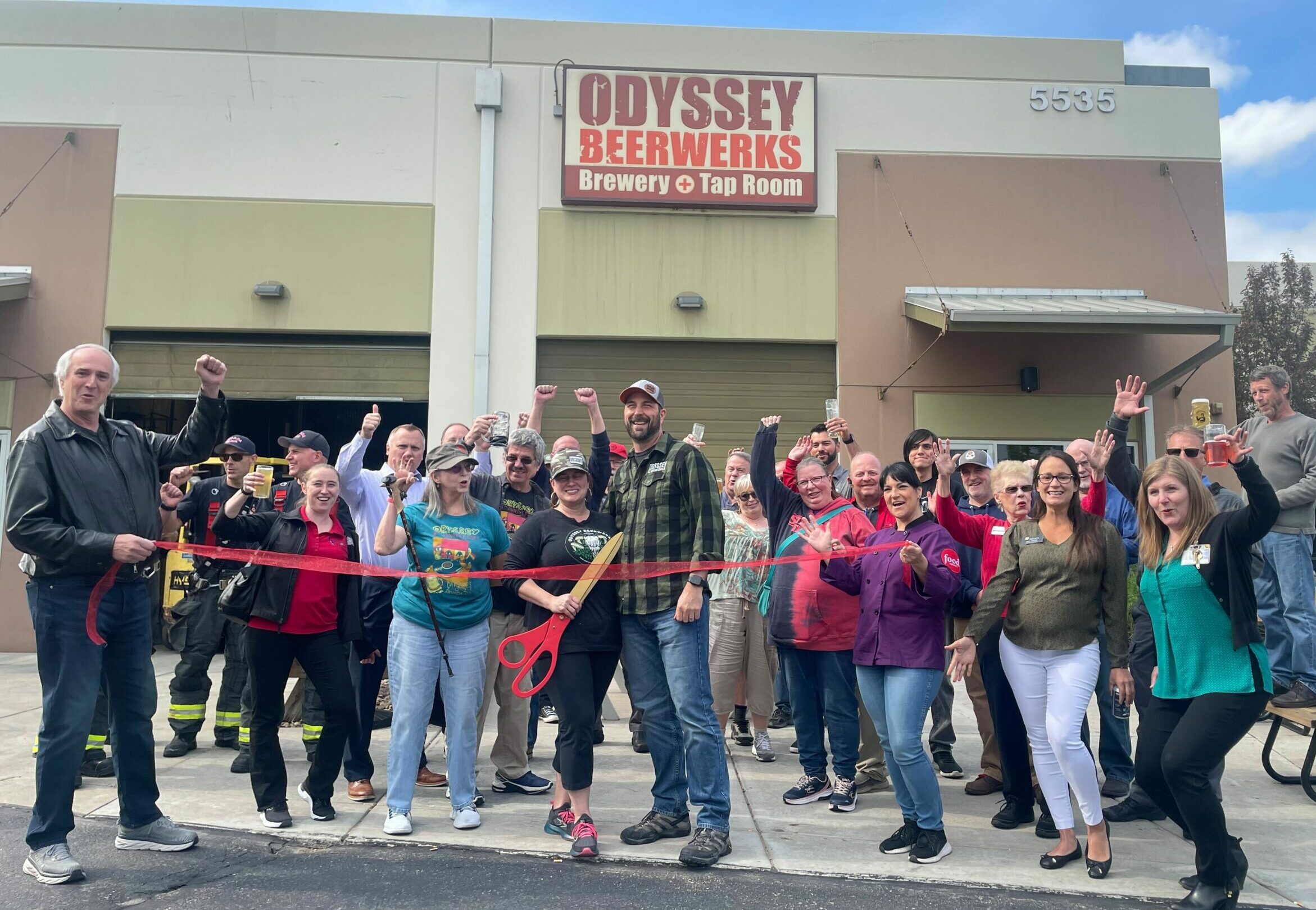 What is unique about your offerings?
We have 14-18 beers on tap at all the time; six flagship beers year-round and 8-12 rotating seasonals. We don't limit ourselves to one beer style; we have a wide variety of beer styles to offer something for everyone. Our taproom is open every day and is a place where everyone feels comfortable and everyone is welcome. You'll never be lonely at our place – there's always someone willing to share a pint with you!
Additionally, we package (can) our six flagship beers plus most of our rotating seasonals. You can find us in most liquor stores that carry a good selection of craft beer. We also sell draft beer (kegs) to restaurants and bars. Our cans and kegs are distributed throughout the Denver Metro area, Summit County, and some parts of Northern Colorado and Colorado Springs.
How big is your team?
We have seven (7) full-time employees and five (5) part-time Beertenders. In the last few months, we've added Kent as Brewery Alchemist (jack of all trades/operations for brewhouse and sales) and we've promoted Rebecca from Beertender to Taproom Manager. About a month ago, we brought Mark on as a second salesperson to help our long-time Beer Emissary, Dan, who has been with us since 2015. Our head brewer, Joe, came to us in late 2020 and has been cranking out amazing new beers as well as updating and improving our flagship line.
What are some misconceptions about your work or industry?
1: "All we do all day is sit around and drink beer." This could not be further from the truth. At most on a normal work day, we'll have an afternoon "quitter" (10 oz) as we're wrapping up for the day. Sometimes we do indulge a little more than others, but it's usually a special event or catching up with friends.
2: "Running a brewery must be super chill and fun." OK, it is fun! But it's also a lot of work, just like any small business. As owners, we are usually in by 8:30 or 9 am and spend our day working on Business Operations, including Accounting, Marketing, Planning, Logistics, etc. We usually leave around 5 or 6 pm, unless we are staying to have a beer or for an event. And then of course we do a lot of work at home, and are on call for any emergencies/problems. When you're a small business owner with a small team, the buck stops with you. It is a 24-7 type of situation.
3: "Being a Brewer means you get to just brew and drink beer all the time." Ha! Brewing is 90% cleaning and 10% brewing and paperwork. Just ask our brewer, Joe, or our Brewery Alchemist, Kent.
What have you found most valuable about being a member of the Arvada Chamber of Commerce?
The Arvada Chamber has been amazing, providing so many great resources for all aspects of our business, and much-needed support through tough times, especially COVID. Through the Chamber, we have become connected to a great community of other businesses and industries that we've partnered with or utilized as a resource/service.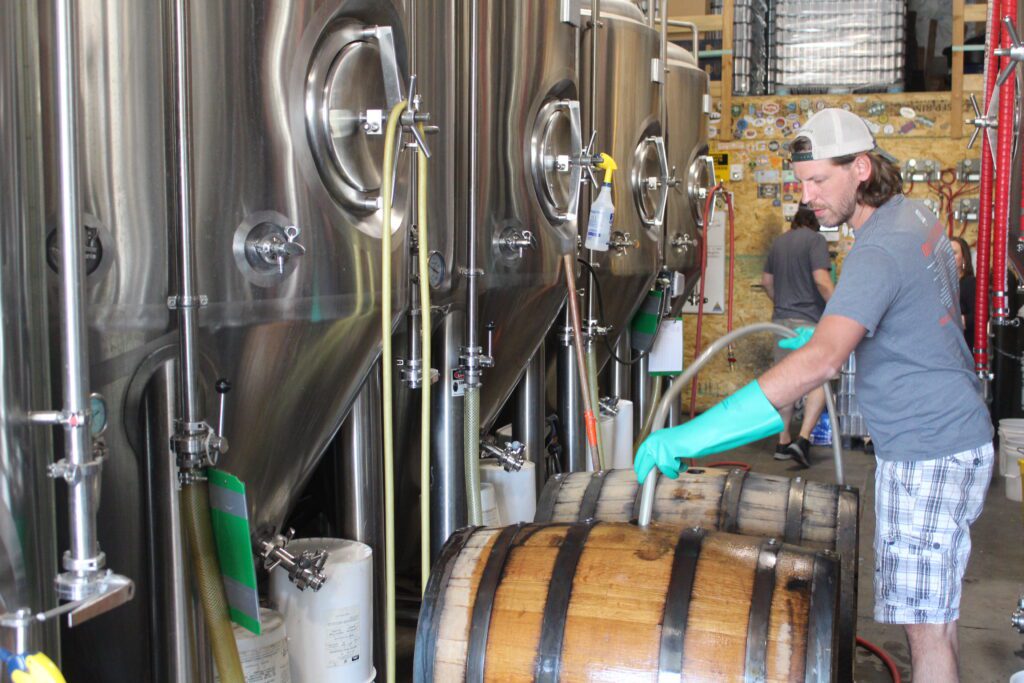 ---
5535 W 56th Ave #107, Arvada, CO 80002
Monday – Wednesday: 2–9pm
Thursday: 2-10pm
Friday & Saturday: 12–10pm
Sunday: 12–8pm