For over 30 years, Arvada Automotive Center has served the Arvada community with a team of trained and experienced technicians. We talked to owner Ken Morfit about starting a customer-focused auto shop, changes in the automotive industry and the secret to keeping great customers and staff.
How did you start Arvada Automotive Center?
I have a degree in computer science and business administration and I did about a year and a half of computer work in New Jersey. I just hated being in a cubicle and in a five-story building with tinted windows. Anytime you looked out the window it always looked like it was raining. I had a cafeteria and I'd go days and days without ever stepping outside. I just couldn't take it. So I moved out here soon after college in 1984. I really loved to ski, hike, and camp; that's not what New Jersey is known for. 
For one of my college papers, I did a report on a new industry and I found a 10-minute oil change place in Long Island. I thought it was an interesting concept, so when I came out to Colorado permanently, I took a minimum wage job at Grease Monkey. 
I then started working with a private party that owned a couple of Grease Monkeys and did franchise support to train new franchisees. A lot of these guys that bought franchises were doctors and lawyers and people who thought it was an investment. But if you make a mistake doing an oil change, you're out thousands of dollars worth of engines or transmissions or differentials. I don't think most people realize that it's rare to find a manager and a crew that really keeps your best interest at heart. It's really easy for it to not be a good environment. What I realized is the shop owners really didn't have a whole lot of experience in the business. I watched these guys making tons of money and I thought I could do a much better job. 
There was a closed down Texaco station, at the current Wal-Mart location on 70th and Sheridan. I bought it and made it a Texaco Express on April 1st, 1990. My daughter was born in May. I moved my wife from New Jersey to Colorado to open this business. About four years later, it was profitable and running, so I sold it and bought this building in 1994.
Larry Lotito owned this property before me and his family has been in Arvada forever. They had acres of celery farms in Arvada and he bought this repair shop for his son-in-law. I used to go up to his house behind the Arvada Center on the first of the month to pay the mortgage and he used to tell me stories about how he was in World War II and what Arvada was like back in the celery days. 
How has your shop evolved in the services you offer? 
Initially, we concentrated on the quick oil change business because that was my background. Then as customers came in, they needed tires and brakes and belts and tuneups. So I got a mechanic on board that slowly evolved into doing full diagnostic work. It's my understanding that a lot of shops have gotten out of it because of the expense of the equipment and finding the right mechanic who keeps going back for more education to keep up on all the new technology.
How has your industry changed in the last 30 years?
The cars used to be all gas cars with carburetors that would last 100,000 miles. Now you expect it to hit 200,000, especially with the cost of the vehicles. What happened in the last 30 years is that you don't have as much engine work or transmissions or starters. I mean I used to do a couple of starters a month, but now I do a couple a year. I think the manufacturers have done a better job on the things that used to break all the time and now I'm doing more of the computer-related repairs. The maintenance stuff is starting to die down a little bit.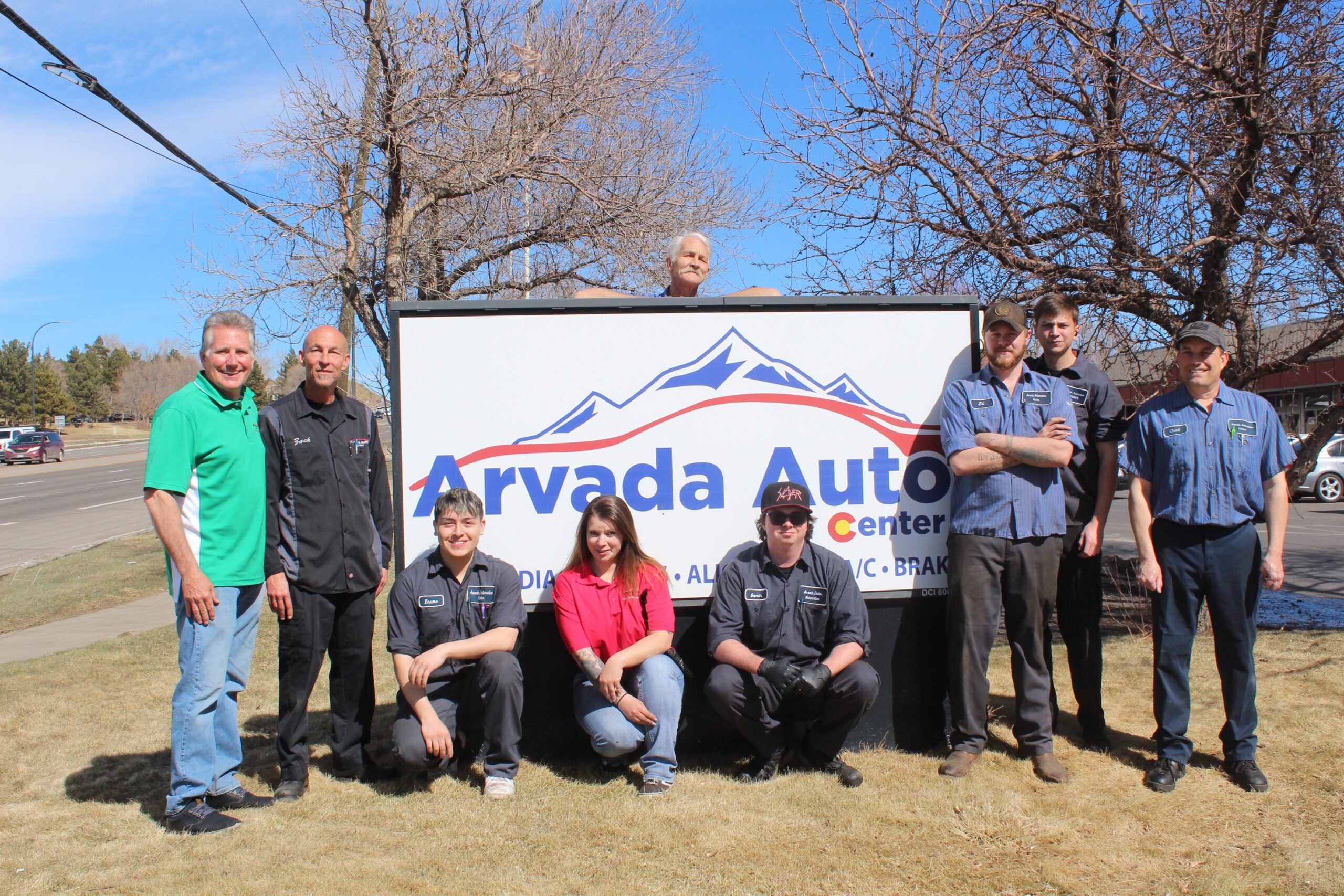 You mentioned when you started this whole journey to get out of the cold, dark office and into a business where you're interacting with people. Did you in fact find that to be a rewarding experience and what have you learned about customer service? 
You know, it's been really rewarding. It gives you a good feeling when somebody brings her car in with a problem and you can get the thing fixed the same day and when they pick it up, they're all smiles. 
Something I've learned over 30 years is you are better off keeping good employees and treating them right and paying them right and keeping them around as long as you can. The same thing goes with customers. There are some customers – very, very few that you just don't want – and I'm sure that is true in the restaurant business and any kind of service. Just some customers that want to do their own repairs, they don't think your service is valuable and you know they're not your customers. So concentrate on keeping the ones that are your customers because it's a lot less investment to keep the ones you have than to go out and steal somebody else's customer that they're probably happy to get rid of anyway. 
They are also your biggest advocates too.
Yes. You know, doing this for 30 years now, I had customers that were 30 years old and now they're 60 years old and their kids are 30 years old and we're fixing their car. I have a customer whose kid is a track star at Ralston Valley and she's always showing me pictures of him and I'm like "That's the kid that you had the car seat for just last year!" 
Do you have any standout customer stories?
One time this woman said her car was running terribly and asked me to take a look. She pulled the car around and walked into the office. I opened the hood and I saw her spark plug wire just laying out so I popped it back on and I closed the hood. I asked her to follow me from the office and I said "Let me try something." I put my hands on the hood and said "Engine be healed! Heal this engine!" She looked at me like I was insane. 
She started it up and I said to drive through the parking lot and come back. She goes around the block and she slows down and opens up the window and says "You guys are miracle workers! It's working! Thanks, bye!" and she just left. I have no idea to this day what she thought I did.
---
Arvada Automotive Center
6812 Wadsworth Blvd., Arvada CO 80003
(303) 424-8977