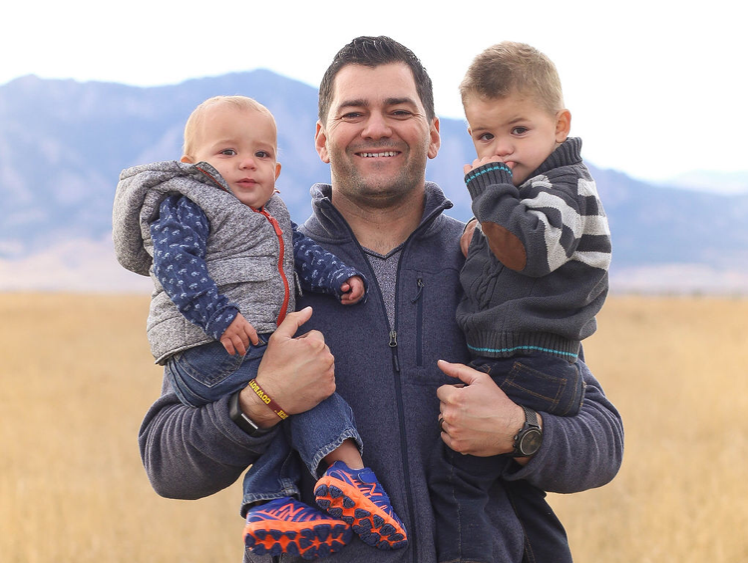 Michael Juergens grew up in Arvada and his calling to give back to this community is more than a passing feeling. "I 100% believe in it," he says. Juergens is an employee benefits consultant for CIA Leavitt Group, a full-service insurance agency. He says the firm is forward-thinking on solutions that benefit everyone and he has taken the same approach as an advocate for helping Arvadans become more informed and empowered when it comes to their healthcare.
What started your passion for healthcare literacy?
September 21st, 2017, my youngest son Chase was born with a Congenital Diaphragmatic Hernia (CDH). He had a small hole in his diaphragm that allowed for his intestines and stomach and spleen to all move into his chest cavity. It decompressed his left lung, pushed his heart to the right side of his chest, and caused him to have pulmonary hypertension. The hospital we were at did not have the capacity to handle a child with that kind of condition. 
On day one, my son got to ride in an ambulance and fly in a helicopter as he was transferred from Lutheran to Children's Hospital Colorado. It's one of the top five hospitals in the nation for dealing with that condition. They originally told him it'd be eight weeks in the NICU; he was only there for 18.5 days. Everyone said the surgery went better than textbook. It was a phenomenal outcome. 
Now the bills start rolling in. This is where my passion comes from to really empower consumers to be engaged and be a self-advocate and take ownership of your healthcare. When we got all these bills from the provider, they claimed that because of the birthday rule, my wife's plan should have been primary for the first 30 days of our son being born. This took seven months to figure out. Then, almost a year to the day my son was born, we get the NICU bill for $220,363. 
What did you learn through that experience?
It really opened my eyes to finding value. When you look at the healthcare industry, it's a $3.5 trillion industry. We've got to figure out something. Because of my own personal experience, I know this is a problem and I can genuinely help people. I thought: I'm going to approach my community, in Arvada, and really start addressing how to save money on healthcare, how to become a more engaged consumer, and how to ask the right questions. 
I literally eat, breathe and sleep this stuff because it's constantly changing and top of mind for everyone. If we purchase healthcare like we purchase everything else in this country we wouldn't be where we're at today. I truly love what I do and every conversation I have, everyone has a story of how it's impacting them or a family member.
What's the biggest mistake healthcare consumers make?
Consumers not taking ownership of their healthcare. It's a lack or fear of asking questions. 'Why' questions immediately puts someone on the defensive, so I advocate asking 'what' and 'how' questions, like "What alternatives are there?" And repeat back to the doctor, "Just so I understand, this is what you told me?" The cool thing is that health literacy is growing. We can take ownership of our healthcare by asking better questions, shopping around, and demanding transparency, on quality and price.
How are you involved with the Chamber on healthcare literacy and access?
The Healthcare KAPS Council came out of members telling the Chamber that the cost of healthcare is really impacting business. The Chamber's role, for sole proprietors, is interesting because small businesses are hamstrung when it comes to this industry since they don't have economies of scale. They don't have buying power. So some individuals go out in the open market and pay maybe $5,000 a year on a single plan. That's a lot of money each month. For a family plan, that's $10,000+ a year. Most people can't afford that.
The number one reason people file for bankruptcy in this country is because of medical expenses that they cannot afford. The Chamber is committed to helping find solutions for Arvada Businesses to lower those healthcare costs.

---
Michael Juergens – CIA Leavitt Group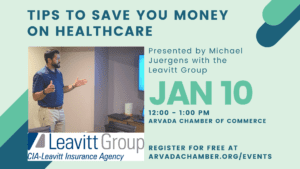 Join Michael for the free seminar "Tips to Save you Money on Healthcare." January 10, 2020 at noon at the Arvada Chamber of Commerce. Register for free here.