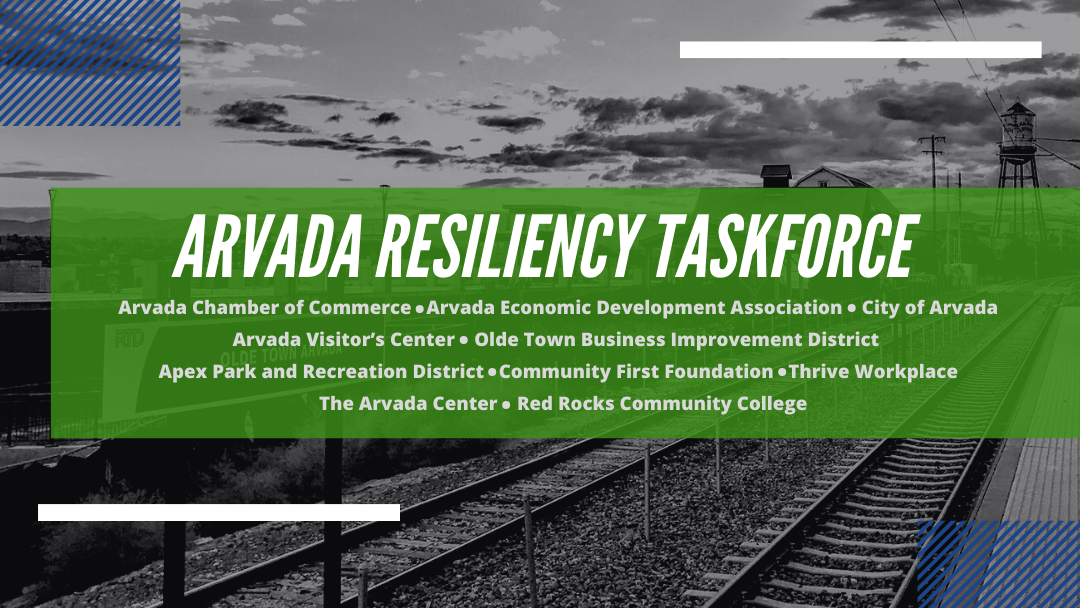 The Arvada business and non-profit community is in shock today as we grieve for our neighbors in the Boulder community. Our hearts are with the victims, families, first responders and all those impacted by this event.
The
Arvada Resiliency Taskforce
is committed to responding to immediate challenges to our business community and offering the right support. Please find a list of resources below and reach out to discuss your individual needs and how we can best support you in this difficult time.
Giving Back
The Colorado Healing Fund


Collects donations to support victims of mass tragedy. Donations will support the needs of victims, families and the community affected by the Boulder tragedy.
Mental Health Resources
For immediate help, call the Jefferson Center at 303-425-0300 or call the Colorado Crisis line at 844-493-8255.
Workplace Safety
David Snelling, Public Information Officer at the Arvada Police Department, advises businesses to adopt a crisis plan and stay alert. Great customer service and addressing everyone who comes into your place of business can be the best crime prevention.