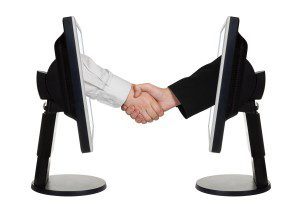 A couple of weeks ago a headline in a Google Alert caught my attention. It was from a major American corporation touting the advantages of using Virtual Assistants. I got very excited as I began to read the article which assured its readers that money and time could be saved by using a VA. But, when I got further into the post, it said that smart American companies could hire a VA for as little as $3.36/hour. What?!! I stopped reading at that point…very disappointed and, I have to admit, a little angry.
Do NOT let this discourage you! Remember that the old adage "You Get What You Pay For" is true. You are an entrepreneur and a business professional and you must charge what you're worth – you owe it to yourself, and to the VA industry. What that aforementioned corporation might save in dollars, they will lose in so many other ways. Perhaps the biggest trade-off will be the VA's command of language (though they may "speak"-for example-English, these low-rent VA's generally are not from English-speaking countries and, even in the best case scenarios, are difficult to communicate with – both in written and verbal forms). If executives want timely, professional products that are satisfying to clients and appealing to the populace, they will not get them for $3.36/hour…unless they spend their own time and resources proofing and editing for dissemination to their clients and/or the public – so much for the $3.36).
So, what are YOU worth? Develop a clear idea of what you're selling and, then, research nationally and in your area to see what other VA's offering those services charge. Next, find out what people performing those services for businesses are being paid. It's important to have an idea of what the national wage/salary picture is and just as important to know what people are making where you live.
Now comes the important part. Factor into your results those expenses that are not a part of the hourly wage or monthly salary figure quoted:
• Office Space/Furniture & Equipment/Supplies – YOU provide these (with the exception of certain supplies very specific to your clients' needs)
• Payroll Taxes/Insurance (things like Social Security, Medicare, Workers Comp, Health Insurance)
– YOUR responsibilities
• Vacation/Sick Leave/Overtime – YOU don't get paid when you're sick or on vacation (or for any hours you're not working in your business for that matter). YOUR flexibility allows you to work on evenings or weekends on occasion, but your client won't be paying you "overtime wages" for those times.
• Training – YOU know what you're doing. Except for some basic, introductory information about your clients' basic needs, structure, and culture, you won't require training. (And, if the client does need to train you, that training should be at either a reduced charge or no charge to the client.)
• Litigation (and this is a big one!) – YOUR contract (and you always have a contract) states that if, for any reason, the client is not satisfied with you or you're not satisfied with the client, the business relationship can be simply dissolved (with reasonable notice). The corporation I used to work for spent thousands (often tens of thousands) of dollars annually on legal fees resulting from employee issues. It's worth noting that these cost savings make great selling points for your marketing plan!
Now, ask yourself the following questions:
• What do I need to make? (Include your business expenses and any moneys you need to contribute to the family budget).
• How much do I want to work?
• How much am I able to work?
Sound like a lot of time and effort? Well, it is – but, believe me, it's time well spent! After doing the above research and answering the above questions, you can arrive at a rate that produces a workable income for your needs, fits in with your work schedule and, most importantly, acknowledges your value!
Now you're on your way to becoming a valuable asset to yourself, your community, and the Virtual Assistance Industry.