Growing old is something that will happen to all of us. And with that also comes finding a life insurance policy on a site like https://discountlifecover.co.uk/, saving up for retirement, and making sure you're ready to stop working and enjoy the end of your life. If you ask people, many of them will tell you that they are not afraid of dying so much as they may be afraid of outliving your resources. No one looks forward to the time when you can no longer care for yourself. When that time comes, your ability to live as good a life as physically possible will depend on what preparations you make today. From having the best life insurance Canada to exercising regularly, eating right, staying mentally fit and being financially prepared, there's a lot that needs to be considered to live a comfortable life.
Long-term care can be expensive and costs can quickly impact a person's financial security. People are living longer, which increases the odds of developing a chronic illness that could require on-going care. If the day comes that you are unable to do basic things, such as dressing yourself, getting in and out of bed, eating a meal or going to the bathroom alone, you will need to be prepared for the costs of paying professional caregivers for the help you need.
As health care costs escalate, an increasing number of people are protecting themselves by planning for long-term care. Though Medicare covers skilled care for acute conditions such as heart attacks and broken bones, in general, it does not cover the custodial care required for chronic medical conditions.
When making your plans for a secure retirement, you should follow all of the usual money management advice, which is available at Teachmepersonalfinance.com if you're unsure, but it's also important to consider long-term care needs as a way of helping to protect your assets so they aren't exhausted by possible extended-care costs. By planning ahead, you can help maintain your independence and help ensure you have financial security to live your life your way.
Having enough money to fund any future healthcare bills will be important to your quality of life, but it is also equally as important to make sure that you have enough money available to you during your retirement. You may have already set up a standard IRA that you have invested money into, but have you ever thought about starting a precious metals IRA which will allow you to purchase gold coins for example, (you can learn more here at https://finance.yahoo.com/news/lear-capital-everything-know-191500670.html). The money that you make from this type of investment is yours to keep, and won't be affected by any outside factors such as inflation and can also help to grow your wealth. The money that you save from investments like this can go a long way in supporting the rest of your life.
There are quite a few factors to consider when planning for long-term care. For this reason, it's important to work with a financial professional who understands your needs, and who can design a plan that will meet those needs at a cost you can afford. Specifically, look for a financial professional who is supported by a well-established company with a solid history of strength and stability. A company that is well-positioned to deliver long-term value and will be there when you need it most.
The right long-term care plan can provide you with options on how you receive the care you need and where. It gives you choices about how your final years are lived and where. And maybe, with such a plan can help reduce the fear of outliving your resources.
# # #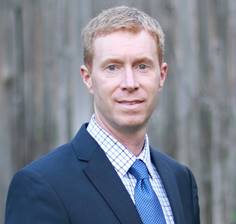 Article prepared by Northwestern Mutual with the cooperation of Andrew Ekberg. Andrew Ekberg is a Financial Advisor with Northwestern Mutual based in Lakewood, CO. Andrew Ekberg is a licensed insurance agent. Northwestern Mutual is the marketing name for The Northwestern Mutual Life Insurance Company (NM), Milwaukee, WI, and its subsidiaries. To contact Andrew Ekberg, please call (303) 819-7269 or email at andrew.ekberg@nm.com.