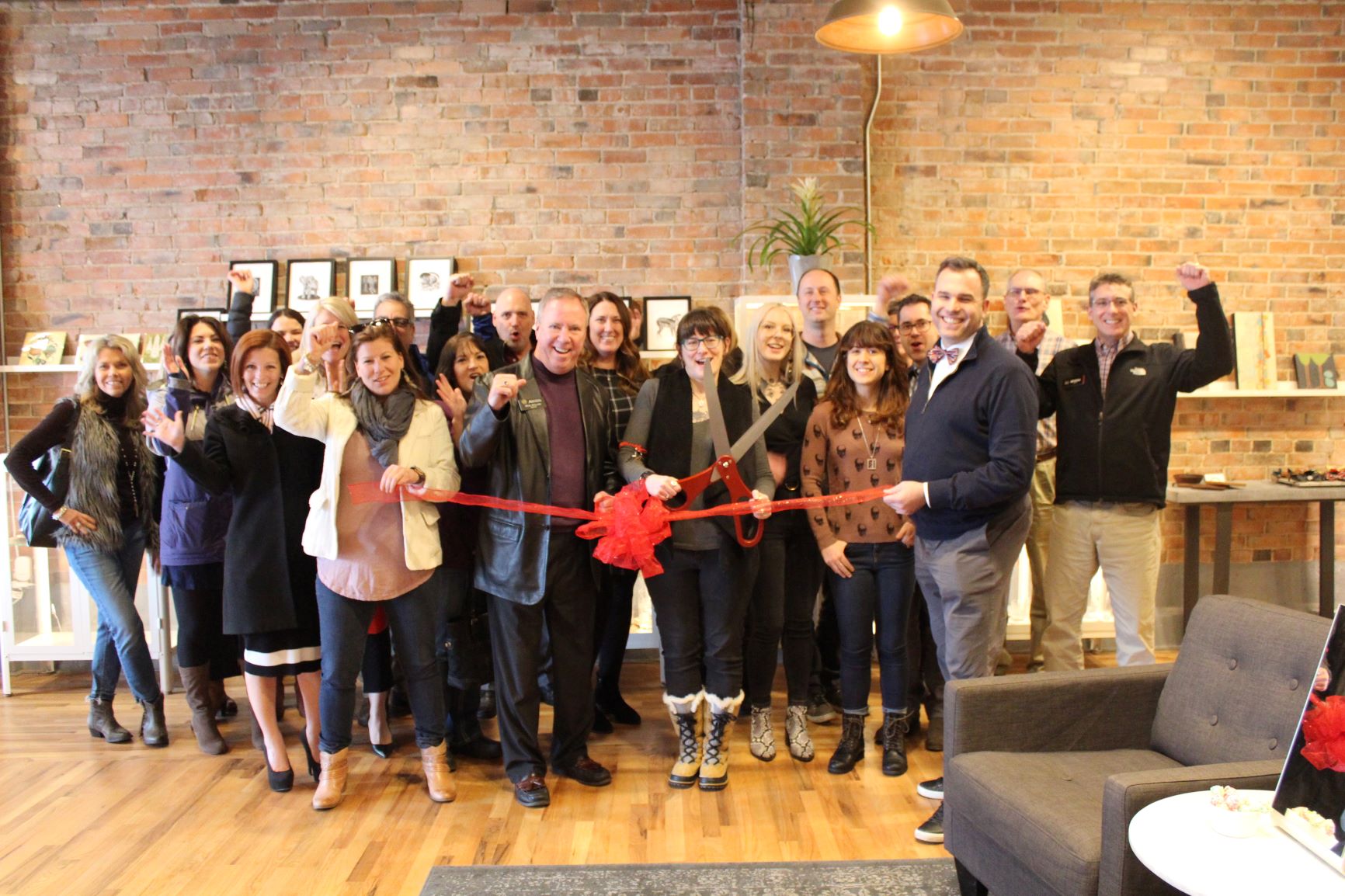 On Monday, February 10, the community helped celebrate the grand opening of the new location of Balefire Goods at 7513 Grandview Ave in Olde Town Arvada.
Balefire Goods is an award-winning gallery that highlights jewelry as a wearable art form. They bring together artisan jewelry from across the globe and create custom jewelry, in addition to offering metalsmithing and art classes. This gallery also showcases other art forms, such as painting, ceramics, and local art.
One block away from its previous location, the new space allows Balefire to expand the studio space (increasing the custom and repair work done on site), have a dedicated classroom (more advanced and in depth classes), as well as increasing its collection of art and modern craft items. The gallery will host an official grand opening party on Thursday, February 13 from 5:00 – 9:00 pm.
Balefire Goods
7513 Grandview Ave
Arvada, CO 80002
View more photos from the ribbon cutting
here
.