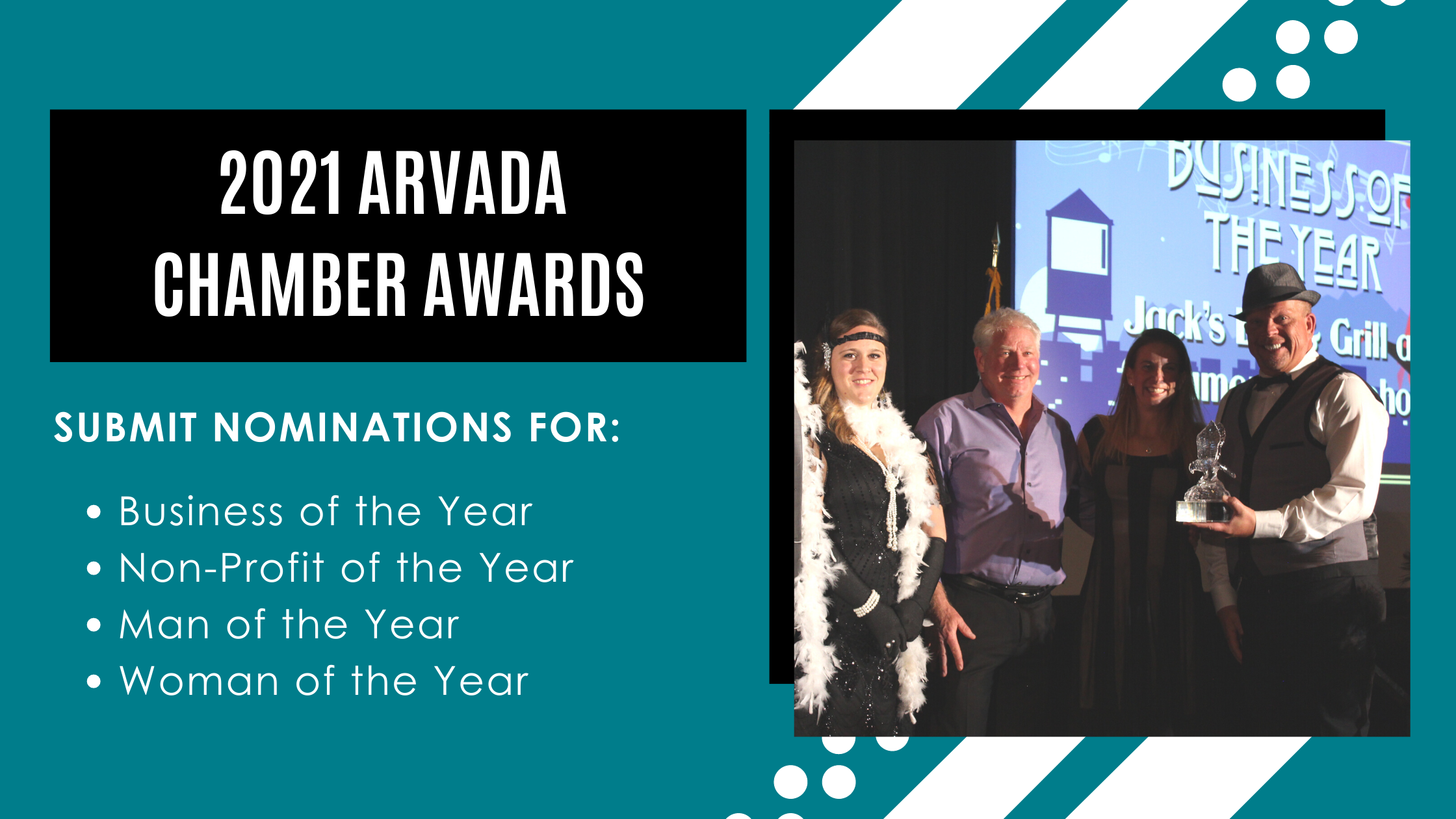 The Arvada Chamber of Commerce is pleased to announce that we are now accepting nominations for a variety of local awards that recognize businesses and community members for their 2020 efforts to make Arvada an incredible place to live, work, play and learn. The winners will be recognized at the Arvada Chamber of Commerce Annual Dinner or the Annual Awards Luncheon based on the award they are receiving.
The Arvada Chamber of Commerce Annual Dinner – June 25, 2021
The Business of the Year award recognizes a business that has established a reputation for providing a superior level of customer service while using ingenuity and innovation to overcome challenges. Not only does this business excel internally, but it continues to support the community by participating in local activities and partnering with non-profit organizations. Nominations are due May 15, 2021.
The Non-Profit of the Year is recognized for exceptional support of Arvada and its citizens through impactful2021 programs, services and overall involvement within the community. Nominees will also be evaluated on local partnerships and collaboration.  Nominations are due May 15, 2021.
* * * * *
The Arvada Chamber of Commerce Awards Luncheon – October 6, 2021
The Man and Woman of the Year Awards are a long-standing tradition in Arvada recognizing outstanding men and women in the community for their involvement, generosity and overall impact on Arvada. Nominations for this award are reviewed by a selection committee made up of previous winners. Nominations are due June 30, 2021.
Nominate HERE
---