We all encounter grey winter days that negatively affect our mood, making us want to stay under the warmth of a blanket. Consecutive days of staying indoors however can cause anxiety, change our appetite, or make us even more tired.
A sure way to beat the hibernation blues is to get outside to reconnect and engage with the community. Here are five things you can do this winter that are healthy and fun:
Take a walk in a park
Arvada has over 90 parks and promises to have a park within a 10-minute walk of every citizen. Getting some natural light and breathing in the fresh air improves cognition of complex working memory span tasks for example.
Volunteer in the community
A quick search of volunteer opportunities on VolunteerMatch in January showed that there are over 900 positions to be filled in Arvada. By volunteering your time, you are "less likely to suffer from ill health later in life" according to the Office of Research and Policy Development, Corporation for National and Community Service.
Learn something new
Whether it's learning a new language, a skill like fixing your car, or exploring the culture in our backyard, the Jefferson County Library has 11 locations to utilize. By participating in lifelong learning, we can delay symptoms of Alzheimer's, be happier and become richer financially and personally as was recently reported by the Harvard Business Review.
Get creative through art
How can one "decrease anxiety, stress, and mood disturbances?" A 2010 article from a journal of the American Public Health Association recommends creative engagement in the form of writing, dancing, drawing, acting, or through music. The Arvada Center offers 600 courses a year and the Apex Park and Recreation District also provides events and activities catering to the creative soul.
And remember, should you be feeling anxious, depressed or just generally a bit low for long periods of time, there are things you can do to counteract those emotions. Just because you are more likely to experience them at this time of year doesn't mean you have to just accept them and live with it. Different things work for different people, but you might want to do some research into the beste CBD olie and give that a try. You might be lacking in Vitamin D, as so many of us do through the year but particularly in winter, so you could try some supplments. You might also want to speak to a trained professional. But hopefully, the advice above should be enough for you to beat the hibernation blues.
All of the above offered at WinterFest
One way to tackle all of the above is to visit WinterFest on February 23, 11: 00 AM – 4:00 PM in McIlvoy Park. This outdoor multi-cultural celebration will have live performances, demonstrations, winter-themed attractions, and a beer garden. Organized by the Arvada Festivals Commission, WinterFest highlights the diverse arts, culture and entertainment in Arvada ranging from drumming performances and demonstrations, cultural story-time, and a few country-specific food samples. Come take a walk in the park, volunteer and learn about cultures and arts at the free family-friendly festival. To volunteer or to discover what is in the program, visit https://arvadafestivals.com/winterfest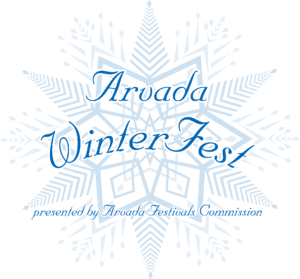 ---
The Arvada Festivals Commission was established by the Arvada City Council in 2000 with a membership of fifteen community volunteers. The mission of the Arvada Festivals Commission is to create, plan, coordinate and present events that celebrate Arvada as a community. Festivals Commission events are diverse, family-oriented and multi-generational. Many of these events are partnerships with community-based, non-profit organizations and leverage the Commission's efforts to produce community events. Learn more at ArvadaFestivals.com.