The People Behind the Scenes
The Chamber Team
Healthy businesses, thriving community. This statement is at the core of the work we do as the Arvada Chamber of Commerce. With a diverse business community of nearly 600 members in our corner, we work diligently to serve our local businesses and develop strategies that help our community be one of the best in the state. Meet the team that is stiving to reach new heights and help our community.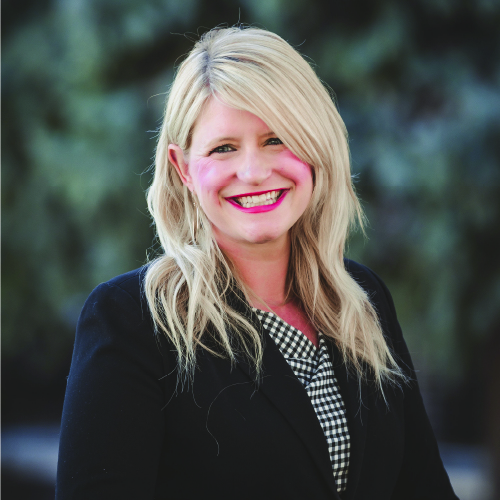 Kami Welch
President and CEO
More About Kami
How would you describe your role at the Arvada Chamber?
Every day is different! As the President & CEO of the Arvada Chamber of Commerce, I work hard to understand trends and issues that impact our business community's ability to thrive including workforce barriers, healthcare costs, legislative policy changes, and more. By convening key stakeholders, business leaders, and policymakers I help to ensure that we have healthy businesses and a thriving community! PLUS, I get the opportunity to help the amazing Chamber team shine!

What do you love about your job?
Where to begin? First and foremost, the people! Arvada truly has the most caring and generous business and community leaders who give of their time, treasure, and talent. I love that our organization has committed to innovation, pushing boundaries, and leading by example. Every day I feel challenged and motivated to make our community the best it can be!

What do you love about Arvada?
Arvada is a shining example of collaboration. The partnerships and strategies that exist within our community are what set us apart. BONUS: We have some of the best restaurants in all of Colorado!

Your dog's name:
Rogue. Yes, his name matches his personality!

A fun fact:
I love entertaining and hosting! Guests can expect a fabulous charcuterie board every time! 🙂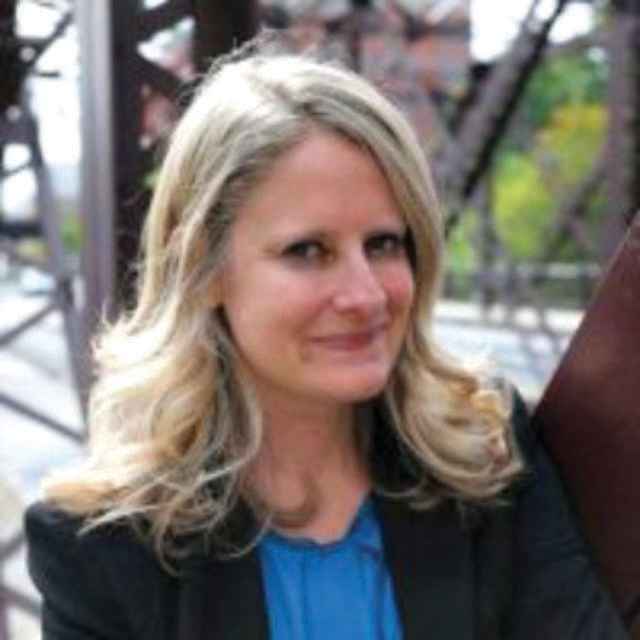 Marsha Barancik
Senior Vice President of Strategic Impact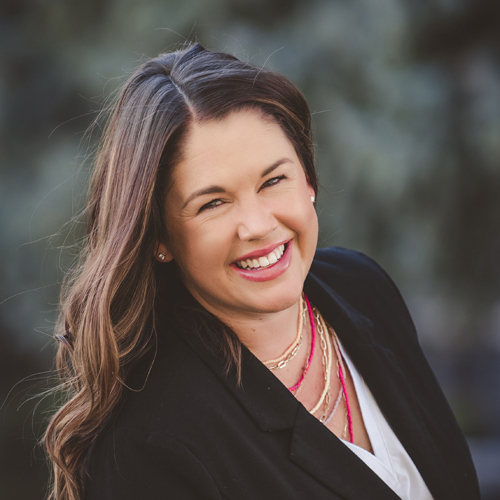 Samantha Geerdes
VP of Member Services & Events
More About Samantha
How would you describe your role at the Arvada Chamber?
I plan and execute all the Chamber events from small networking events to our large annual celebrations. I also manage our Leadership Programs- Leadership and Business Bootcamp. My team describes me as the "getter of sh*t done"!

What do you love about your job?
I love connecting with our businesses and getting to know all the amazing people and places that make Arvada such an awesome place to live, work and play.

What do you love about Arvada?
I love its small town feel- I can't go anywhere in town without running into someone I've met through the Chamber. It also has the perfect mix of fun things to do like restaurants and breweries as well as beautiful lakes and open spaces.

Your dog's name:
My dog's name is Waffles, a goofy name for a goofy dog. He's an 11-year-old shepherd mix.

A fun fact:
I'm a Colorado native but Arvada is the 8th city I've lived in Colorado.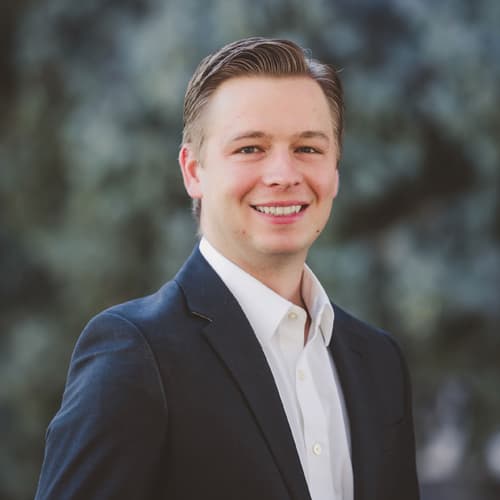 Ryan Hecht
Marketing Director
More About Ryan
How would you describe your role at the Arvada Chamber?
My job is to plan and execute all Arvada Chamber communication, including website, email, social, print, and event marketing. I also have the privilege of helping members and the Arvada community better tell its story. 

What do you love about your job?
I love that I get to regularly meet new people, solve new challenges, and collaborate on new projects.

What do you love about Arvada?
I am originally from Hillsborough, North Carolina, a rural town bordering Durham and Chapel Hill. Arvada reminds me a lot of home, with slightly bigger dreams and much better beer. I'm a newbie but I'm very proud to live here.

Your dog's name:
My little terrier mix is named Raisin and he has a terrific sense of humor.

A fun fact:
Live music is my favorite thing. I have seen concerts in 12 states and five countries.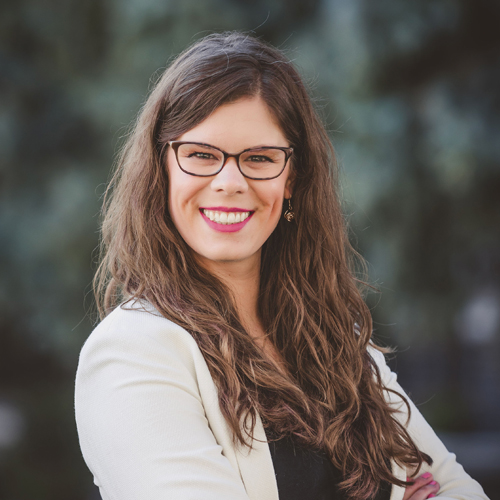 Molly Kust
Director of Operations
More About Molly
How would you describe your role at the Arvada Chamber?
My title may say Operations Director – I am a Member Maven and Process Princess to my core! I connect members to chamber initiatives, local solutions, and member benefits that help their business further engage with the chamber and Arvada community at large. I work to continuously improve the Chamber Member Experience process both for our valuable members and our rockstar staff.
What do you love about your job?
I have the opportunity to innovate, solve problems and make a difference every single day. I get to be ME!
What do you love about Arvada?
It is so common to run into someone I know when traveling around town – it really makes Arvada feel like a small town! I am inspired by how proud folks are to work, live and play here, like I am. Plus have you seen these gorgeous panoramic views just about anywhere in Arvada?? I do not take those sights for granted.
Your dog's name:
Clover – she's a "falk dalmatian" pointer terrier mix with huge black eye patches and a dipped docked tail. She's our four-leaf Clover – we got lucky finding each other.
A fun fact:
In April 2017, I took a sabbatical with my husband for 3 months and road tripped to 19 states, 30 national parks, over 13,000 miles. Through the experience, we found our home in Colorado later that year. (My favorite park is a lot of different answers, it depends!)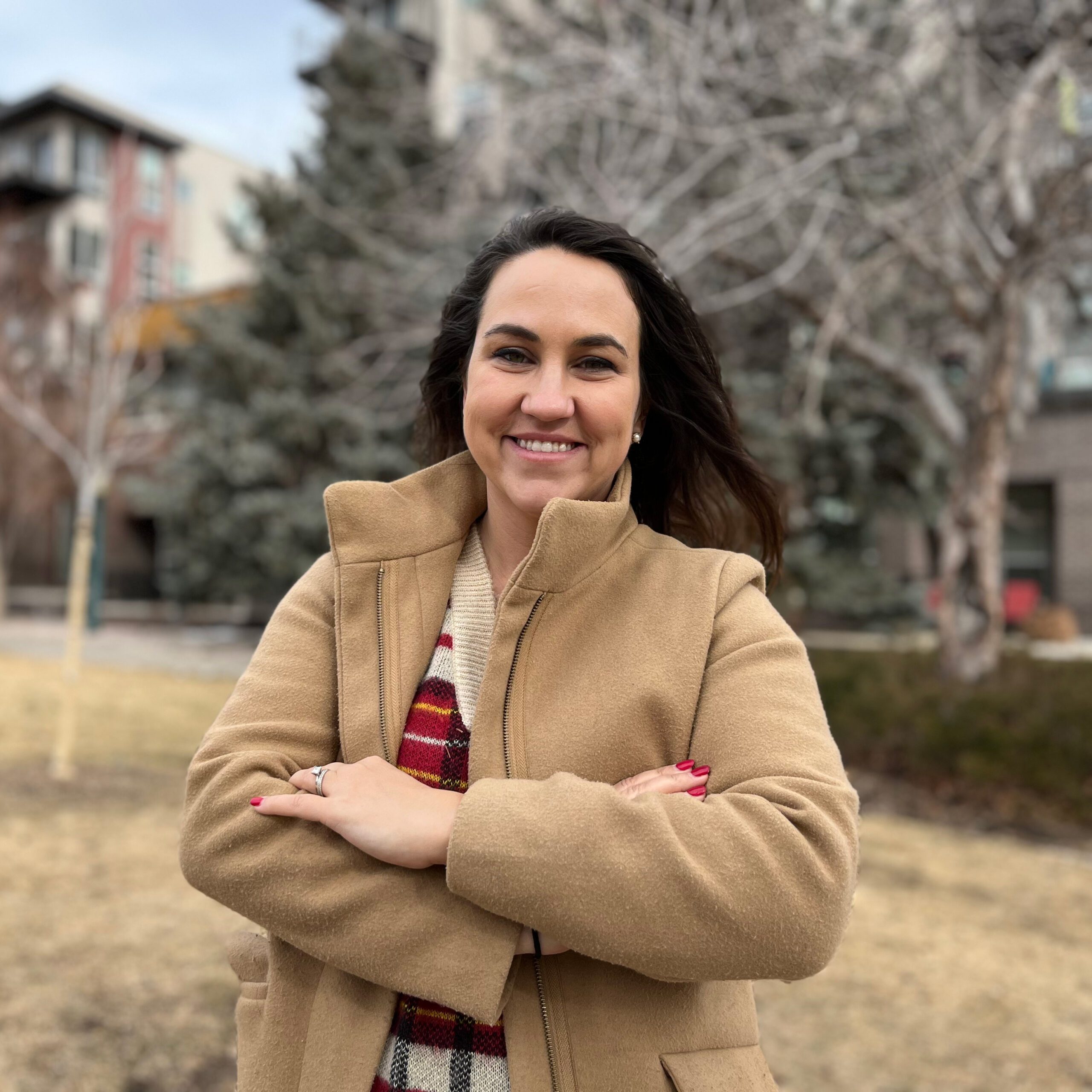 Kylie Parks
Director of Talent Pipeline Development
More About Kylie
How would you describe your role at the Arvada Chamber?
My first priority is building out our sector partnerships, with a continued goal of strengthening our talent ecosystems through collaboration.
What do you love about your job?
Talent is the biggest challenge for most companies. I am excited to have the opportunity to collaborate and create innovative solutions to make the community stronger!
What do you love about Arvada?
In my short time in the area, I have noticed a strong sense of community and a passion for supporting local businesses.
Your dog's name:
Penny 
 A fun fact:
I have played soccer since I was 6 and was able to play competitively throughout college. Now I enjoy playing on rec leagues!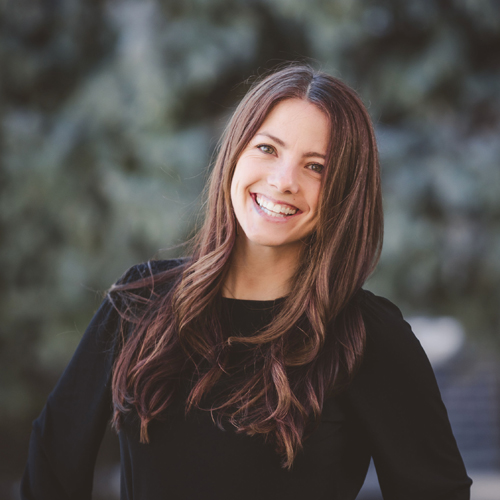 Mary Runkel
Director of Member Services
More About Mary
How would you describe your role at the Arvada Chamber?
I wear a few different hats at the Chamber. I manage 5 of our networking groups. I recruit, onboard, keep rosters current and help with scheduling and planning where needed. I also am highly involved with our work-based learning initiative, where I get the privilege to be included as part of the conversation on strategically impacting our future talent pipeline. It's a complex issue and I'm glad to work with brilliant minds both here at the chamber and in our community.

What do you love about your job?
I like being a part of the collective community change. I love small businesses and hearing their stories. I love learning about how people live out their passions through their work or their hobbies. I also really love our team.

What do you love about Arvada?
I love that Arvada has maintained a lot of originality and spunk through its growth. I hope we can continue on this awesome trajectory. I'm also a notorious coffee-shop lover, so I love checking out all of the local coffee Arvada has to offer.

Your dog's name:
Virgil the cattle dog/ lab mix.
A fun fact:
As of 2020, I can also still do backflips on trampolines.
We are here to help! Not sure who you should connect with?
Fill out the form below and we will be in touch shortly!