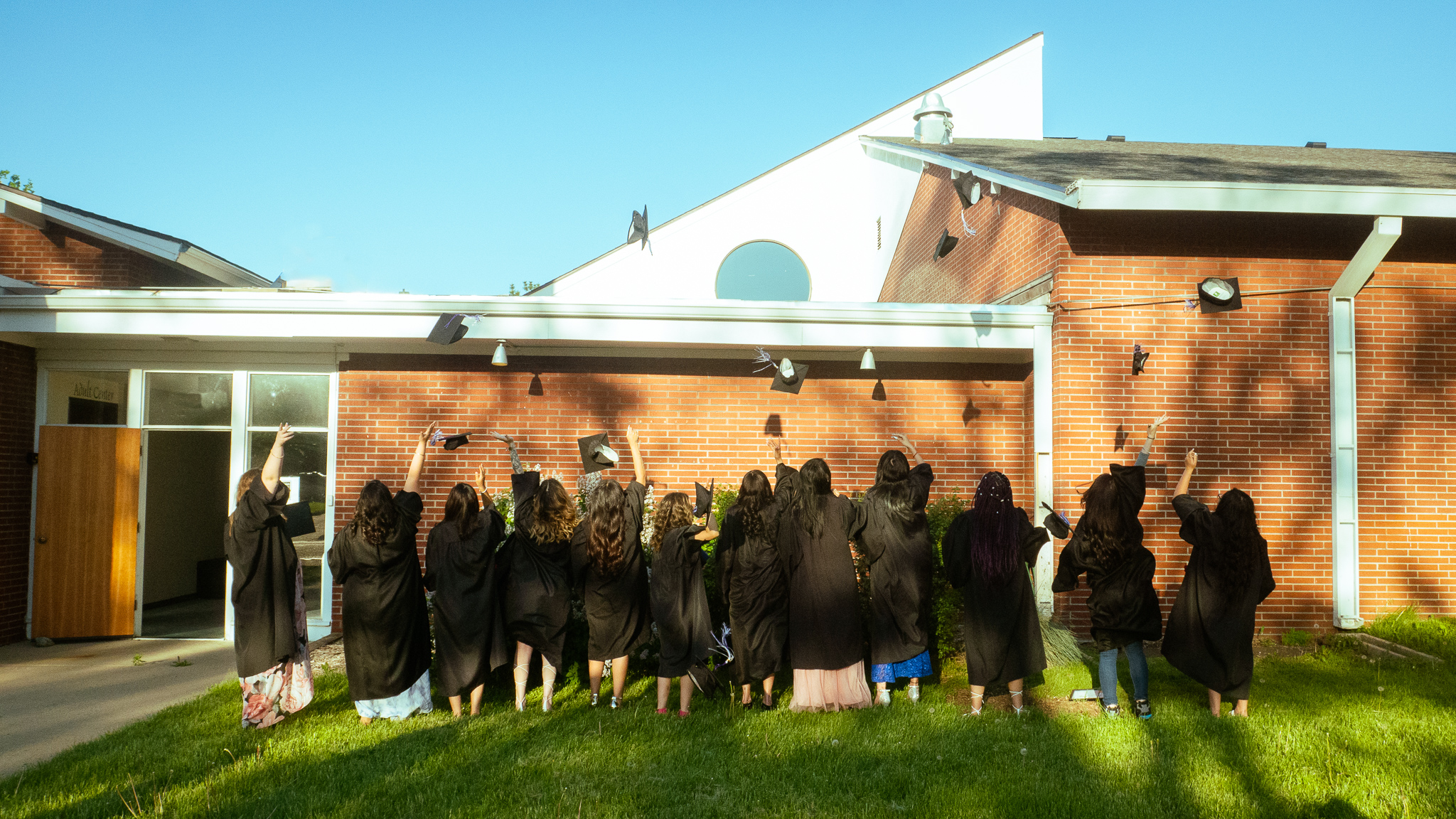 On Thursday, May 27th, Hope House Colorado celebrated the achievements of 13 teen moms as they received their high school or GED diplomas. Ten of the graduates completed their coursework through Penn Foster, which offers a self-paced online high school diploma program. On average, Hope House teen moms complete their education through Penn Foster in 15.4 weeks. Three of the graduates completed their GED, which teen moms at Hope House complete on average in 8.3 weeks, much faster than the national average of 6 months. Remarkably, two of the graduates completed their GED in just three weeks! Graduation took place at 6 p.m. at Trinity Church of Wheat Ridge, just a short drive south from Hope House.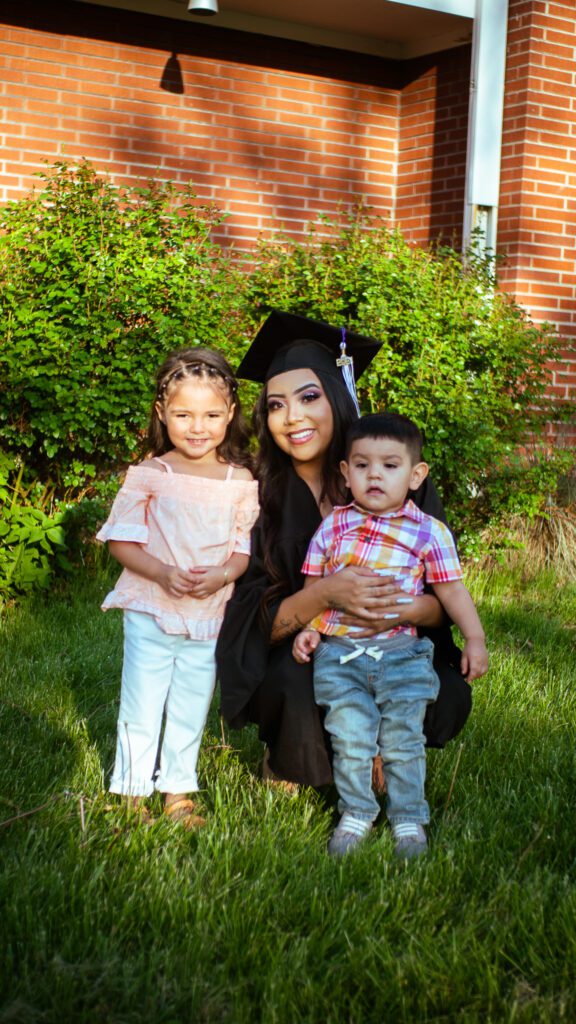 The High School & GED Coordinator at Hope House, Hillary Donovan, expressed her excitement for the celebration saying, "The spring class of 2021 has worked so hard for this graduation ceremony. I'm so proud of them for all the work they have put into achieving this huge milestone. Statistically, many teen moms never finish high school, and I think that is part of what makes this night so special for everyone. Between balancing work, being great moms and all the other challenges they have faced during COVID, I'm so proud of this class for completing their high school equivalency. These moms are the hardest working and most determined young ladies I have ever met. I love being able to celebrate them and watch them walk across the stage."
Less than 50% of teen moms will graduate from high school. Historically at Hope House, 80% of teen moms in the High School & GED Program successfully graduate. The High School & GED Program allows teen moms to choose the program that works best for them: GED prep, HiSET prep or Penn Foster, an online high school diploma option which can be partnered with Jefferson Academy and Summit Academy, for those teen moms that are eligible. This unique program features one-on-one instruction and tutoring versus a traditional classroom model and is structured to allow participants to move at their own pace, which is crucial due to the fact that each teen mom has a unique educational background.
One of the Hope House graduates, Monica, explained why this milestone is so exciting for her to celebrate: "Back in 2013 I started my GED. There were a lot of obstacles that Hope House helped me overcome, like childcare and transportation. I ended up having to take a few years off from school, and when I came back in 2020, I enrolled in the online diploma option. It was a better fit for me because it worked better with my schedule, and I was able to finish in just a few months. I'm so grateful to have all of the support from Hope House. It feels so good to be done and to have accomplished one of my big goals. Now I can work on my next goal: college!"
If teen moms at Hope House are interested in pursuing continued education or starting work after they complete high school, the College & Career Coordinator at Hope House provides guidance and assistance regarding further education or career training.
For more information about Hope House, please visit hopehousecolorado.org.
---