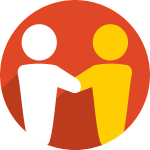 Networking Groups
Chamber networking groups meet on a weekly basis to offer members the opportunity to create meaningful relationships and share potential business with each other. Leads groups are industry specific to ensure that all involved businesses have the opportunity to shine.
MEETS WEEKLY
Tuesday

 Morning:
8:00-9:00 AM
Tuesday

 Lunch: 
12:30-1:30 PM
Thursday

 Morning:
7:30-8:30 AM
Thursday

 Lunch:
12:00-1:00 PM
Interested in joining? Please email kami@arvadachamber.org.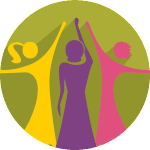 Inspiring Women
This group is an excellent platform to connect with other like-minded women in the Chamber and support one another professionally and personally. Inspiring Women is not industry specific and we invite women from all ages and career levels to join.
Benefits of joining the group:
• Networking with a powerful group of women
• Peer to peer support
• Opportunity to be speak about your business/organization and/or share tools that have helped you grow during the Member Spotlight
• Access to the Inspiring Women Facebook Group to share your updates and support your fellow members (open only to IW members and Chamber members)
• Inclusion in and receipt of IW membership directory
Meet on the 1st and 3rd Tuesday of the month 
4:00 PM – 5:00 PM
Click here to  apply for membership! Contact Molly with any questions at molly@arvadachamber.org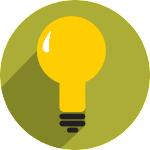 Professional Development Group
The Arvada Chamber of Commerce professional development groups provide our members the opportunity to collaborate, share goals, learn new skills and support each other through accountability.
MEETS BIWEEKLY
The Professional Development Group meets on the 1st and 3rd Thursday of the month 
11:30 AM – 1:00 PM
Interested in joining? Please email kami@arvadachamber.org.