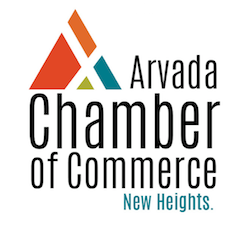 Attend an Arvada Chamber of Commerce Event – Events hosted by the Arvada Chamber are a great way for you to make connections. These events are filled with other businesses that are also looking to network and form connections.
Grab Coffee with a Staff Member – The Arvada Chamber of Commerce staff LOVES to help you find the perfect business connection (or two… or three)! What better way for us to get to know you and your business than over a cup of coffee!
Visit the Arvada Chamber of Commerce Website – Not only does our website offer information on various ways to get involved, it also has a business directory where you can filter by industry! Looking for a restaurant to cater your events? Need an insurance agent to help you find coverage for your business? Electricity out and need an electrician? Don't worry… we have you covered!
Get Engaged – The Arvada Chamber of Commerce offers a variety of groups and committees! Find the one (or two… or three) that suits you and you are bound to meet some incredible people whose businesses might be your perfect match!
Fill Out a Connection Card – At the Arvada Chamber of Commerce we strive to help your network grow! By filling out a connection card at one of our events or online here, we are confident in finding the perfect match for you whether it is a power partner, a referral, a resource or just a friend!
Change of Scenery – Sometimes it is good to get away from your regular workspace! It can spark creativity and help break up the day. By stepping outside and moving to a more central location such as a Starbucks or a quaint coffee shop in Olde Town, you never know who you might run into!
Just Ask – What connections do you already have? Do they know someone that you should? My bet is that they do, so don't be afraid to ask. However, it is a two-way street so make sure you don't forget to ask if there is anyone they would like to be connected to that you know!
Social Media – Be active! Social media is a HUGE contributor to SEO, so make sure you are staying active on all your platforms. That way, when someone Googles your industry, you are sure to pop up! If you are looking for help to improve your SEO footsteps for your business, you might want to check out somewhere like https://victoriousseo.com/verticals/bigcommerce-seo/ for more information.
Listen – When networking, it is important to listen. Practice being interested rather than interesting. When talking to someone new, resist the urge to talk about yourself and really listen to their answers. There is no better way to find out if that business is that perfect match for yours, unless you truly understand!
Go Alone – I know this sounds scary, but attend events and functions alone! By doing so, you are forced to meet new people instead of chatting with co-workers the whole time. Being alone also means you can talk solely about your side of the and make it easier for connections to form!