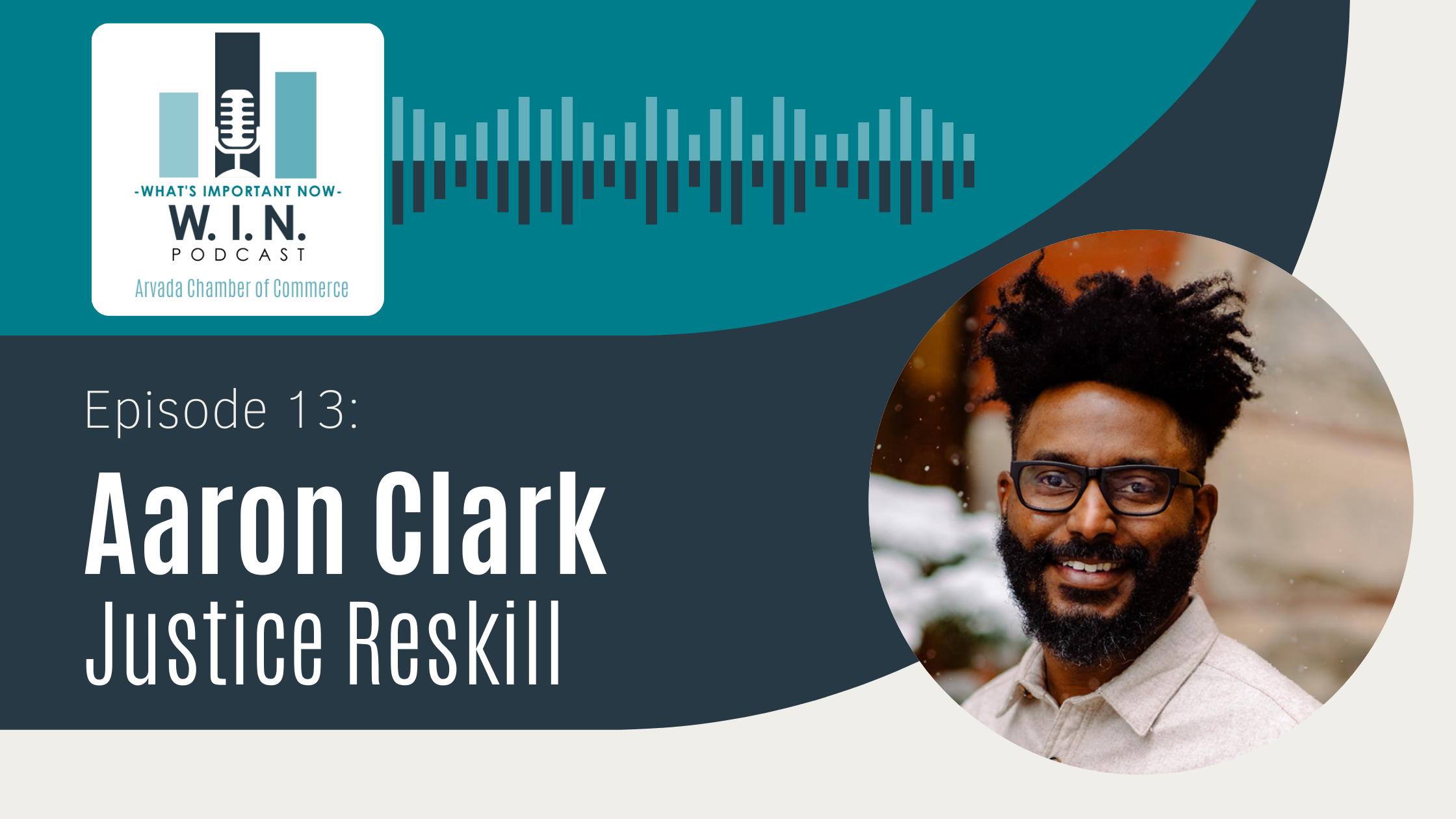 The Arvada Chamber is proud to bring you the What's Important Now Podcast. This podcast features business and community leaders with timely updates and advice to help Arvada businesses and non-profits thrive.
Guest: Aaron Clark, Justice Reskill
The Arvada Chamber's workforce initiative, Arvada Works, continues to focus on helping our members find, develop and retain the top local talent by leveraging and improving area partnerships. One large, and often overlooked, workforce segment is the justice-involved community. Among the 70 million formerly incarcerated people in the US, about 27% are unemployed. We talk to Aaron Clark, Founder and CEO of Justice Reskill, about the barriers that exist for those who are formerly incarcerated and how employers can best offer career-focused support.
Listen to this episode below and subscribe to the What's Important Now Podcast on Apple Podcasts, Spotify or wherever you get your podcasts!
Additional Resources
---