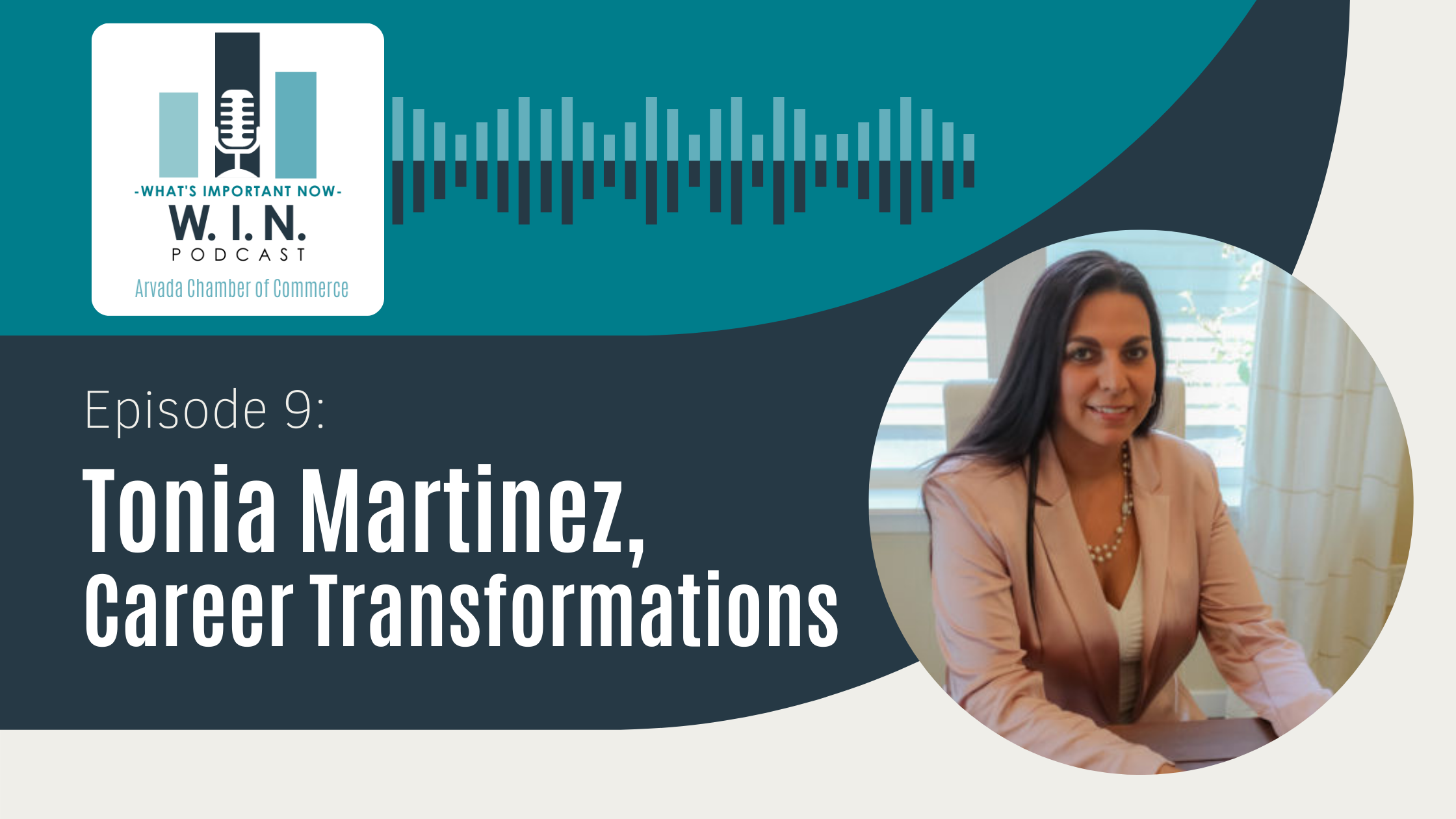 The Arvada Chamber is proud to bring you the What's Important Now Podcast. This podcast features business and community leaders with timely updates and advice to help Arvada businesses and non-profits thrive.
Episode 9 guest: Tonia Martinez, Career Transformations
Across industries in the pandemic, virtually recruiting and onboarding a remote workforce has become the norm for many. For better or worse, experts say virtual hiring is here to stay. We talked to Tonia Martinez, CEO at Career Transformations, about trends in hiring and recruiting and how your business can conduct a more efficient, effective virtual hiring process.
Listen to this episode below and subscribe to the What's Important Now Podcast on Apple Podcasts, Spotify or wherever you get your podcasts!
---
About Career Transformations
Career Transformations is a boutique recruiting consulting firm that partners with companies to hire the right person for the right seat, the first time around. Tonia Martinez brings 22 years of human resources experience, delivering a holistic approach to hiring and over 17 years specialized in talent management. She understands the negative impacts turnover has on an organization and our number one goal is to hire talent that stays put!
Career Transformations now offers outplacement services for small businesses! Their Four Pillar approach offers plenty of customization and affordable pricing is designed for small to midsize businesses that do not have an HR team. This service includes:
HR, legal and compliance
Financial consultation and education
Benefit consultation and education
Career support and coaching
Learn more in the video below and at careertransformationsdenver.co/outplacement-services.
---
More Virtual Hiring Resources