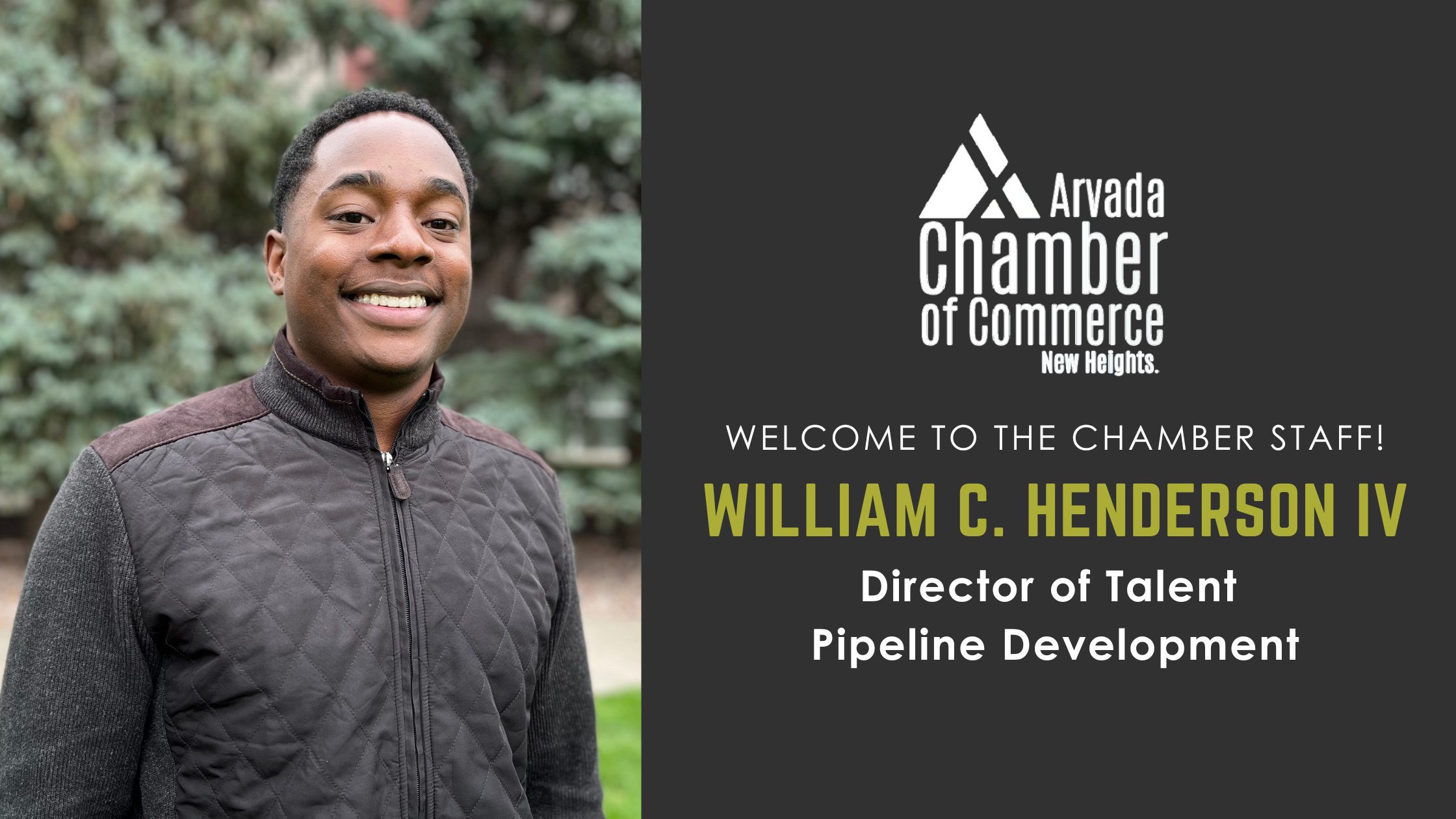 William C. Henderson IV was born and raised in Lexington, Kentucky. He graduated from Western Kentucky University with a degree in Hospitality and Tourism Management and moved to Nashville to work as a manager in the hotel industry. William realized he wanted to make a greater impact in the community, so he earned a Master's Degree in Public Administration and worked in Economic Development for two years before moving to Colorado. He is excited to get involved in this community and volunteer his time! When he isn't working, he enjoys watching sports and spending time with family.
How would you describe your role at the Arvada Chamber?
My role is centered around developing talent pipelines and ensuring that prospective professionals are aware of career paths in their community and how to get there.

What do you love about your job?
I love the team I get to work with, the community of Arvada, and the impact of my role.

What do you love about Arvada?
I love the aesthetic appeal of Olde Town! I also love how committed the community is to seeing their city thrive.

Your dog's name?
No dog, but my car's name is Bertha!

A fun fact:
I'm born and raised in Lexington, Kentucky, but I'm an Ohio State football fan!