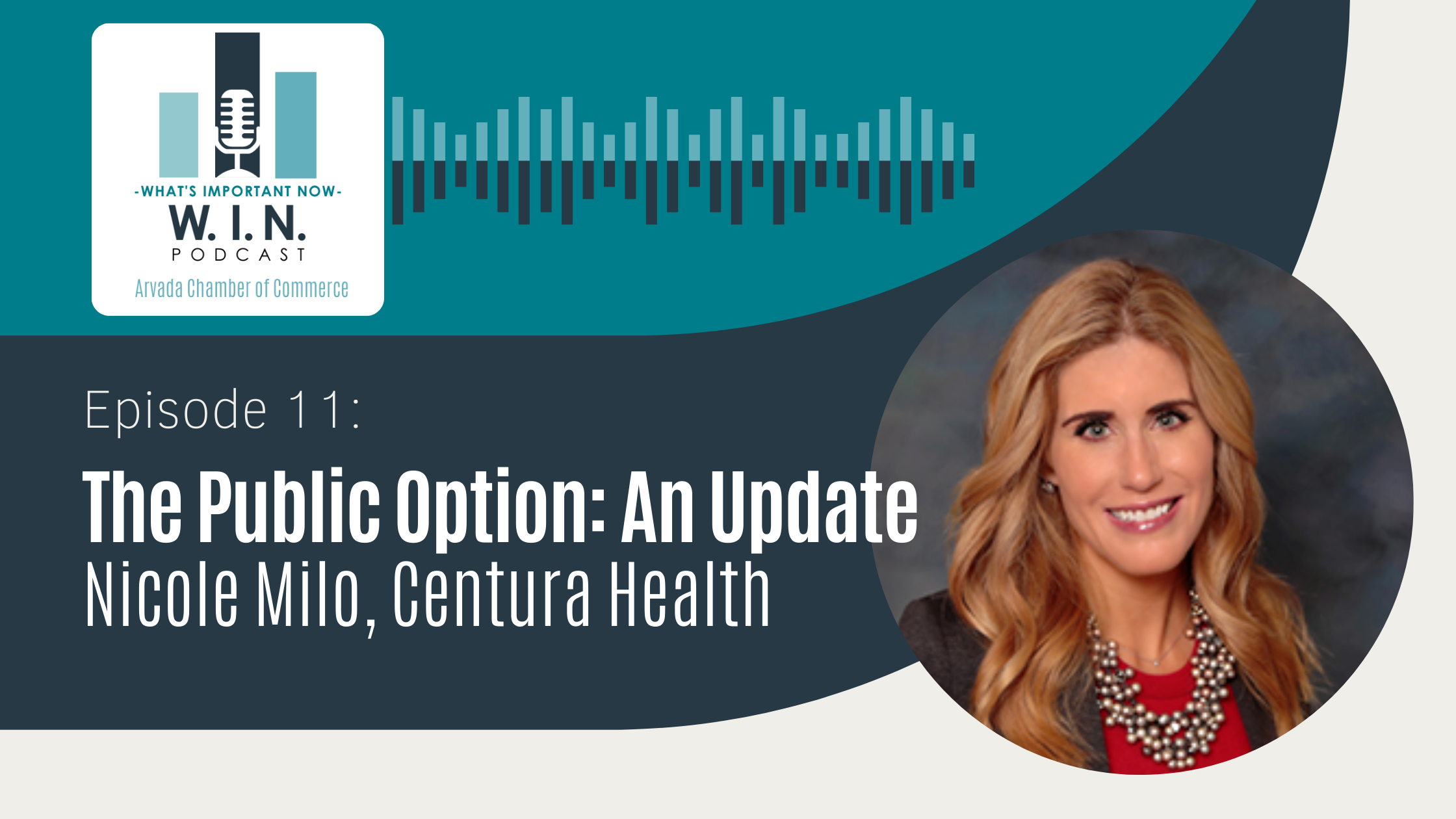 The Arvada Chamber is proud to bring you the What's Important Now Podcast. This podcast features business and community leaders with timely updates and advice to help Arvada businesses and non-profits thrive.
Guest: Nicole Milo, System Director Government and Community Affairs at Centura Health
One of Colorado's most contentious pieces of legislation this year is Colorado House Bill 21-1232, which concerns the establishment of a standardized health benefit plan for Colorado. A recent amendment to the bill requires private insurers in the state to offer a highly regulated, standardized plan and drive down premium costs by 18% over three years. We talked to Nicole Milo at Centura Health to break down the origins of the bill, who the legislation will impact, and next steps for the bill this session.
Listen to this episode below and subscribe to the What's Important Now Podcast on Apple Podcasts, Spotify or wherever you get your podcasts!
Additional Resources
---