Starting March 31, the Arvada Chamber of Commerce will host its 2020 Marketing Education Series, a four-part, crash-course in marketing for small businesses. One of the biggest challenges we hear from our small business owners is having the knowledge (and time) to properly market their business. This monthly series will bring together top experts from around the Denver metro to address key marketing tactics that will give our members the tools and confidence to successfully execute their own marketing strategy.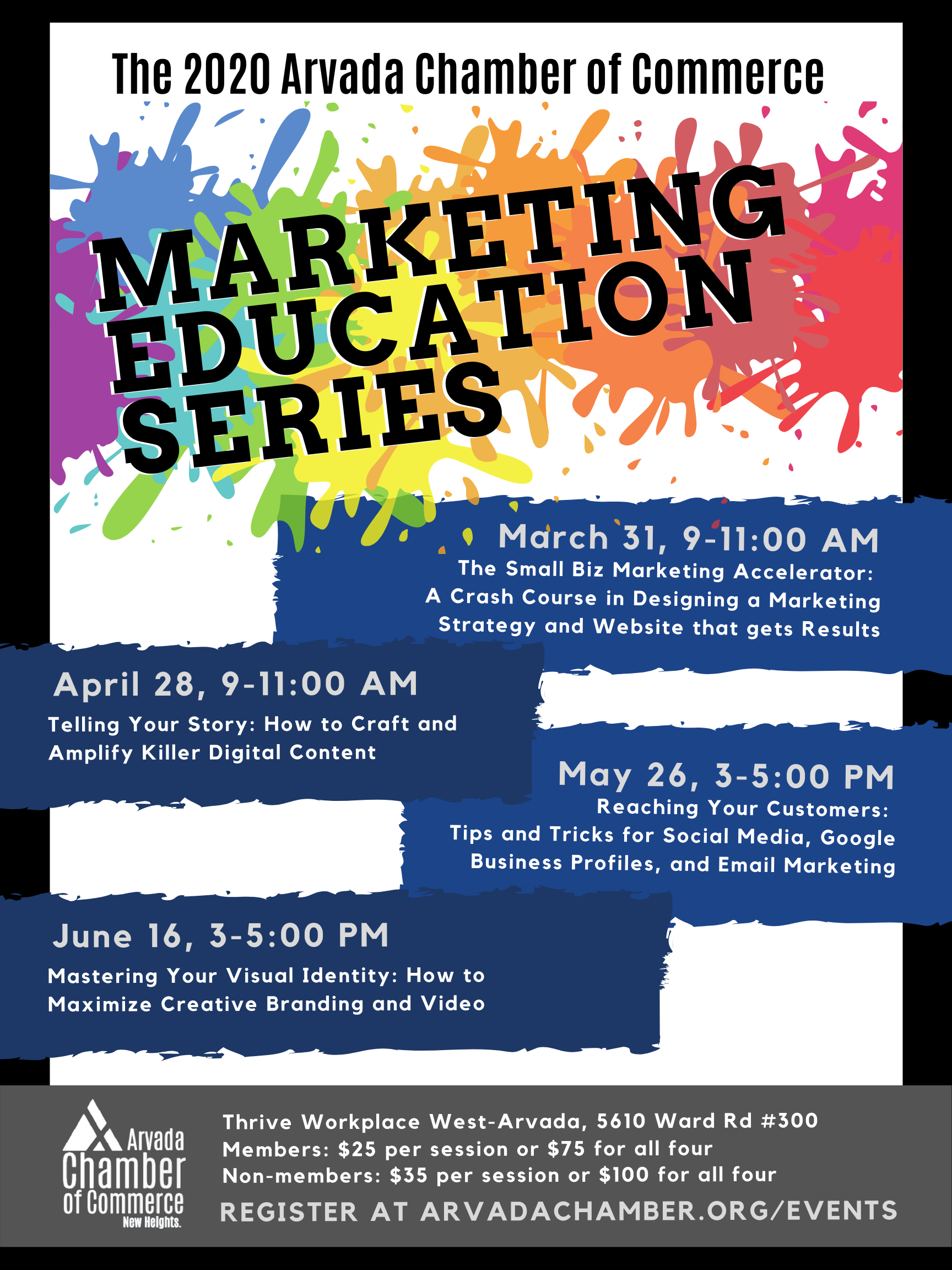 Members: $25/session or $75 for all four
Non-members: $35/session or $100 for all four
Register for one session or the whole series at the links below.
---
The Small Biz Marketing Accelerator: A Crash Course in Designing a Marketing Strategy and a Website that Gets Results
March 31, 9:00 – 11:00 am
REGISTER HERE!
Topic One: Advanced Marketing Strategy to Grow Your Business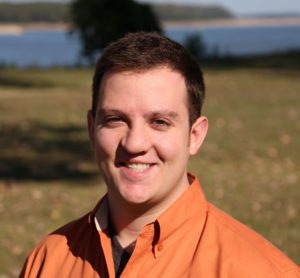 Alex Embry, CEO/Chief Strategist at Mavericks Marketing
Most companies struggle with the strategy to build a large brand that disrupts their industry. We have a process that helps them develop the right strategy and tactics to implement so their company can become a market leader in their industry.
Alex Embry has over 9 years of experience creating disruptive strategies for clients that strive to make a ruckus in their industry. His passion and expertise include Brand Development, Disruptive Strategy, Creation & Cultivation of Company Culture. Alex received his MBA in Marketing Strategy from Christian Brothers University and also studied Marketing Strategy at the University of Memphis.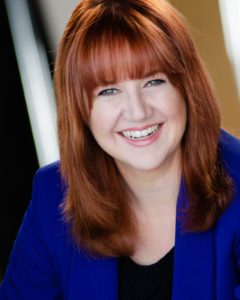 Topic Two: Electrify Your Marketing: Inspire Your Customers to Say "Yes"
Kris Sutton, StoryBrand certified professional and Owner of Electrify Your Marketing
Many small businesses get their marketing completely backward. They throw up a website with a pretty logo but a thin strategy and weak messaging and hope that customers will show up. Then they hope that their employees will all be on the same page with how they describe what they do. Many even try frustrating promotional campaigns with failed results. The result is a confusing mess of lost customers and wasted money. Does this sound familiar? There is a solution! If you focus on our customers first and develop a strategy and message based on their needs, your website, one-liner, and promotion will be infinitely more effective. You might even say…it's ELECTRIFYING!
This presentation will look at how you can flip your marketing mindset to achieve greater results. Attendees will learn to:
Make their customers the hero of their marketing story
Create marketing in the proper sequence
Stop ineffective promotional campaigns
Determine if their website is effective
Marketing success is attainable. As a Certified StoryBrand Guide with a Masters Degree in Marketing, Kris Sutton works with business owners to clarify their brand message, write compelling copy, and create websites that captivate. Kris will guide attendees through her client process while showing real-world examples and conducting audience hot-seat demos. The result? Happy attendees who are ready to take their marketing to the next level!
---
Telling Your Story: How to Craft and Amplify Killer Digital Content
April 28, 9:00 -11:00 am
Confirmed speakers coming soon
REGISTER HERE!

Reaching Your Customers: Tips and Tricks for Social Media, Google Business Profiles, and Email Marketing
May 26, 3:00 – 5:00 pm
Confirmed speakers coming soon
REGISTER HERE!

Mastering Your Visual Identity: How to Maximize Creative Branding and Video
June 16, 3:00 – 5:00 pm
Confirmed speakers coming soon
REGISTER HERE!
Questions? Contact Ryan Hecht at ryan@arvadachamber.org.
---