Five-year regional economic strength & resiliency initiative
B

ig

O

pportunities for

L

eaders to

D

eliver
B.O.L.D. 2026 is a five-year regional economic strength and resiliency initiative of the Arvada Chamber of Commerce. The Chamber developed BOLD 2026 in consultation with private and public sector leaders and partners in Arvada, Jefferson / Adams Counties, Metro Denver, and the state of Colorado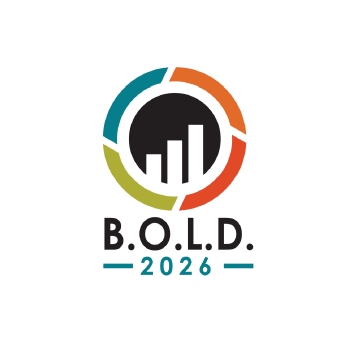 Big Opportunities for Leaders to Deliver (B.O.L.D.) 2026
Our region is fortunate to have a strong economic base, with aerospace, bioscience, advanced manufacturing, food and beverage, and other industries forming a strong heart of our economy. And yet, we face well-known, persisting macro challenges that stand in the way of our local businesses and families thriving:
Employers struggle to find talent; workers don't have the right skills or knowledge of available opportunities
Inadequate workforce housing and childcare capacity negatively impact workers and businesses alike
Government financial and regulatory burdens and unopposed anti-business rhetoric stifle investment.
These longstanding challenges are further complicated by the evolving impacts of the receding pandemic, evolution in workplace styles, supply chain disruptions, steep inflation, and more.
We believe now is the time to tackle the biggest economic challenges facing our region with proactive, well-conceived strategies fueled/driven by a private-public partnership.
We invite your interest, input, and participation in the B.O.L.D. 2026 initiative and campaign. We will only be successful if all do their part and invest in this effort in a manner that fits each organization's interest in the economic strength and resiliency of our region – and all of Colorado.
Grow Your Talent
Grow our talent to meet the needs of employers and job seekers.
Increase Stock of Workforce Housing
Increase the stock of workforce housing to ensure workers can attain housing within reasonable proximity to their jobs.
Increase Childcare Capacity
Increase Childcare Capacity to enable caregivers to join / rejoin the workforce and give children the quality early learning experience they need to thrive.
Strengthen Business Environment: Advocacy
Ensure elected leaders effectively represent business interests in legislative and policy matters at the local, regional, state and national levels.
Strengthen Business Environment: Entrepreneurship
Increase our ability to provide direct one-on-one support and broader collective resources to all businesses.
B.O.L.D. 2026 Initiative Brochure
Current Campaign Investors
Leader Investor Level (Grant)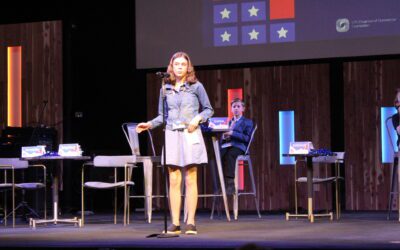 ARVADA, CO (November 14, 2023) —The Arvada Chamber of Commerce proudly announces the launch of the 2024 National Civics Bee ®, an initiative aimed at encouraging more young Americans to engage in civics and contribute to their communities. Organized in partnership...